RSE Ventures' Matt Higgins: How DTC brands should approach fundraising right now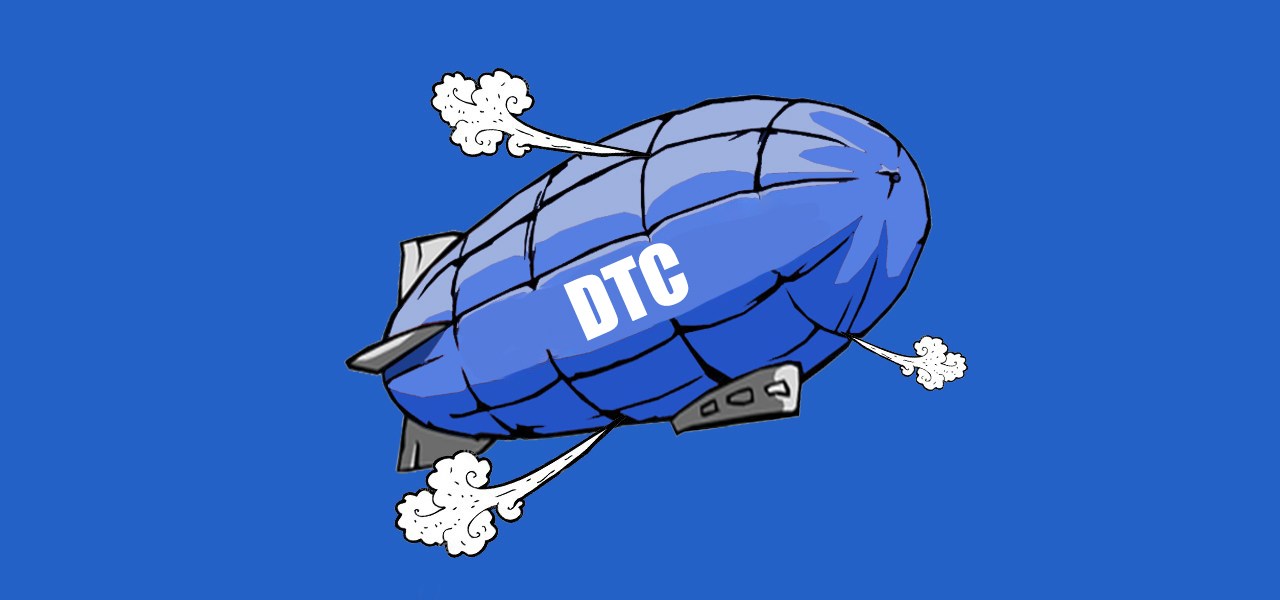 Venture capitalists may be tightening their purse strings, but it doesn't mean founders shouldn't connect with them.
With the funding scene looking grim, now is the perfect time to focus on marketing and telling a direct-to-consumer brand's story. At this week's Modern Retail+ Talks, RSE Ventures CEO Matt Higgins explained why he thinks "DTC is going to have its 2.0 moment in the sun, once people move from fear to opportunity." 
He also had advice for retail founders in need of fundraising, and how to extend their runway to survive the pandemic and come out on the other side.
Higgins described the instinct to stay resilient as "The Independence Day impulse," in which struggling founders' plans trying to emulate the world as it was before coronavirus, is a mistake. "That's not the right way to rebuild, because you're building a replica," he said. Now, they need to look toward the future and understand the new world we're all in.
Unlike a decade ago, when DTC was a burgeoning facet of retail, investors are now looking beyond hyper growth and asking for plans of sustainability. Therefore, you have to ask yourself how you'd build your DTC brand from the ground up if you were to start during today's circumstances.
What we learned:
Founders should be finding ways to buy time and extend their runway until they come out the other side
Focus on storytelling right now.

"DTC is predicated on having a one-to-one interaction," with your customer that can't be emulated if there is a middleman, Higgins said. 

If ever there was a time to crowdsource solutions, it's now — everyone is facing the same problems.
Live your marketing, and strategize accordingly
Profits are out the window and the name of the game is survival.

Showcasing the value proposition is the most important aspect that DTC businesses are built on. 

This can be done by taking advantage of low cost or even free marketing opportunities, said Higgins. He pointed to podcast sponsorship rates being low as a way to take advantage of low CAC rates.

Startups can also capitalize on virtual events. For example, Milk Bar's daily baking show helping the confectionary chain gain organic customers. These small programs that showcase a brand's value have a longterm impact. "I'm looking to put my dollars toward mission-driven brands," because they tend to be more enduring and the customers are cheaper to convert down the line, said Higgins.
In 2020, all channels are on the table
The concept that now guides most digitally native brands was novel a decade ago, when there was a seemingly unlimited supply of venture capital and the focus was on "growth, growth, growth." Somewhere along the way, the industry went astray and brands couldn't figure out how to move beyond the channel and find ways to become profitable.
"Any investor is going to want to see the full vision forecasted from the beginning," said Higgins, so that there isn't a channel conflict standing in the way of scaling.

In a post-coronavirus world, to Amazon or not to Amazon isn't a question of "if" but "how," said Higgins. Therefore founders have to demonstrate their strategy to address it one way or another.

Now is the time to assess certain costs — and strategize about how to get your product to more customers. Retail partnerships are a big part of that. "In the case of CPGs, you need to know when to hit shelves," Higgins said, such as the recent examples of Lola's launch at Walmart and Magic Spoon at Whole Foods.

If your product would thrive in a brick and mortar setting, this could be an opportunity to acquire space at appealing terms. "Try not to be paralyzed," said Higgins, and look into cheap leasing that may pay off in the long run. 
Understand the current fundraising climate
Investors always keep one eye open for prospects, so it can lead to something down the line. While now may not be the best time to raise a new round, founders can use it to get out there and talk about their company. Instead of asking for money, ask to put your brand's story in front of VCs.

Higgins doesn't think CAC has gone down across the board; it's "platform by platform," he said. Thus, pitching with the premise of cheap and quick customer acquisition during Covid-19 isn't advisable, said Higgins.

There is a risk of being tone deaf when fundraising at this time.

"Don't try to sell strength," said Higgins, because everyone is allowed to be vulnerable right now. There is a way to acknowledge it's a horrible time, but that people want your product. "If you tell me you're one of the few businesses doing great, I'll delete the email," he said.
See the video:

See the slides: