Retailers' first-quarter performance offers clues about digital winners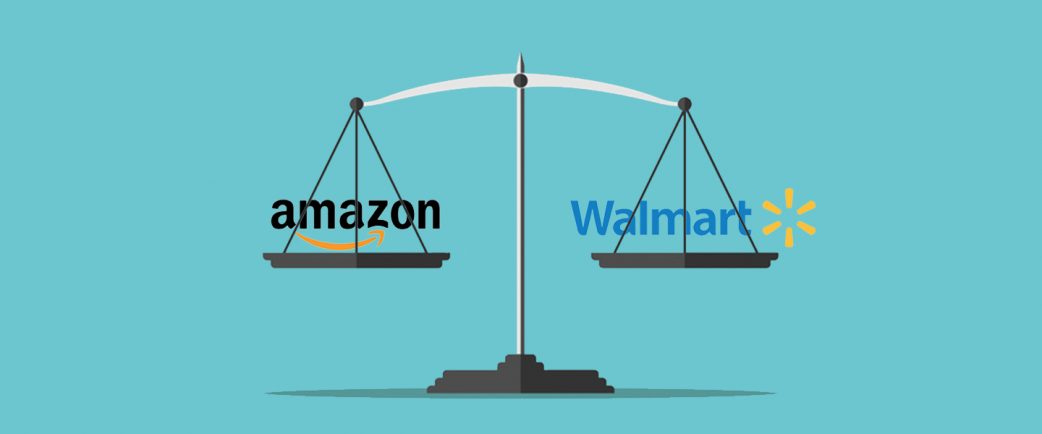 As a number of legacy retailers report first-quarter earnings, early winners are beginning to emerge. First-quarter performance provided a glimpse into how prepared retail giant were for the new digitally accelerated world, especially as closed retail stores meant they relied heavily on e-commerce.
The ones that show the most promise are the ones that made investments into their entire omnichannel strategy. The latest round of results only represent as far as March, but they give clues about the businesses that will be able to weather this storm and the ones that may be on the brink of the collapse.
The players
Walmart has long been considered the leading legacy retailer that's been building out a strong e-commerce program. It saw revenue hit $10.7 billion, up over 8% from the year before, and e-commerce sales increased by 74%. Much of this was due to the fact that the company has invested in click and collect choices as well as home delivery. This past quarter, Walmart said, it offered ship from store from 2,500 of its locations.
Target fared similarly. Quarterly revenue hit $19.62 billion, up over 11%. E-commerce saw a huge boost, growing 33% in February, then going up 100% in March and finally hitting 282% in April. Same-store sales also shot up 10.8%, compared to less than 2% the previous quarter.
Those two companies saw the largest e-commerce growth in the U.S., according to eMarketer, with Target growing 52% year-over-year and Walmart growing 44.2%.
Meanwhile, other legacy stores are seeing less than stellar results.
Macy's estimated that its sales fell 45% over the first quarter compared to the year before. The company forecast a net loss of $652 million on $3.02 billion in revenue. Much of this had to do with the fact that its stores were forced to shut down and the company hadn't built out alternative channels to make up for that loss.
Looming behind all of this is Amazon. The company saw revenue grow 26% this past quarter, hitting $75.5 billion. Sales in North America alone were up 29%, further showing just how big of a jump e-commerce has seen.
The fundamentals
While revenue for most of these companies is up, nearly all of them saw margin dips. Walmart's consolidated gross profit rate went down by 66 basis points. Target's operating income fell to $284 million from $795 million the year prior. And Amazon's profit dipped below $4 billion compared to $4.4 billion the year before.
It's not difficult to understand why. Shifting from offline to online costs more money. All of these businesses, Amazon included since it owns Whole Foods, have had to build out more fulfillment capabilities as a result of people buying their goods online. This costs more money because it requires more manpower, but also more additions to the supply chain.
What all of the quarter's winners provide, said Andrew Lipsman, principal analyst at eMarketer, is that they already had programs in place to ensure that customers were able to order online. "There's a flight towards retailers that are available and that are reliable," he said. Those that weren't — like Macy's — saw revenue drops.
"All those big box retailers that spent the last three years building out and refining and retelling their [curbside and click and collect] operations," he said, "were able to capitalize on this opportunity." Indeed, eMarketer estimates that U.S. click and collect will hit $58.52 billion in sales in 2020 compared to $36.48 billion the year before.
Two smaller players further elucidate this point. Williams-Sonoma this past quarter reported that its e-commerce business saw 31.2% comp growth. Digital sales, in fact, represent 71% of the company's overall business. Meanwhile, Under Armour saw an overall 23% drop in revenue, along with a 1% drop from its direct-to-consumer channel. The athletic apparel company has had difficult building its owned and operated digital business, and that's now coming home to roost.
For now, these are the early numbers. The first quarter ended in March and coronavirus didn't fully hit until April. Even Wall Street seems to agree that these months are somewhat anomalous, said Lipsman. Still, it's the performances now that dictate the industry-wide strategies of the future.
Currently, the bigger guys who made the proper investments now are mostly seeing increased revenue but at a heavier cost. Meanwhile, those that failed to figure out online saw most of their sales diminish. The next few quarters will likely magnify this dynamic.
"These aren't steady state costs," said Lipsman. "You have to pay a premium to ramp things up significantly." But those that do will certainly thank themselves later. "These effects will normalize," he said.