Retailers are inking more deals with same-day delivery partners as the holidays approach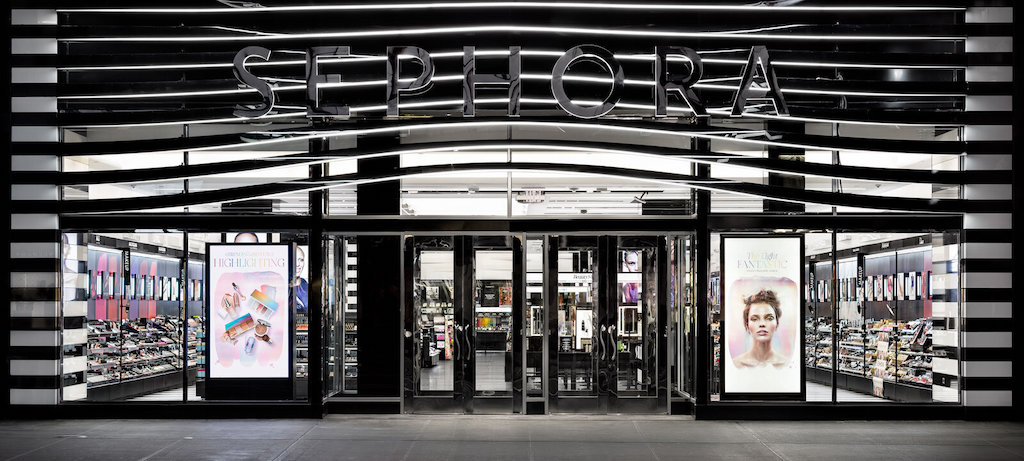 Image via Sephora
After testing it out over the last year, retailers are once again betting on same-day delivery. 
Parcel carriers have already announced longer shipping windows get longer — as a result, companies are offering more same-day delivery options to impatient shoppers. This month, The Body Shop is beginning to offer same-day delivery via Instacart, in addition to its existing partnership with UberEats. Meanwhile, Sephora just launched its own same-day delivery program, along with an existing partnership with Instacart.
"Same-day delivery was the natural next step in our omni-evolution, not only to give our clients what they're looking for, but to remain competitive in the retail landscape," said Carolyn Bojanowski, senior vp and general manager of e-commerce at Sephora. 
Sephora's upgraded two-hour delivery service is part of Sephora's new fulfillment hub, which also offers in-store pickup and traditional shipping methods. The new delivery option, which costs a $6.95 fee, has orders packed by Sephora store associates and delivered by a regional third-party courier service the retailer has partnered with. Orders are delivered the same day if placed before 4 p.m., according to the company. The program will live separately from Sephora's delivery partnership with Instacart. 
Bojanowski pointed to Sephora data to underscore the growing popularity of same-day delivery. The retailer said that nearly half of its shoppers place it in their top three desired fulfillment methods, "and almost 20% selected same-day delivery as their most preferred delivery method," Bojanowski said.
Sephora's not the only retailer expanding the breadth of its same-day delivery options. The Body Shop's new Instacart partnership will cover its 165 stores across the U.S. and Canada. Through Instacart, customers are able to purchase products available at their local The Body Shop location, such as skincare, haircare, accessories, and gift sets. The Body Shop first offered same-day delivery via UberEats last holiday season. 
Some businesses are also looking to capitalize on this uptick in same-day delivery by offering more business-to-business services. Walmart, for example is looking to offer same-day delivery services to other retailers through its new business-to-business delivery service, Walmart GoLocal. Earlier this month, Walmart announced that Home Depot would be the first customer of the service.
Micro-delivery provider Ohi, which lets brands offer same-day and under two-hour delivery, is also expanding its client list. In the past few months, Ohi struck up partnerships with DTC apparel brand Untuckit, kombucha maker Health-Ade and skincare brand SolaWave. Ohi, which announced a $19 million in Series A funding round this month, will be expanding to 25 additional cities by the end of 2022. Its service is currently available in New York, Chicago, San Francisco and Los Angeles.
Ben Jones, CEO of Ohi, said that more customers are favoring even faster delivery options. He said that Ohi brands that offer two-hour delivery are seeing up to 22% higher repeat purchase rates, compared to those who just offer same-day delivery. He added that "with some of our brand cohorts, we've recently seen substantial lifts in lifetime value," because of same-day delivery.