As holiday shipping deadlines approach, retailers are going all in on same-day delivery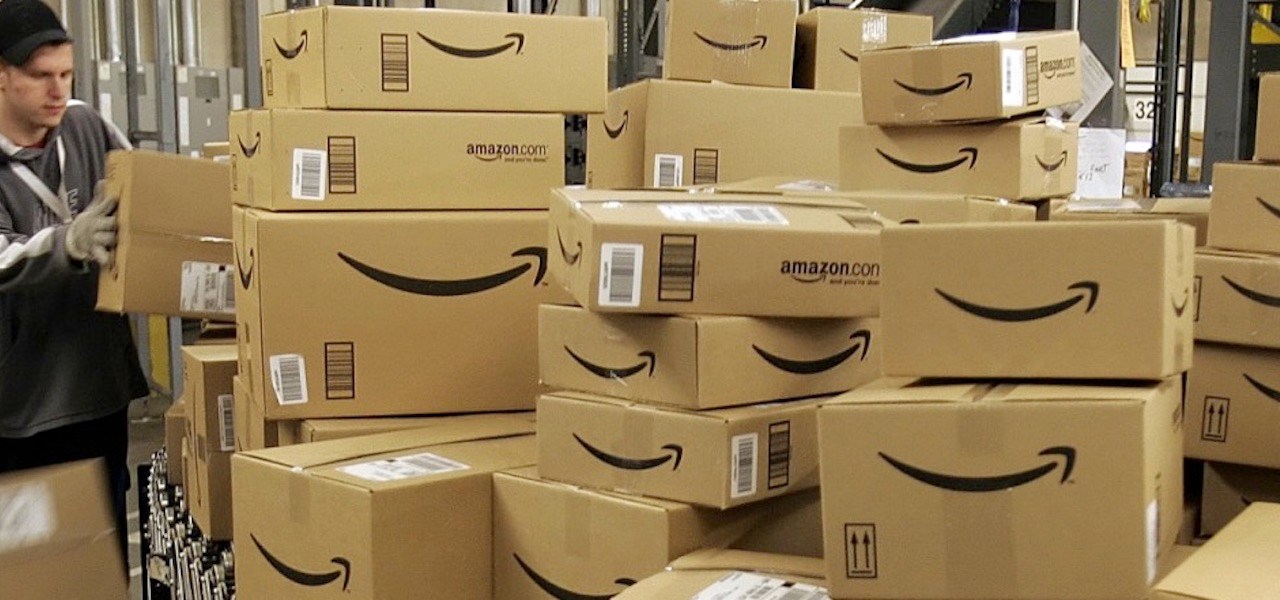 Amazon
Carriers like UPS and FedEx are already facing a holiday shipping bottleneck and retailers are feeling the pressure from last-minute shoppers. As they race against the clock to fulfill holiday orders, brands are breaking out last-minute same-day delivery options.
This week, Apple kicked off same-day courier delivery of eligible purchases across what it described as "most metro" areas. For a limited time, the tech giant is offering two-hour delivery provided by Postmates on in-stock items for a $5 fee. The announcement follows in the footsteps of electronics retailer Best Buy, which began offering local deliveries powered by Instacart last month. With stores closed or operating on a reduced capacity, many retailers have been forced to go mostly online. Now that delivery carriers like USPS and FedEx are experiencing record demand, delays are mounting. As a result, brands are seeking out new last mile partners to help with last minute shopping.
Same-day delivery has been on the rise for the last year, building on the early grocery delivery boom in the spring. DoorDash, Uber, GrubHub and Postmates made an estimated $5.5 billion in revenue between April and September, according to MarketWatch, which is more than double what it made the same period the year prior. "Apple and Best Buy are great examples of large retailers leaning into local fulfillment," said Rachel Dalton, director of e-commerce and omnichannel insights at Kantar. And given the urgency created by all the seasonal factors, "this trend is more relevant to shoppers than ever," Dalton said.
Apple is just the latest high profile brand to add same-day delivery options. In recent weeks, others have scrambled to roll out same-day delivery to supplement already-delayed shipments. Clothing retailer Chico's announced a partnership with delivery platform Roadie, which will also offer service for subsidiary chains White House Black Market and Soma. According to the company, the rollout already covers 97% of its locations. Petco also announced the debut of an exclusive partnership with DoorDash, which offers shoppers free same-day delivery on purchases over $35.
In the past month, shipping delays have begun pushing retailers to the brink. Major shipping carriers like FedEx and UPS had advised brands of significant delays throughout the season. Higher-than-usual sales volume led UPS to temporarily halt shipments from brands like Nike and Macy's. Meanwhile, the USPS has been warning the public of its "unprecedented" package volume.
Even with increasing shipping delays, many shoppers still expect quick deliveries and will continue to post-coronavirus. A recent Kantar's report, for example, found that 10% of overall shoppers are opting for one to two-hour delivery. Furthermore, 35% of shoppers using delivery services said they plan to continue using beyond the pandemic.
As Christmas steadily approaches, Dalton said retailers will likely switch to promoting same-day delivery. She also pointed to Sephora's recent Instacart partnership as an example of a retailer tapping into a logistics service's network to deliver orders in time for the holidays.
This new type of shopping may be here to stay, said Dalton. "These customers will likely do a mix of in-store and online delivery well into the next year," she said.