Live shopping platforms are preparing for battle with big tech in 2022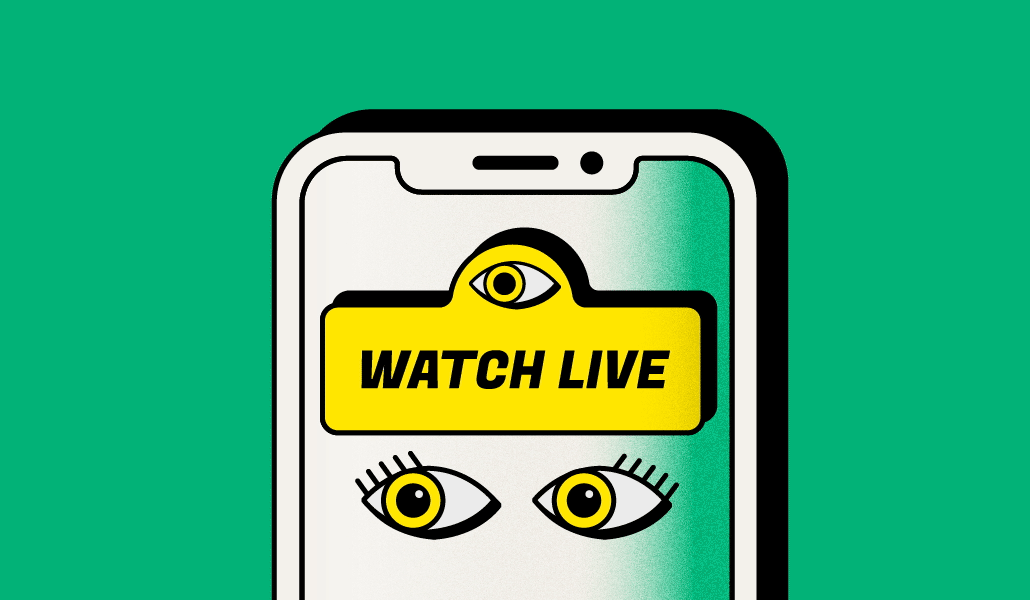 Ivy Liu
The startups fueling the rise of live shopping in the U.S. are under pressure to prove their staying power in 2022.
In its relatively short history outside of Asia, the video format has been dominated by a handful of youthful companies. Startups like NTWRK and Whatnot have found success with collectors and hobbyists, while livestream service providers like Firework have inked deals with retailers including Albertsons and Muji. They have also secured big fundraising rounds; Whatnot and NTWRK raised $220 million and $50 million respectively over the past year.
At the same time, the shoppable livestreaming space suddenly became a lot more crowded with digital giants like Facebook, Google's YouTube and TikTok getting into the space. These platforms are banking on their scale and massive creator pools to dominate the sector. All are drawn by the promise of a massive windfall: The U.S. livestream commerce market is estimated to hit $11 billion by the end of 2021 and $25 billion by 2023, according to Coresight Research.
The big tech invasion means the live shopping startups are facing their biggest challenge yet. To maintain their momentum in the new year, they are investing in everything from marketing and increasing headcount to recruiting more sellers. If they are nervous about the competition, they aren't letting on. 
"Incumbents don't win in markets like this." Whatnot co-founder Grant Lafontaine said. "It's a pseudo-priority for them."
Still, there is a battle brewing with the behemoths. Big platforms like Facebook and YouTube doubled down on livestreaming this year by hosting more frequent selling events as they ride the coattails of these pioneers. To fend off the competition, the startups are using the hundreds of millions of dollars they have in their coffers to boost their offerings and bring their specialist platforms to the mainstream.
And it points to a battle brewing in 2022, with the startups expanding and offering more services in anticipation of a showdown with the digital giants.
In the span of just two years, Whatnot became the first U.S. livestream shopping unicorn with a valuation of $1.5 billion. Its app is home to thousands of sellers that deal in sports and Pokemon trading cards, action figures and comic books. Some have created multi-million dollar businesses on the back of its marketplace. 
Lafontaine says it's these native users — who range from power sellers to small- to mid-sized businesses to hobby shops for trading cards — that are integral to its success. "They have developed a unique skill set for live commerce and selling one-to-one," he noted. "I think YouTubers and Instagram influencers are going to find it hard to translate that succes to livestream shopping."
Now, the company is looking to expand its presence in trending categories like vintage fashion, sneakers and video games with the help of its sellers. Retro gaming, including classic Nintendo consoles and games, is showing the biggest signs of growth. Sales for the category have grown 300% month-over-month, Lafontaine said. Footwear is also generating interest: A seller recently sold a bundle of sneakers for $50,000. 
Whatnot generates revenue by taking an 8% cut of every transaction on its platform. The company does not disclose its finances or total membership, but says it has hundreds of thousands of monthly active users.
In order to support sellers and buyers as it grows, Whatnot plans to increase its headcount from 110 people currently to 250 employees next year, with more hires anticipated for its engineering, marketing and operations teams. 
Within its back-end, the company is building new marketing and analytics tools to help sellers manage their businesses. On the product side, it is developing person-to-person messaging and product discovery features to help foster communities around its growing number of categories. It also plans to introduce more interactive content like games and trivia to its streams. 
Experts agree that as live video shopping evolves, the apps most likely to succeed will be those that can nurture fervent engagement with their creators. "Larger platforms will copy features, so livestreaming as the value proposition will not be enough,"  said Rachel Tipograph, founder and CEO of Mikmak, an e-commerce marketing platform whose clients include Bacardi, L'Oreal and Unilever. "Platforms that will win with consumers are ones that have the strongest creator communities with the most exclusive and convenient merchandising value proposition." 
She continued: "Then if you're in the winning set and want to build an advertising business on top of your livestreaming commerce business, the ones that will win the ad dollars will have scale, brand safety and strongest return on investment."
Fellow live shopping app NTWRK is also targeting influential sellers, but it is casting its net in the worlds of art and streetwear. The company has a team that scours festivals like Art Basel and social media for artists, tastemakers and creators. It is also eyeing specialist verticals like comics, trading cards and Japanese brands. 
Sellers ultimately come together at its curated live shopping festivals to showcase their coveted collectibles from artwork to scarce sneakers to skateboards to hip-hop merchandise. These selling events generate $2 million in sales on average, NTWRK president Moksha Fitzgibbons said. It has held eight festivals this year dedicated to basketball culture, streetwear, art and design. A recent event that featured Colombian singer J Balvin topped out at $3 million in sales. NTWRK takes a 20% cut of gross merchandise value. Its app has been downloaded 2.5 million times. 
The company has also partnered with J Balvin's creative director (known as Milkman), along with brands such as Vans, Nike, Adidas and Foot Locker, which is also an investor. According to Fitzgibbons, onboarding the right sellers starts a "snowball effect" that prompts other sellers to join. 
"The key to live commerce is truly interesting and compelling creators doing live content on a frequent basis and selling product with high conversion rates," he said. "We give them the tools to engage with an audience of millions in real-time where people can see and hear about the products they are selling."
Next year, NTWRK plans to spend "millions of dollars" to create more festivals around pop culture and historic events such as Star Wars Day, Black History Month, the NBA Finals and even Cyber Week. Fitzgibbons said the company will also put some of the investment from its $50 million fundraising round in September to use on digital advertising, with a small portion directed at out-of-home ads in key markets.
The company already has partnerships with apps that have overlapping demographics. For instance, it has a Discover channel on Snapchat and a merchandising collaboration with Verzuz, the online music series that was acquired by social video platform Triller earlier this year. Like NTWRK, those apps are hubs for younger users aged 18-34 or hip-hop heads, respectively.
Further ahead, it wants to build an advertising business similar to Amazon's, complete with promoted search, display and video ads. Or even a subscription service like Prime as it looks for revenue opportunities beyond GMV commission. "That's still a little way down the road," Fitzgibbons said.
Alongside consumer apps, there is another side of the livestream shopping industry that exists to service retailers. Live video tech providers like Firework and Bambuser allow brands to host shoppable livestreams on their own websites and social media platforms simultaneously. They argue that this approach gives retailers more control over their data. 
This year, Firework received an endorsement from payment provider American Express in the form of an investment. Its tech has powered livestreams for retailers ranging from Heinz and Muji, as well as short-form videos from Albertsons, which wants to be the "Pinterest of food," according to Firework co-founder Jerry Luk. As part of its expansion, the business-to-business service is focusing its efforts on digitally native brands after recently striking a deal with pillow and towel maker FluffCo.
With its sights on new categories like consumer electronics and travel, Firework plans to double headcount to 200 next year. The company's employees are mostly based in North America. It is also developing highly requested features including the ability to sell multiple products in a stream and more sophisticated customer support tools. 
Luk isn't worried about the threat from social media giants either. "Our tech is complimentary in that it works with websites and social platforms, taking the hassle out of multi-streaming," he said. "We think video will one day be a part of every single website."