Inside Facebook and Google's big livestream shopping plans for 2022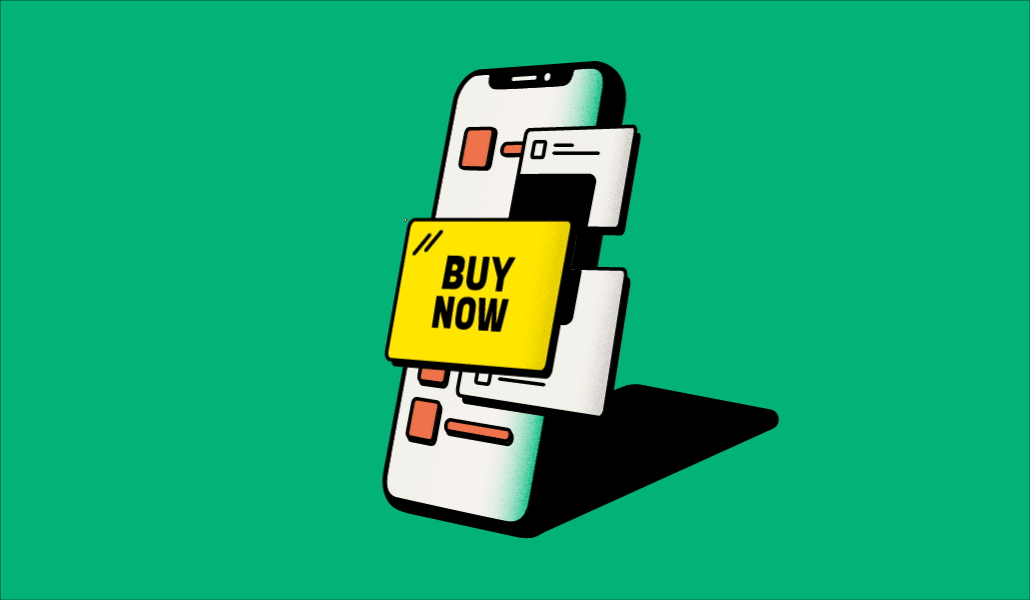 Ivy Liu
The biggest names in tech threw their weight behind livestream shopping this year.
Behemoth platforms like Meta (formerly Facebook), TikTok and Google-owned YouTube teamed up with retail giants including Macy's, Walmart and Sephora to promote shoppable live broadcasts over the past 12 months, often with the help of creators and celebrities. Crucially, users could also purchase the products featured in the streams without navigating to an external website. 
What started as pilots with select partners evolved into weekly- and month-long selling events, drawing more brands and celebs to the burgeoning format. The push into video built on their existing e-commerce efforts including Google's shopping search engine and Facebook's rollout of digital storefronts, known as Shops.
As such, 2021 was the year that livestream shopping became a central part of big tech's push into e-commerce — a strategy that forgoes the traditional retail business model and adds on ads, digital storefronts and creators. In a crowded space, a number of startups including NTWRK, Talkshop Live and Whatnot — as well as live video tech providers like Firework and Bambuser — are also offering up their services to retailers. To compete, the big platforms are now working on new features to cater more directly to creators that want to partner with brands for livestreaming. 
In many ways, these moves are a way to better compete with Amazon, which has grown its ad business on the back of its strength in product discovery. Estimates claim that anywhere between 40% to 70% of product searches in the United States begin on Amazon. The company's "Other" business segment in its earnings report, which is primarily made up of advertising, grew revenue 77% year over year to more than $6.9 billion in the first quarter, eclipsing Snap, Twitter and Pinterest's ad sales. 
From storefronts to livestreaming
Though Google and Facebook have both touted their abilities to surface products through videos and ads, they lag far behind Amazon when it comes to actual purchases. Google has long offered a shopping tool that harnesses user data to surface recommended items. Last year, it made product listings completely free, resulting in 80% more listings compared to 2019. Facebook, meanwhile, operates both a peer-to-peer marketplace and more polished digital storefronts for businesses. The latter included over 1 million shops and 250 million active users as of March. Over the last year, both companies began layering on livestream elements to these shopping programs.
Next year, the two companies are slightly pivoting to set their sights more seriously on livestreaming in an effort to generate more conversions. To get there, Meta and YouTube are devoting more resources to boost awareness of the format among brands and creators.
The Facebook parent company is tasking teams within Facebook and Instagram's engineering and merchandising and marketing divisions to build out new features and onboard and support brands, Yulie Kwon Kim, VP Product Management Commerce at Facebook, told Modern Retail.
The company began testing live shopping with smaller brands like clothing boutique Kelly Cawley and eventually larger businesses including Walmart and Petco. To raise awareness of the format, Facebook ran livestreams on Fridays throughout May to July featuring retailers such as Abercrombie and Fitch and Clinique. It followed that with a 10-day live shopping event on Instagram that included brands and celebs such as Peloton, Aveda, Selena Gomez and rapper Lil Yachty. Facebook also hosted a month-long live shopping series in November, with retailers sharing streams with followers on their respective pages.
YouTube, meanwhile, has teams working on livestream shopping within live video, an area that also encompasses sports and gaming. This year, the company hired former Fanatics SVP David Katz and Sephora veteran Bridget Dolan as YouTube Shopping's VP product management and global managing director, respectively.
"We are more focused on [live shopping] and doubling down on our approach," Dolan, who joined YouTube in the summer, told Modern Retail. "Adding David Katz and me to the team was a strategic move to say we are going into the world of commerce." 
In February, YouTube started testing an integrated shopping experience in the U.S. that allowed viewers to purchase products featured in on-demand videos, later expanding the feature to livestreams in the summer. It has also tested the format in India and Brazil, according to Dolan.
Throughout the year, YouTube has hosted streams from retailers including Walmart, Target and Sephora and creators and celebs such as Mr Beast (who has almost 85 million YouTube subscribers), Gordon Ramsey and Addison Rae. Some of the streams paired creators with brands in an early indication of YouTube's game plan for live commerce.  
YouTube has pitched shoppable livestreams as a natural extension of its content slate. The video platform's creators already produce tutorials, product reviews, DIY tips and shopping hauls that attract massive audiences. Live video, which YouTube has offered since 2011, is also gaining traction: Over half a million YouTube channels live streamed for the first time in 2020. 
"We already have a tremendous amount of shopping content," Dolan said. "How we make that shoppable over time is our next foray."
Building out a new ecosystem
YouTube and Facebook both claim they are pleased with the initial results, though neither has shared sales numbers at this early stage. A live shopping broadcast from YouTubers the Merrell Twins that was sponsored by Walmart, Samsung and Verizon has been watched more than 1.1 million times since November. Many others have generated between 100,000 to 200,000 views. 
Petco's shoppable live fashion show for pets captured over 500,000 views on Facebook since April and led to a 1.9x return on ad spend. Walmart's livestream starring celeb chef The Pioneer Woman has been watched 3.1 million times since May.
Looking ahead, the two companies say they are developing content discovery features and new ways to connect brands with creators. Facebook's Kim said the company is in the early stages of building a marketplace tool that will allow brands to find online talent and vice versa. For now, it is mainly focusing the feature on Instagram.
"There is an opportunity for creators to potentially see what brands are out there with shops and products they want to talk about," Kim said.
YouTube has funded most of its livestream shopping events itself, but is looking into creating a monetization model for creators that "interplays" sponsorship and advertising opportunities, Dolan said. Like Facebook, it is also exploring ways to match up brands with creators on a bigger scale. In addition, it is testing a specific destination within YouTube where viewers will be able to view livestreams in real-time and on-demand. The plan is to surface this content for users by looking at signals including their browsing history and the creators they follow.
"If someone is into home design, then there is a strong likelihood that they will be interested in streams featuring home products," Dolan explained.
Growing competition
But YouTube and Facebook aren't the only companies trying to establish livestream shopping as the next hot video craze. Aside from early entry startups, video giant TikTok also jumped in the fray by hosting its first shoppable livestream event with Walmart last December. Additional events with Ulta Beauty and American Eagle followed this year. A TikTok spokesperson told Modern Retail that it is "building more tools and commerce opportunities for brands to authentically connect with audiences."
"All of the market momentum is moving towards commerce, including shoppable content," said Holden Bale, Group Vice President and Head of Commerce at digital agency Huge. "Facebook and Google are both paying a great deal of attention to Amazon because its ad business represents an existential risk for them."
Experts believe big social platforms like Facebook, YouTube and TokTok are primed to boost audience engagement with livestream shopping in the U.S. due to their scale. 
"The consumers are already there and consuming the content," said Jason Goldberg, chief commerce officer at Publicis. But he also warned that livestream shopping still faces intrinsic barriers in the west that could stymie its growth. These include lower digital payment adoption rates compared to China, where the format helps to drive sales, and a market built on ad-funded content as opposed to the purchase-driven model of live commerce.
"Because of those limitations, there is no single entity in the lead in the U.S.," he said. "The current setup is more disruptive and we are seeing a lot of fragmentation and slower adoption."