'We're not trying to be a retailer': Google's commerce president Bill Ready on growing the shopping ecosystem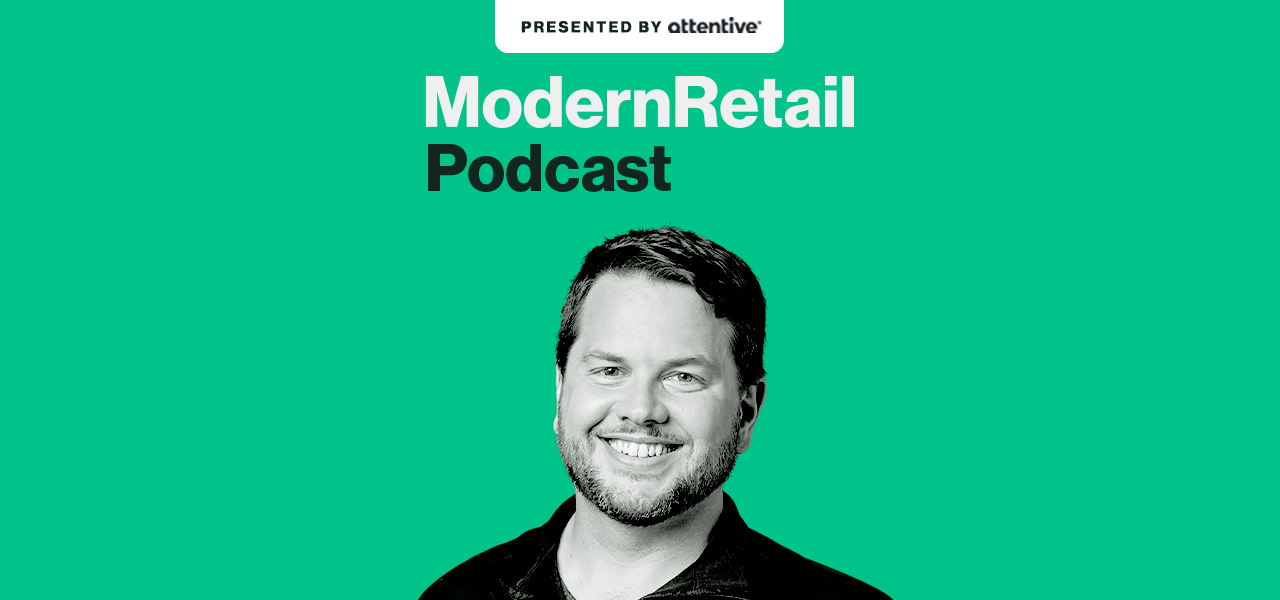 Subscribe: Apple Podcasts | Stitcher | Google Play | Spotify | RSS
Google wants to make it crystal clear that it's not a marketplace.
True, people can buy things on Google, but it also lets sellers link out to other marketplaces. On the Modern Retail Podcast, Bill Ready, the company's president of commerce and payments, discussed this important nuance. "We're not a retailer, we're not a marketplace," he said. In his estimation, Google is about helping shoppers discover products (and sometimes letting them transact with in the platform). While the site looks and feels like a marketplace, he insisted that Google's utility provides something markedly different.
Google's shopping capabilities have had quite the evolution. Its offerings have had fits and starts, to say the least. Currently, any merchant can upload products to be listed on Google's shopping website. They can use Google's commerce options — called 'Buy on Google' — or they can link out.
Last year, the company made the decision to make its listings completely free. Before, merchants had to purchase an ad in order to surface on the platform. All these moves, according to Ready, are because of Google's belief in the open web. But making product listings free also meant more merchants tried out the platform; the company saw 80% more listings in 2020 compared to the year before.
The focus now, according to Ready, is to continue making services and products for merchants and get more brands comfortable with selling on Google. This includes testing out shoppable ad units on YouTube.
Of course, continuing to grow the ad business is also important. And who remains a big advertiser on Google? Amazon. "We partner with retailers of every size, including the largest and you know, Amazon is a partner that we work with quite closely as well," said Ready. "It can oftentimes be a good storyline to say 'hey, is this a competitive thing?' [but] it really is a return to first principles for Google."
Here are a few highlights from the conversation, which have been lightly edited for clarity.
On opening up the marketplace
"Previously, if you wanted to list your products for sale on Google, you needed to buy an ad to do that. So you need to be a paying [Google] customer…That was an ad-driven product. Last year, we opened that up and said, you can still buy an ad if you want to, which is going to get you great placement. But we made it free for any merchant to list all their products for sale on Google. And that's been really impactful — both for merchants, where we saw an 80%-plus increase in the merchants on our platform last year. We nearly doubled the number of merchants on the platform. [That was] largely driven by opening that up to make it free for merchants of any size to list."
More shoppable video features on the horizon
"We definitely think there's a big opportunity for shoppable videos and bringing more shopping into video consumption. We have an experiment running now that would bring more shoppability into YouTube. Part of what we're solving for is that there's a tremendous amount of commercial intent in YouTube already. [For example], people watching how to videos, or unboxing videos — or just seeing how products look in context. So we want to make sure that as we bring shopping into that experience, that it's really seamless for the user and really well integrated into their watch experience."
The murky line of being a marketplace
"We're not a retailer, we're not a marketplace. And we're not trying to be a retailer or marketplace, what we do want to do is make sure that on a Google surface, the user can discover the best products, the best values, the best sellers, and then seamlessly connect to those to those sellers. And most of the time, that actually means clicking out to that sellers own website… At the same time, we know that there are moments when you help both the consumer and the seller — if the consumer is ready to buy — [by letting] them be able to make a purchasing decision, right in context. Buy on Google, we think, is a really helpful in-context buying tool. But it's really situated well for low complexity purchases. But we know that for so many other situations, we're helping the user to become really well-informed. Then, [we're] helping the user have a really seamless handoff onto a merchant's own site. It is not our goal to necessarily keep the user on our platform."