How West Elm became a go-to retail partner for DTC brands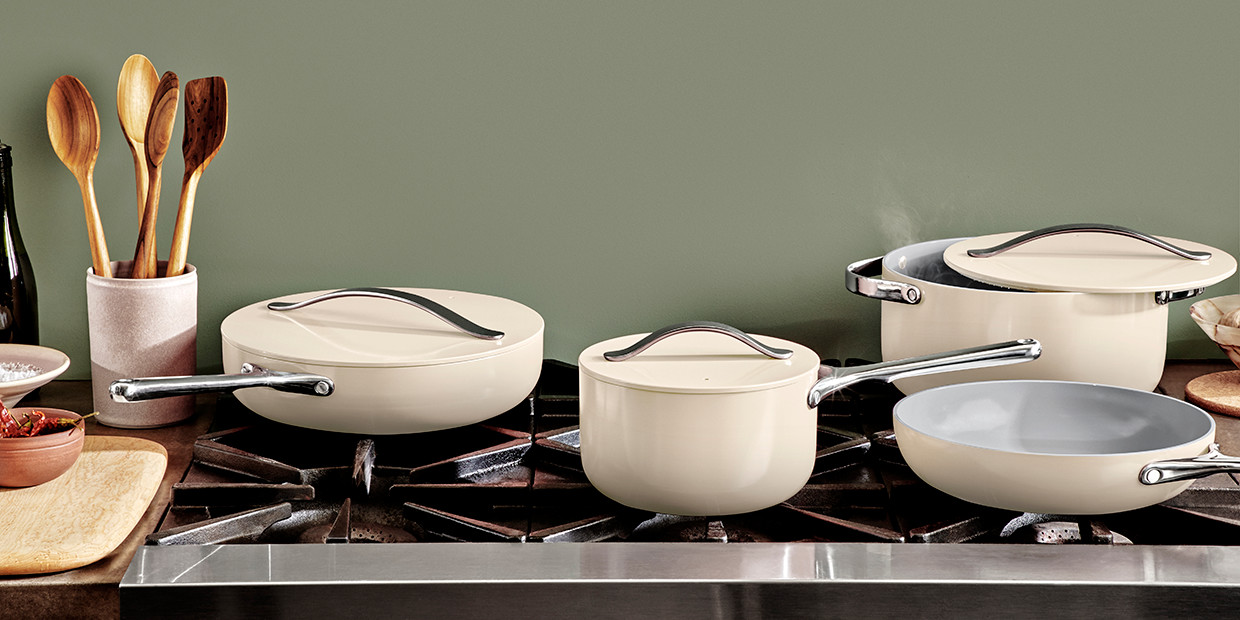 Home decor retailer West Elm has quietly become a hub for direct to consumer brands.
The chain began carrying digitally native brands like Leesa Mattress, Bearaby, Burrow and Blueland, among others over the last few years. And in the past few weeks, the retailer has also added direct to consumer cookware maker Caraway and Piecework Puzzles, a high end jigsaw puzzle brand; both launched less than a year ago.
For the brands, Williams-Sonoma-owned West Elm is a customer acquisition channel. It reaches a cohort of potential customers they likely wouldn't be able to reach via their own digital marketing. For West Elm, it's a way to refresh merchandise and diversify its growing portfolio of young vendors. These partnerships, which the homeware retailer has courted over the years, is part of a playbook other retailers and brands are increasingly seeking out.
Some of these DTC brands are showcased via West Elm's ongoing Local program, in which the retailer highlights artisans in select markets. Depending on the brand, Local includes being featured on dedicated stores displays and the retailer's website. Piecework Puzzles is one that's participated in the program, co-founder Rachel Hochhauser told Modern Retail. The brand, which launched in late 2019, became available on West Elm's site at the end of this summer. "We're seeing a lot of sales and transactions in cities that we wouldn't necessarily have sought on our own," she explained. While it's too early to get a sense of West Elm's sales boost, Hochhauser and co-founder Jena Wolfe said the partnership has been great for brand exposure among older demographics.
It was also a helpful tool for entering new markets, the founders said. "No way would we be ready to fill thousands of brick and mortar orders during our first year on our own," Hochhauser said. "It's a different first year than we anticipated." The brand began seeing a 110% compound growth rate when the pandemic hit this year, with March sales jumping 910% from February's rate. To cater to the upcoming gifting holiday, Piecework will continue adding new products to its West Elm offerings, as well as increase production capacity to meet demand.
Partnerships have long been a part of the retailer's ongoing strategy "to diversify assortment," Andrés Ortega, West Elm's director of partnerships, told Modern Retail. New kinds of vendors are also a way to enhance the customer's overall shopping experience when looking for specific products, Ortega continued. 
"We partner with brands – both emerging and established – that share our values and offer innovation," Ortega said. The overall philosophy is that each addition has to bring in compelling products that "complement our own original, modern designs," he continued.
For West Elm, he said, collaboration is key. "We approach each partnership as a true collaboration with the brand," Ortega said. This includes bringing the DTC brand founder's "expertise, style and distinct value proposition to the table." Most importantly, West Elm's customers are kept in mind throughout development "to ensure the final product remains true" to the retailer's identity, including design and price point.
Cleaning supply brand Blueland has also made its way to West Elm's site in the past year. Founder Sarah Paiji Yoo said that aside from courting older shoppers, going with West Elm over a big box retailer had to do with an aligned interest in sustainability. "They reached out pretty early after launch last year," she said. At the time, Blueland was heavily focused on their e-commerce rollout, but it's been "a great way to make a foray into traditional retail." She added that West Elm was especially enticing since it was a partnership with a store that didn't sell many other CPG products. 
Jordan Nathan, founder of the cookware company Caraway, similarly pointed to the ability to stand out. Caraway, which launched on West Elm's website in late September, had been in discussion with the retailer since the pre-launch phase. "We also see the distribution as a big opportunity, especially because they don't carry a lot of cookware to compete with," he said. Though, Nathan said there is a learning curve to selling on other marketplaces as a vendor, including drop shipping from Caraway's own warehouse.
Nathan said he expects this holiday season will bring about explosive growth for Caraway, which also recently became available at Crate & Barrel. So far, he said, sales have surpassed expectations for the $395 cookware set's first few weeks at West Elm. 
West Elm's strategy seems to be to seek out brands that offer a complementary appeal to its in-house merchandise. The partner brands don't necessarily compete with its own offerings.
Wooing hip brands is a strategy that's made Nordstrom a DTC destination in recent years. The department store has hosted pop ups by brands like Glossier, Thinx and Reformation, among others, to stay relevant among young shoppers. As Joe Rohrlich, chief revenue officer at digital marketing company Bazaarvoice told Glossy about Nordstrom's DTC strategy, the department store "[recognizes] recognize the opportunity to learn from their success and to tap into new, often younger audiences." Similarly, Target became the go-to big box store for DTC brands in the CPG space, thanks to early deals with Harry's and Quip.
For some brands, there's also growth potential beyond West Elm itself. Weighted blanket brand Bearaby's began selling via West Elm in 2019. Starting this month, Bearaby's children-sized blankets will be available at another Williams-Sonoma owned retailer: Pottery Barn Kids. The majority of the company's revenue still comes from its DTC channel. But that's by design, said Hamm, as the company doesn't want to rely on a majority brick and mortar model. 
The real appeal, she said, is in expanding beyond the brand's usual demographic. "[West Elm presents] a much more mature buyer than your typical DTC shopper," Hamm said.
For the brands, it's not about putting a retail channel into hyper-growth mode, but instead discovering new eyeballs they wouldn't have otherwise been able to find. "It's a good discovery opportunity that we don't normally target," Paiji Yoo said.