How Venmo is trying to become a contactless payments leader for retailers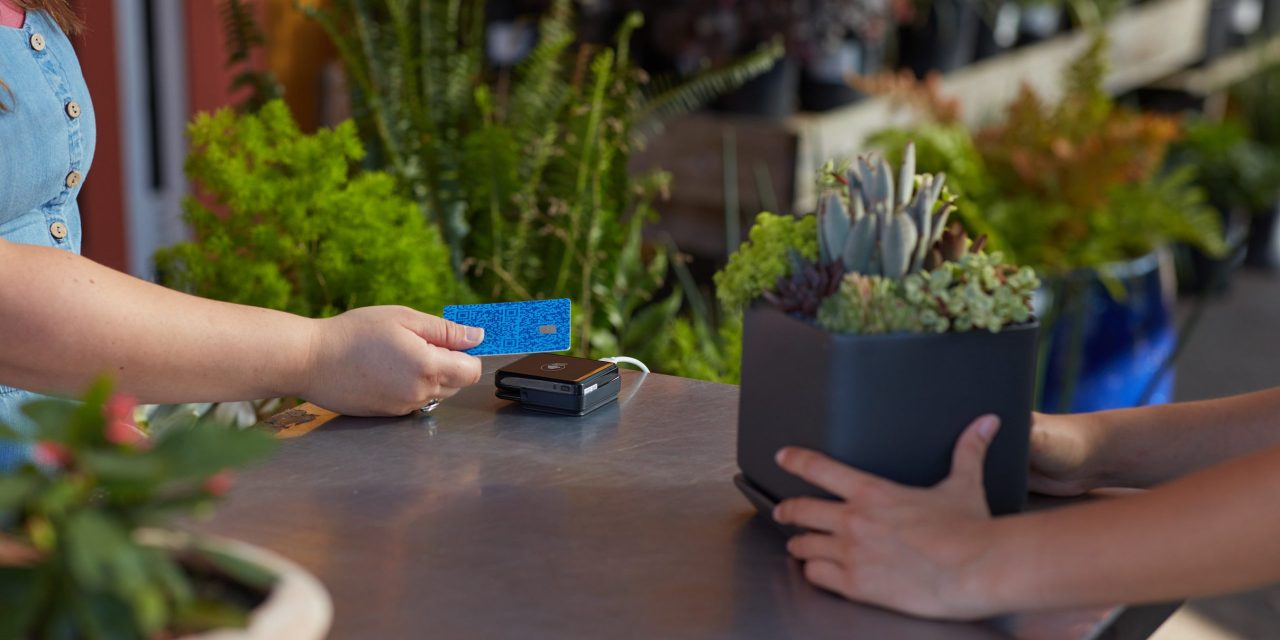 With a built-in audience of more than 40 million users, Venmo's next step is a venture into powering retail transactions. 
Since Paypal's acquisition of Venmo in 2013, the peer-to-peer app has increasingly become a major source of revenue for the company. So far, the majority of Venmo's growth has come from its popular transaction app, which processed $101 billion in payments in 2019. Now, PayPal is eyeing retailers as its next user segment.
During its latest earnings, parent company PayPal's CEO Dan Schulman confirmed Venmo is expected to bring in $900 million in revenue next year, and become profitable by 2022. That's nearly triple the $300 million sum it brought in in 2019. This expected bump will be due, in part, to the release of the new Venmo credit card, which is bundled with a rewards program aimed at hospitality and shopping. PayPal is also set for a business point-of-sale service rollout in the coming months. 
PayPal has been slowly trying to gain a bigger retail foothold with the app, as evidenced by Venmo partnership with retailers like Foot Locker and delivery services like Grubhub and UberEats. Its plan is to continue adding partnerships — the latest being Lyft. Schulman also confirmed that the company is signing on ten major merchants — including Nike and Bed, Bath & Beyond — to process QR code payments. Venmo also plans to add 500,000 SMBs by the end of the year.
"The tailwinds are moving toward a mobile-oriented point of sale," Schulman said, hinting at a five-to-seven-year plan to catch up with large players in this space, like Square. (Sqaure's seller business alone brought in $965 million in quarterly revenue, according to its most recent earnings report.) To execute this, Venmo has "a number of plans underway," he said, including consumer-facing QR codes and payment opportunities. The strategy is also in line with the U.S. market catching onto the use of digital payment apps. According to Statista, mobile POS sales are projected to hit nearly $2 billion in 2020. The category is set to grow by 19.2% by 2024, hitting $4.5 billion.
PayPal's move comes at a time when consumers are more willing to embrace digital payment options, particularly due to coronavirus safety precautions. According to Sykes' 2020 Retail Report Survey Data, 47% of all respondents said they'd be "more willing to shop in-store at retailers that commit to offering contactless" payment options.
Already, Venmo is trying to update its services to be friendlier to retailers. For example, it recently partnered with payments solution startup Citcon, which is helping create Venmo's QR-based backend technology for merchants. This means merchants can scan a Venmo QR code during a transaction and have the payment go directly into its point-of-sale system. Citcon co-founder and CEO Chuck Huang told Modern Retail that with Venmo already being popular among many urban diners and shoppers, the next logical step would be to allow users to directly pay businesses via the app. 
Huang said that while some merchants currently accept Venmo for "small transactions," the consumer-facing platform isn't yet suited for daily retail and hospitality transactions. For one, peer-to-peer payments don't account for local taxes and fees, along with other receipt items like tipping. "The idea is to allow merchants' backend infrastructure to support QR-based payments," said Huang. He pointed to QR codes' rising in popularity, as restaurants increasingly turn to them to digitize menus and other signage. 
Wooing retailers has been on Venmo's to-do list for some time, and has only ramped up since the pandemic began. This past summer, PayPal announced a long term partnership with pharmacy chain CVS, currently in the process of rolling out. The deal allows CVS shoppers to make purchases via their PayPal or Venmo app at over 8,200 locations.
These recent moves showcase payments companies trying to get a stronger foothold in mobile retail transactions. Mike Rittler, head of retail card services at TD Bank, said one of the biggest draws for companies like PayPal offering contactless payments is the further elimination of high touch interactions. 
What's been holding things back, he said, has been the number of steps required for apps-based payments. "The more steps of the transaction you minimize on the customer's part, the more likely they are to embrace the technology," Rittler told Modern Retail, pointing to the recent mass use of digital wallets and elimination of cash back at some retailers.
"At the end of the day, it's a transaction of convenience," he said.