Contactless payments see boost as cash handling fear rises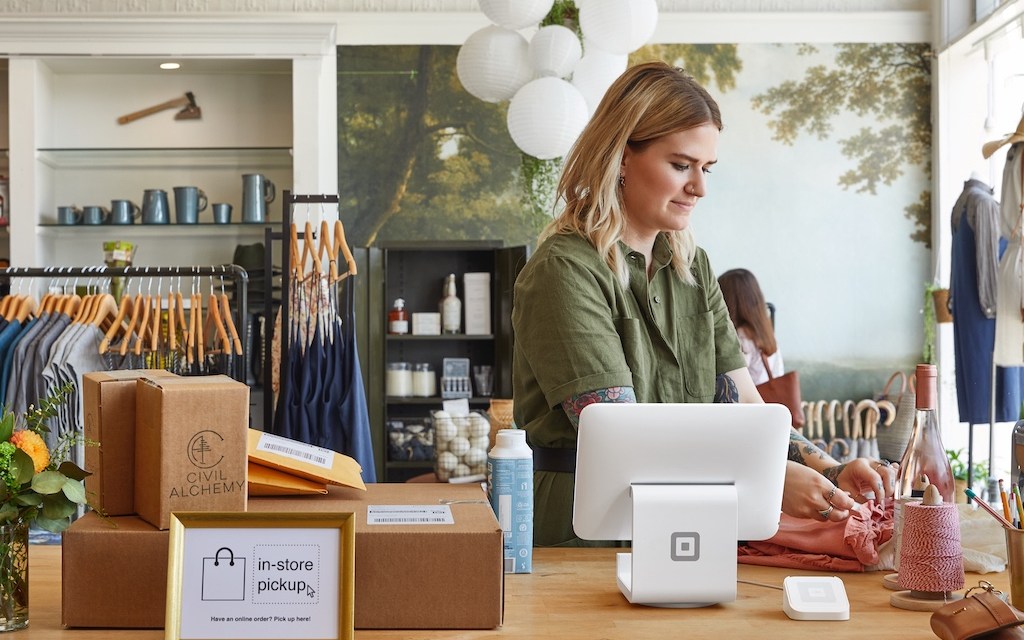 Touchless payments are becoming increasingly popular with both retailers and consumers.
With social distancing in full swing, more people are beginning to turn to solutions minimizing human touch. Retailers preparing for store re-openings have announced plans to encourage touchless payments; for example, Kohl's in its latest strategic plan highlighted the ability for users to pay for purchases through its app.
While in-store pickup eliminates the need for money exchange, contactless payments typically refer to smartphone-integrated digital wallet scanning, like Apple or Google Pay. The tap-and-go approach allows for POS payment without cash handling or credit card swipes. Mastercard said it saw a 40% spike in contactless tap-and-pay transactions in the first quarter of 2020, which CEO Ajay Banga attributed by shoppers "looking for a quick way to get in and out of stores without exchanging cash, touching terminals, or anything else."
In its Q1 earnings, Square announced last week that sellers' "card-not-present gross payment volume achieved positive year-over-year growth," as they began to adapt to pandemic store operations in mid March. Its POS contactless tech, which used to account for about a third of gross payment volume, moved to "well over 50%" since April. The company expects more merchant signups to follow as their brick and mortar stores come back.
The trend accelerates the adoption of contactless pay solutions at a time when fear over the virus living on credit cards and cash has taken over. 
According to a survey by payments provider Paysafe taken between April 8 and April 15, 63% of Americans said they're using contactless payments more than ever before. The report also shows a growing support for mobile wallets, with 44% of Americans finding Apple Pay or Google Pay even "more secure" than bank-issued contactless cards. Though, 75% of Americans surveyed also admitted they still worry about the lack of access to cash.
According to Paysafe's chief business development officer Daniel Kornitzer, an upswing in sellers' interest in cashless transactions has varied, mainly due to Paysafe serving "a large cross-section of merchants" and verticals across different areas. "Video gaming, streaming and e-tail for specific product categories are experiencing a noticeable upswing," explained Kornitzer. Others that are more reliant on in-person transactions, such as restaurants and hair salons that are still effectively shut down, haven't seen the uptick in digital payments yet, he said.
The uptick in contactless pay across retail categories is expected to solidify as quarantines ease and brick and mortar shops prepare to reopen, Square CEO Jack Dorsey noted during the company's earnings call. It remains to be seen exactly how transactions will take place, but retailers are already planning strategies to give people a sense of a safe environment once they do venture back out — and payments are a big part of that.
Until recently, no-cash stores were a hotly debated concept. Fast casual restaurant chains like Sweetgreen and Cava, for example, became "cash free establishments" for only a limited amount of time. Criticism for the practice, due to discrimination against underbanked customers, quickly prompted the shops to accept cash again to comply with laws in cities like New York and Philadelphia. 
Now, the needle is shifting. Sanitary concerns over the handling of cash, or even handing over a credit card, are now becoming top of mind among Americans. In fact, reducing human contact at checkout is also being supported by congress in the wake of the pandemic. Last month, the House Committee on Financial Services introduced the Touchless Transactions Act of 2020, which would prohibit "requiring an individual's signature for a point-of-sale transfer."
Steve Villegas, vp of payment partnerships North America at e-payment provider PPRO, said the current reliance on e-commerce for purchases "even for traditionally cash-based shoppers" is expected to push digital payments forward. 
"Those who don't offer these will struggle for consumer adoption," Villegas concluded. As for cash still being vital for unbanked shoppers, he suspects increased usage of pre-paid payment methods such as pre-loaded cards.
Depending on how things shake out, "contactless and tap and go payments will become a necessity at POS," said Villegas as stores ease back into reopening.