How the coronavirus is impacting online grocery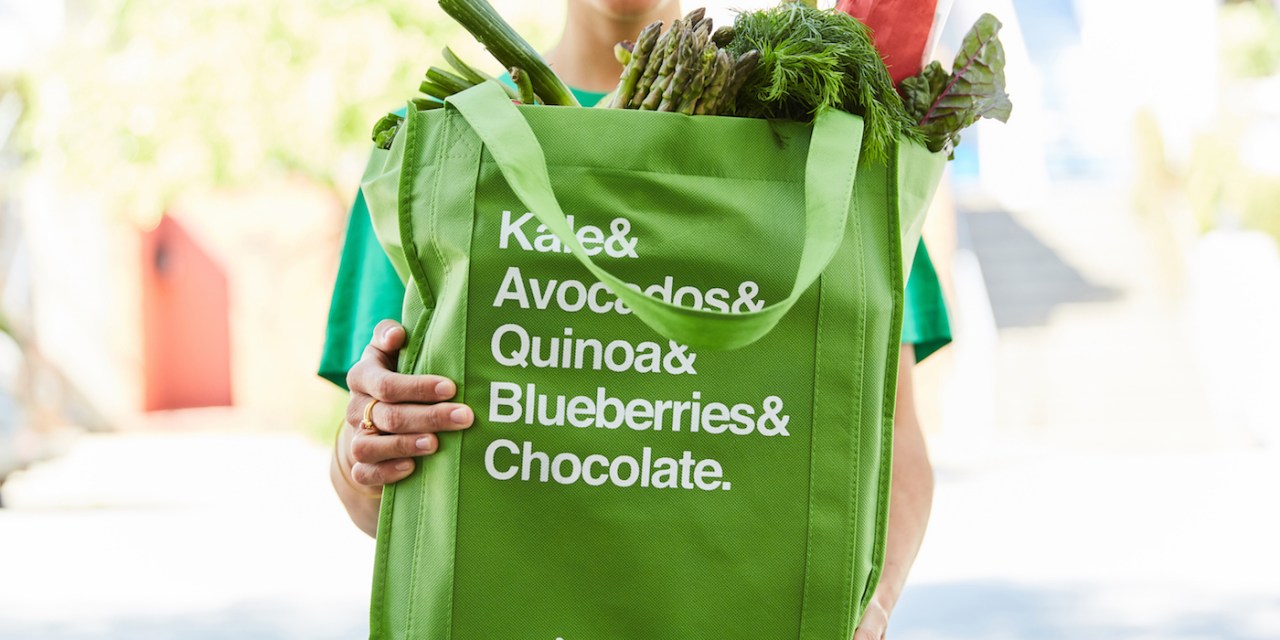 Image via Instacart
As COVID-19, the strain of coronavirus currently spreading across the globe, accelerated in the U.S over the weekend, online grocery is experiencing increased demand — and seeing major spikes in activity as shoppers feel compelled to stock up on certain products.
Instacart said in a statement that over the last few days, it has "seen a surge in customer demand for pantry items such as powdered milk and canned goods, as well as personal care products like hand sanitizer and vitamins." Amazon warned customers on Monday that orders through its Prime Now and Amazon Fresh delivery services are being delivered more slowly than usual. (Amazon did not respond to a request for comment).  In the U.K., British grocer Ocado told customers that delivery slots were filling out more quickly than usual. FreshDirect's chief merchant officer, Scott Crawford, said that the company had seen a "significant" surge in orders from existing and new customers over the recent days.
Of course, the companies themselves won't say it's down to the coronavirus, but as publications from the Los Angeles Times to the Seattle Times have reported, residents are increasingly stocking up on essentials like toilet paper and bottled water in case their area starts to report more instances of coronavirus and they don't want to visit stores as much.
This panic buying is putting added pressure on grocery delivery services to ensure that they have both the staff and the product selection available to meet demand. But it's proving hard to predict what people want to stock up on.
Doug Baker, vice president of industry relations for food industry association group FMI, said that he talked to someone on the West Coast who said that his grocery store was sold out of both fresh chicken and ramen noodles over the weekend.
"Consumers will hear something and that will be the trigger for them to say 'OK I'm going to go to the grocery store and buy whatever I think I need to get through this process,'" he said.
Last week, the FMI released a guide counseling grocers and wholesale food retailers on how to prepare for a potential pandemic, which includes identifying which non-essential items could be scaled back in order to carry items that are more likely to be in-demand, like hand sanitizer and bottled water, ramping up the availability of delivery and click-and-collect whenever possible, and reducing or modifying store hours if staffing becomes too difficult.
In the U.S., most consumers still do not regularly use online grocery services, though the number who have tried them out is growing as more grocers seek to build out their e-commerce businesses. As of 2018, only 37% of U.S. shoppers had bought groceries online at least once within the past year, according to Coresight Research. Walmart in particular has sought to aggressively grow its online grocery business. As of last month, nearly 3,200 of Walmart's more than 4,750 U.S. stores offering grocery pickup, while customers can get groceries delivered from 1,600 U.S. stores. (The company did not respond to a request for comment as to whether it had seen any spikes in demand over the past few days).
Delivery activity in Asia and China over the past several weeks gives some indication as to how shoppers and retailers might react in the U.S. should more cases of the coronavirus be reported. JD.com, for example told Adweek that sales of rice and flour increased 5% from January 24 to February 2, while Alibaba said that average basket size for its Freshippo grocery delivery platform have "increased significantly."
Asa Mazor-Freedman, specialist at Gartner, noted that in China, international chains like McDonald's, Starbucks and KFC have implemented "contactless" delivery systems, which took more steps than usual to ensure that customers did not have to come in contact with any people when picking up their orders, by sealing meals in bags and placing them on tables as close as possible to building entrances for pick up. Starbucks also started promoting more content on WeChat designed for people who may be staying inside more to avoid getting sick, like how to brew its coffee at home.
The challenge in the U.S., said Baker is that grocers are finding it hard to predict which regions of the U.S. might subsequently report an uptick in coronavirus cases, which would potentially lead to more people stockpiling supplies.
"With a hurricane, you understand where it is going — if it is going to the southeastern part of the United States, all the resources are going to the southeastern part of the United States," he said. "This illness [feels like] a bouncing ball."