How Rebelstork is building a resale site for baby gear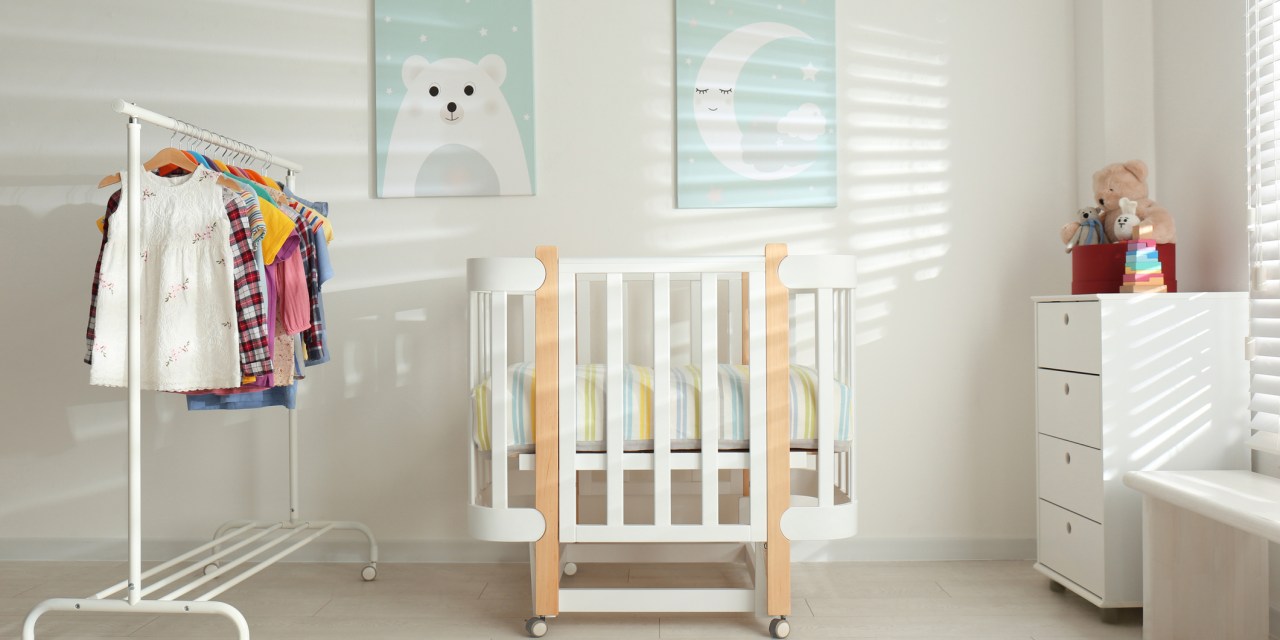 Rebelstork
As resale continues going mainstream, Rebelstork is trying to cater to a more targeted audience: parents.
The past few years saw a rise of third-party marketplaces like ThredUp and StockX, as well as retailers like Lululemon and REI launching their own resale operations. Now, more niche product categories are receiving the resale treatment. Earlier this month, resale platform Rebelstork — which buys back and sells refurbished baby gear — launched in the U.S. The Canadian startup, founded in 2019, is positioning itself as a white-glove and sustainable shopping service for parents. 
Rebelstork founder and CEO Emily Hosie told Modern Retail that with baby gear — like cribs, high chairs and strollers — safety is often a top priority for parents. The company raised a $5 million Series A round last year, after "substantial" growth during 2020 and 2021, according to Hosie. Rebelstork is in the process of expanding throughout the U.S., starting with the New York City metro area; It currently has 45,000 members, which include both buyers and sellers. 
Hosie said that resale is a natural fit for the category. She noted that most parents spend thousands of dollars on new nurseries that babies only use for a couple of years. "We consider Facebook Marketplace to be our main competitor," she said. "But we're offering the convenience of getting vetted and sanitized products." 
To meet demand, Rebelstork also sources open box or overstock products directly from brands. Rebelstork also handles the reverse logistics, which Hosie said is meant to remove the friction of selling bulky pre-owned items. 
For people interested in selling their products, Rebelstork offers home pickup or facility drop-offs; Rebelstork does not charge an additional fee for pickup. "We just ask the item to be clean and free of smell," Hosie said. The company has facilities in Toronto, Vancouver and just now opened one in Brooklyn, New York to fulfill East Coast orders. Rebelstork accepts products that are four years old or less, "because older items tend to have already depreciated in value," Hosie said.
"Our in-house team makes sure things like stroller brakes are working, or note any rips or tears in the listing description," Hosie said. "We also check whether the product has been recalled, which the customer may not know about."  
A big part of Rebelstork's scaling strategy is its proprietary pricing technology. According to Hosie, the company built its AI pricing technology, called REV, to help automate accurate pricing for customers looking to sell their used baby and toddler gear. "REV gives users an instant resale estimate of a new item they're looking to purchase, so they can see how much they can make back once their newborn outgrows it," Hosie said. 
As more startup brands enter the market, Hosie anticipates more marketplaces catering to parents to pop up. "The baby gear industry in general is dominated by legacy brands, and some DTC brands are just now popping up," she said. "But compared to the rest of retail, it's lagging behind in innovation." 
In the coming year, Rebelstork is looking to expand into other nursery categories, including playsets and decor. The startup is also set to ramp up its digital marketing this year. "But we've found that word of mouth from parents has been the most impactful for us," Hosie said. 
For categories like baby gear, which includes strollers or cribs that cost hundreds of dollars, buying certified refurbished makes sense, said Michael Prendergast, managing director at Alvarez & Marsal Consumer Retail Group.
"Resale marketplaces are addressing things like sustainability and value added," he said. While resale has largely focused on fashion and footwear, more categories are entering the fold. For instance, a similar trend is brewing among retailers and marketplaces: from high end brands like Lululemon, to established marketplaces like eBay, which is trying to adapt to Gen Z shoppers' interest in luxury consignment. At the same time marketplaces offering refurbished tech gadgets, like Back Market, are also gaining popularity. 
Startups like Rebelstork are tapping into this "circular" mentality that shoppers have become accustomed to, Hosie said.
"Millennial and Gen Z parents are already used to buying secondhand in other categories," Hosie said. "We want to give them a viable and safe way to shop gear for their children."