How Carter's is using its Little Planet brand to test sustainability initiatives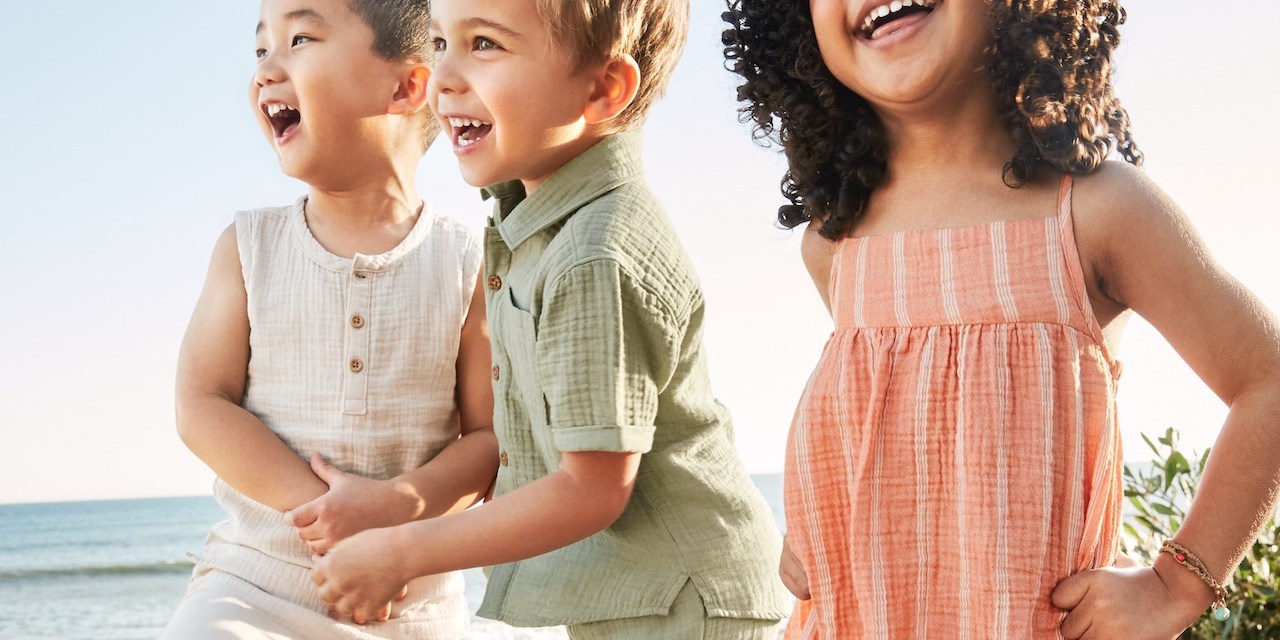 Carter's
Established retail brands are often looking for new ways to test new products and materials. One such company is baby and kidswear retailer Carter's, which is using its brand Little Planet as a way to stay nimble.
As of 2019, Carter's, Inc. products accounted for about one-quarter of all sales in the newborn to two-year-old clothing market. As one of the biggest baby and toddler brands, Carter's is trying to stay relevant as the next generation of Americans that are becoming parents. However, due to the company's large physical and online footprint, transitioning into a more sustainable business model is a big undertaking. According to the company, that's why Carter's is using its newest brand — Little Planet — to test new materials and more eco-friendly packaging that caters to more eco-conscious parents. The lessons Carter's learns from Little Planet are being expanded into the retailer's overall strategy.
Carter's currently has 418 stores throughout the U.S. The company also operates kidswear brands OshKosh B'gosh, Skip Hop and Just One You, which are sold through its own stores and website, along with retailers like Macy's and BuyBuyBaby, among others.
Little Planet launched in mid-2021 and is currently in more than 90 Carter's stores, with planned expansion into 200 stores this year. The brand is also sold under Carter's online channels, with the Little Planet brand tab being attached to Carter's website.
Antonio D. Robinson, senior vp of corporate social responsibility at Carter's, told Modern Retail that Little Planet was developed to "offer a more sustainably-made assortment." 
"The aesthetic is driven by sustainability, using organic fabric and less appliqué designs," said Robinson. Little Planet's designs are more modern and offer gender-neutral color palettes, which typically attract younger customers. 
But the brand also acts as an incubator for Carter's designs and packaging innovations, said Robinson. "We view Little Planet as not just a standalone brand, but also a testing ground for our portfolio of collections," said Robinson. 
For fiscal year 2021, Carter's profitability increased $230 million, to $339.7 million, compared to $109.7 million in 2020. However for the first quarter of 2022, Carter's reported a $6.1 million year-over-year drop in net sales. The company expects to grow sales by 2% to 3% this year.
Little Planet takes a collection-by-collection approach to testing out new materials. This spring, for example, Little Planet launched recycled swimwear and shoes as a way to learn how the consumer responds to different categories outside of apparel, said Robinson. The collection is sold in 100% recyclable poly bags, and uses stainless-steel snaps.
"From there, we can apply the Little Planet learnings to our broader assortments of products," Robinson said.
Thus far, the company has expanded info tags across its other brands after testing them with Little Planet products. "The new tags will clearly identify the sustainable aspects of our products," said Robinson, and appear at various consumer touchpoints across marketing channels, as well as on product tags. Robinson said it's still early to implement every Little Planet design decision, but Carter's will begin to expand some of them later this year.
Little Planet is currently sold at Target stores, but will be launching in Kohl's and on Amazon in the coming months. "Almost every retailer wants to grow their sustainable offerings," Robinson said. He noted that Target, in particular, has grown the in-store Little Planet assortment "because it aligns with their own current merchandising strategy."  
When the Little Planet brand launched last year, Carter's also debuted its recycling program in partnership with TerraCycle. In 2021, the program received shipments totaling more than 8,300 pounds of materials. The program is also being piloted at 46 Carter's stores this spring.
"KidCycle was an online-only test last year, but we'll be running an in-store trial to see if consumers like bringing their used products in," said Robinson. Carter's offers reward program points to customers who participate in KidCycle. 
Little Planet is part of a multiyear sustainability initiative for Carter's, called Raise the Future, that Carter's announced in April. Still, Little Planet serves a purpose beyond just testing out new materials — and is proving to be a successful brand in its own right. Little Planet launched as a baby brand, but due to increased demand this year it will expand to offer toddler sizes, Robinson said. "We're looking to double the growth of Little Planet this year," he said. Carter's did not break out Little Planet's total sales in its latest earnings report.
Bharat Kapoor, global lead at consultancy Kearney's PERLab, a design innovation center, said the Little Planet brand could help Carter's better identify and develop products for value-driven customers. Kapoor also noted the increased emphasis on the retail experience, usability and sustainability. 
"Exposure, experimenting and testing in stores allows Carter's to get a sense of what consumers care about," he explained. "Product design is as much art as science, and there couldn't be a better place to study, test and iterate."  
Robinson said the Little Planet expansion signals new opportunities for Carter's' R&D strategies. "We're still learning about what's scalable across other brands and what's not," he said. "As Little Planet grows, we'll evaluate how to translate the design and packaging to our existing brands."  
"Carter's has been around for over 150 years, so evolving with consumers' tastes and social impact is important to continuing to grow," Robinson said.