Q&A
// July 11, 2022 ■ 4 min read
'Didn't sit well with me': Seth Goldman on his new tea brand and life after Honest Tea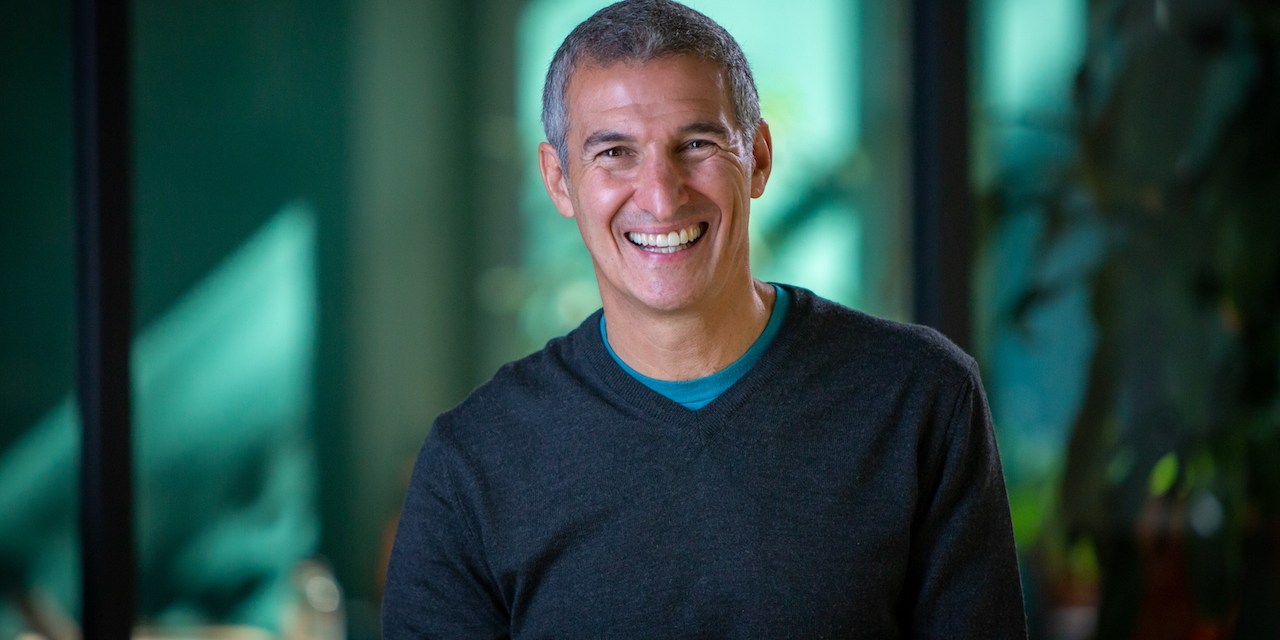 Image via Eat the Change
Honest Tea founder Seth Goldman isn't giving up on bottled tea.  
Within weeks of Coca-Cola's announcement to discontinue Honest Tea, Goldman and his co-founders unveiled a new brand that will fill its place. Goldman founded Honest Tea back in 1998, and in 2011 Coca Cola acquired the brand. In June, the beverage giant announced it will stop selling Honest Tea due to underperforming sales and focus on its other tea brands, Gold Peak and Peace Tea.
Goldman has been heading Eat the Change, a company he co-founded in 2020 that makes plant-based and organic snacks. Goldman and his co-founders — chef Spike Mendelsohn and Barry Nalebuff — have created two brands under the umbrella so far: a mushroom jerky in 2021 and kid snack Cosmic Carrot Chews in March. Since its launch last year, the mushroom jerky has continued to expand into more retailers, including chains such as Stop & Shop and online grocery services like Thrive Market. A similar rollout is underway for the carrot chip pouches; the product debuted nationally at Sprouts this month. 
In the next few months, Just Ice Tea will join Goldman's plant-based food venture. The brand already has distribution through UNFI and KeHE, with some undisclosed retailers on board for the launch.
In an interview with Modern Retail, Goldman discussed his plans to leverage connections to launch another drink and how Just Ice Tea fits in his new Eat the Change portfolio. The interview has been lightly edited for length and clarity.
What was your initial reaction to the Honest Tea news?
We were minding our own business selling mushroom jerky and carrot chips. When I got the call about discontinuing Honest Tea, my initial thought was that it's a terrible decision. I figured it doesn't change my plans for Eat the Change. But after I posted about it, it struck a lot of people around the beverage industry. 
Soon after, I heard from our suppliers who were upset and scared about losing production opportunities. These are grower communities in the developing world, so a brand loss has a terrible impact on the local economy. The idea of organic and fair trade bottled tea could be a failed experiment didn't sit well with me. 
How quickly did your Just Ice Tea idea come after that?
When the news broke, several friends in the beverage industry asked me to lead a new brand. But, I thought, if anyone is going to do this it should be us at Eat the Change. Tea fits in the portfolio's guardrails, but then it was about settling on the right name. It's also the world's second-most popular drink, second to water. It goes through varying points of popularity, but it's a permanent opportunity — especially if you can present it under a clean, organic formula. 
My Honest co-founder Barry [Nalebuff] came up with the new name. And we started getting in touch with our old suppliers and retailers, some of which said "we'll take it" without tasting the product first. We're already working with our distributors, UNFI and KeHE, for Eat the Change. They know who we are and what we do, so we don't have to apply to be a vendor.
What are some differences in the beverage space today versus when you launched Honest? Are there new challenges to taking a brand to market?
Back then was so much more about sampling. That's still important, but today there are also a lot of digital marketing efforts being done. We already work with a lot of mom bloggers and influencers for our other brands, so we'll utilize that tactic for Just Ice Tea.
One thing that remains true is that the natural channel is important, and more and more brands are starting out there before entering conventional retailers. There are very few products that are only found at natural retailers. These days there is more overlap between better-for-you and mass retail than ever before. I don't think Coca-Cola appreciates what's happening in the natural channel, but we think there is still opportunity in offering an organic, fair-trade beverage on a mass scale. 
What can you tell us about the product formulation, and how much will you replicate the Honest recipe?
We're adapting the formula, so it will be organic and plant-based but are leaning into Fair Trade and crop biodiversity. So we changed our recipe slightly to fit our new guardrails. For example, we're using different sweeteners — like organic honey and agave — as opposed to cane sugar. The packaging will be consistent with our environmental commitment, and I can say that we're not using conventional plastic bottles. 
Despite supply chain concerns, everything is in place. We're preparing to do a retail trial run in August and a larger one in September. And we expect to be launched officially by October.