As gyms flounder, digital fitness instructors are going it alone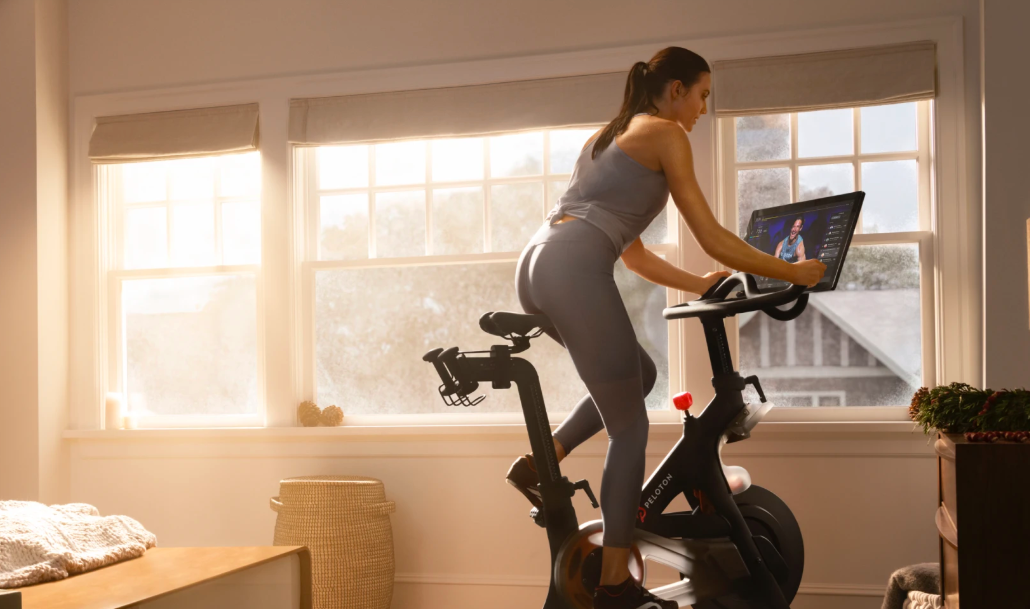 The future of gyms remains up in the air, but trainers are finding new digital sources of income.
Equipped with their followers, influencer-like instructors are wielding their power — cutting out the middleman and building out their own virtual fitness channels. "Many gyms are realizing that clients were coming to the class for the trainer's personality," said New York-based instructor Kyle Axman. Before the pandemic, Axman was an instructor at Flywheel and Rumble. Then coronavirus hit and he — along with every the majority of in-person personal trainers — was furloughed. Now, he teaches at Rumble twice a week (though is technically still on furlough), but has grown his own independent digital fitness business. The consumer is loyal to the trainer, as opposed to the gym they belonged to, he said, "so it's great for us since our industry was hard hit in the spring." 
Thanks to early pioneers like Peloton, combined with and an endless demand for at-home workouts, gyms are scrambling to adapt. According to the International Health, Racquet & Sportsclub Association (IHRSA), the fitness industry is estimated to have lost $7 billion in revenue as of last summer. And it continues to do so as thousands of locations remain shuttered across states, with many regional chains being pushed into bankruptcy. Even chains like Planet Fitness have been ravaged; The company reported a 77.9% revenue decline in second quarter 2020, highlighting its inability to recuperate after national re-openings.
When the coronavirus outbreak first began, Axman started individually messaging clients about upcoming classes and using Venmo for payments. After a few weeks, he began using Airsubs as a platform provider, which allowed him to schedule classes and collect payment. He now has an email marketing database of at least 120 customers, with 20 ongoing subscribers. He's also received a chunk of revenue via corporate group rates, which have taken off with work from home. Despite charging a lower rate-per-client for Zoom classes, Axman now makes a substantially higher salary than he did as a full-time employee with housekeeping and management responsibilities. And with little to no overhead, these days he earns an average of $300 per class.
The explosion of at-home fitness has led to other services also seeing a boom. For example, Airsubs, which launched in March and began onboarding laid off trainers, has found a niche in providing a platform for virtual services such as cooking and fitness classes. Over the last few months, it's seen record growth. 
"The fitness industry is going through a transformation, and we've found an opportunity to appeal to trainers," said Airsubs founder Tomas Hoyos. "Within the first week, we saw someone host a workout class with 1000 people on it, which hinted that our service could scale," Hoyos said.
The Airsubs team, which was already building an appointment booking site separately, saw a chance to roll out a platform from scratch to cater to out-of-work trainers.  Airsubs makes money by taking a percentage of 8% on each transaction for the free plans, and says it's currently growing at 50% rate month-over-month. The company already has some users booking small in-person events. And as events return, there is an opportunity to pivot the technology back to cater to their bookkeeping needs, Hoyos said. The startup also works with food bloggers and chefs, though fitness makes up the majority of its clients.
The fitness industry has been forced to pivot to digital over the last ten months. When the coronavirus first hit, at-home workout gear brands like Mirror and Tonal took off overnight; By late March, Tonal was already seeing 5x year-over-year sales figures, and in July Mirror was acquired by Lululemon for $500 million. Soon after, gyms also began offering their own online classes while their doors were closed. Equinox, for example, launched its app Variis in conjunction with the SoulCycle at-home bike in March. According to the company, the bike's sales have been booming since, prompting Variis to double production of the bike to maintain a one to three-week delivery window this holiday season. Most recently, the platform also partnered with Netflix and Disney+ to allow users to stream content on their bike's tablet.
Meanwhile, individual trainers are seeing a similar trajectory. "I think trainers are doing what they always did in offering one-on-one sessions," said Bradford Rahmlow, a San Francisco-based instructor for Rumble gym. However, the new consumer habits have caused them to become more independent. Rahmlow, who's currently helping create Rumble's live and on-demand content, has also built a makeshift studio in his apartment to host private Zoom classes.
Rahmlow, who's still only offering $15 classes à la carte, didn't provide specific supplemental income details. However, he plans to continue growing the private business; He's currently working with a branding specialist to build out an e-commerce portal as his audience expands. 
"Peloton had a crystal ball in knowing that digital would eventually take over," Axman said. He predicted that a hybrid model of in-studio and at-home workouts will eventually become dominant. And that means more direct revenue for him. "Now that people are used to their routines at home, many are likely to stick with us," he said.