As Amazon's grocery program materializes, the retail tech wars heat up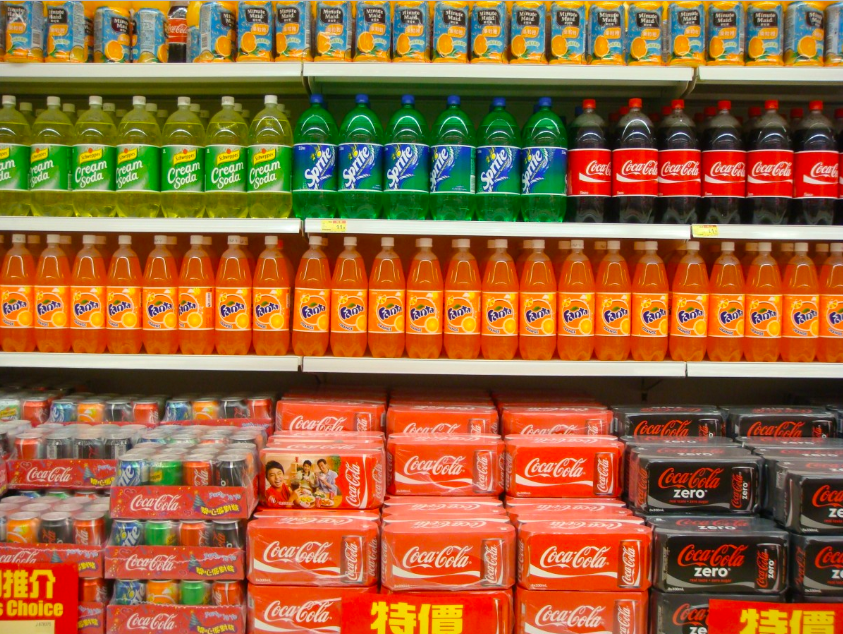 Amazon's made another big move in the ongoing grocery wars.
On Tuesday, the e-commerce giant opened its first full-blown cashier-less grocery store in Seattle — a 10,400 square feet space that uses the Go technology so that customers can walk in, grab their groceries and then simply walk out. Last week, new details emerged about Amazon's plans to build another grocery facility in Los Angeles, including the fact that 21% of the 33,475 square-foot location will reportedly be dedicated to micro-fulfillment.
Put together, Amazon is trying to catch up in physical retail areas where it has traditionally lagged. It is investing in new fulfillment that other big retailers like Walmart have also been dabbling in. All of these retailers are only in the early stages of devising full-blown digital grocery strategies.
But the continued technology partnerships and investment show that the race to get groceries delivered quickly and cheaply is only going to become more competitive. Not only that, but there's a simultaneous war at the front end to provide seamless technology-enabled customer experiences with less labor. Players like Amazon and Walmart are leading the charge — partnering with fulfillment and robotics companies to complement their offerings — but others, like Albertson's, Target even 7-Eleven are beginning to stake their claim in this growing customer experience battle.
The micro-fulfillment war
According to the blog HNGRY, Amazon is allegedly working with the company Dematic to build out the micro-fulfillment section of its LA store. Dematic declined to comment on whether or not it's working with Amazon, but did tell Modern Retail that it currently has one micro-fulfillment center built out in the Grand Rapids market with the company Meijer, and has a few more in the works that will come online in the coming months.
Currently, retailers trying to build out more robust omnichannel programs are looking toward service providers like Dematic. According to Matt Inbody, an exec at the company, the biggest needs for grocery players are automated technology that make grocery picking and fulfillment more efficient, as well as software that seamlessly connects with other retail ordering systems. "
Meanwhile, Walmart has partnered with Alert Innovations to test out its own micro-fulfillment center program; Albertson's has inked a deal with Takeoff Technologies; Kroger is building out its own back-end offerings via its investment in Ocado. The question, said PJ Stafford, the vp of sales and marketing at Alert Innovation to Modern Retail last December, is "how can we automate the supermarket?"
"So many retailers have disparate or legacy systems they are trying to work through," said Dematic's Inbody, "that just weren't built for this type of fulfillment."
The biggest issue hindering grocers is cost. Most feel the need to have some form of digital fulfillment — be it buy online pickup in store, curbside or same- or next-day delivery — all of which make already thin grocery margins even thinner. Solutions like Dematic's cost anywhere from $2.5 million to $5 million to implement in store, but promise to pave a way for more efficient fulfillment. "You need the economics to make last-mile [delivery] work," said Takeoff Technology's co-founder and president Max Pedró to Modern Retail last month. Grocers, he said, are looking for "a solution at scale." Takeoff is working with retailers like Albertsons to build out bespoke micro-fulfillment centers at existing locations.
Beyond fulfillment
While much of the investment is focusing on streamlining the fulfillment process, Amazon's just-opened store shows that it needs to be complemented with consumer-facing technology too. It's not the only one investing in cashier-less technology. 7-Eleven, for example, is testing such a format in Irving, Texas. The supermarket chain Giant Eagle is also investing in checkout-free technology. Other stores like Target have been launching new store formats — specifically smaller-format ones in urban areas — as a way to entice new customers and increase reach. And Walmart is adding robots to 650 of its stores to help with product stocking. Much of this is still in the beta phase, but it points to more retailers realizing they need to up their consumer-facing technology.
According to Gartner research director Oweise Khazi, companies like Amazon are taking a test and learn approach at these locations to figure out what would work best for a more holistic strategy. "Amazon is asking the right questions," he said, "asking which services should be integrated internally and which will give them the best competitive advantage and scale."
Many of these big retailers are likely testing and learning, and potentially taking notes on what to acquire down the line. "The experimentation [Amazon is] doing could very well lead to an acquisition if they realize this is the way they should go," said Khazi, adding that such a move likely wouldn't happen for at least another year.
Put together, the big retail players' digital programs are beginning to bear fruit. All of them are testing new systems, making investments in technology that may help their e-commerce grocery ambitions scale.
Players like Walmart and Target have led in terms of online grocery fulfillment, but Amazon is now really making its presence known. It means onlookers will have to reassess both the commerce space and how Amazon fits into it. "For the last decade we looked at [Amazon] only as a retail platform," said Khazi. Now, it needs to seen as "a holistic commerce entity."