After years of hyper-growth, layoffs come for the retail sector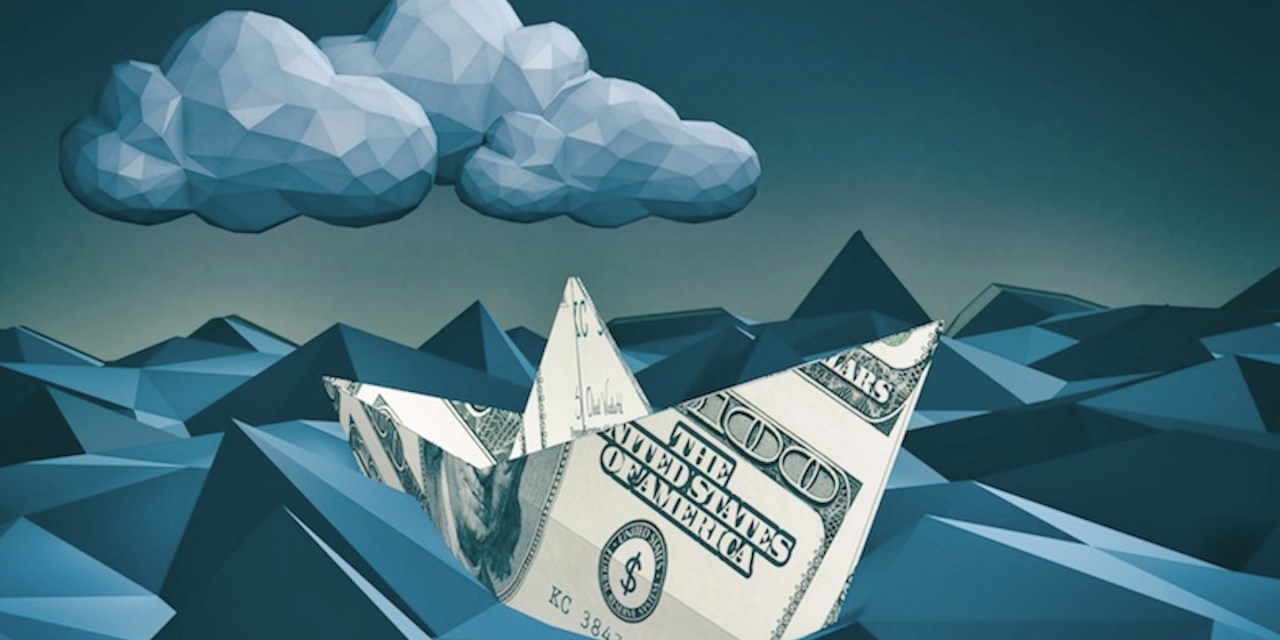 After experiencing high levels of growth over the past two years, a large wave of corporate layoffs is hitting various sectors of retail. 
For the last two years, most areas of retail witnessed major growth. In 2021, apparel sales in the U.S. soared to $198 billion, a 47% year-over-year growth from 2020, according to data from the U.S. Census Bureau. At-home fitness companies saw demand for their equipment rise, with Peloton seeing its stock soar 440% in 2020. Investment in e-grocery startups grew 188% in 2021 over 2020 to $18.5 billion, according to AgFunder.
Then came economic headwinds like inflation, supply chain issues and shifting customer spending that all contributed to retailers' slimming profits. Now retailers are pulling levers to cut costs as growth slows causing mass corporate layoffs across various sectors.
"When that growth slows and other pressures mount, organizations look for ways to control the cost and sometimes the easiest action…is reducing staff," said Matthew Katz, managing partner at SSA & Company, a global firm advising companies on strategic execution. "It has the most immediate impact."
Here's a look at some of the retail sectors that experienced growth only a few months ago and are now cutting back jobs.
Apparel
Victoria's Secret was one of many retailers that had a reset during the pandemic. It aimed to get rid of its old reputation as a brand that catered to the male gaze and went through a complete rebrand centered around inclusivity. Its rebrand seemed to begin reaping — at its March earnings, net sales grew 3.6% to $2.2 billion.
But just this month, Victoria's Secret announced that it was letting go of 160 people in management roles or about 5% of its home office workforce as it merges its Victoria's Secret, Pink and Beauty business lines. The corporate shakeup, which is "designed to enable execution of its strategy and fuel long-term growth goals," would help the company save around $40 million per year beginning in the third quarter. 
Meanwhile, trouble has also been brewing at apparel e-retailer Stitch Fix. Shortly after the company announced that it was laying off over 300 salaried roles, Stitch Fix announced that its net loss grew to $78 million from $18.8 million a year ago.
At-home workout
When home exercise equipment saw increased demand during the pandemic, at-home fitness company Tonal's valuation reached $1.6 billion at one point in 2021 and was gearing up for an initial public offering. But just last week, the company laid off 35% of its employees, citing rising business costs. 
"There's no industry that can have the kind of 24-month lifecycle that retailers had from shutting stores entirely and having to do furloughs and layoffs to 2021 being an absolute boom for a significant amount of retailers," said Tyler Higgins, retail practice lead and managing director at global consulting firm AArete. He added that some retailers had embarked on ambitious plans, thinking that the demand they experienced in 2021 would continue. "If their growth trajectory wasn't keeping at the same pace, they ultimately are just going to be overstaffed."
COVID lockdowns boosted the sales of Peloton's high-end exercise bikes and treadmills during the pandemic's early days. In September 2020, the company announced its first quarterly profit, thanks to its 172% surge in sales.
But now it seems that Peloton's pandemic-driven has come to a halt. In Peloton's earnings report in May, the company's losses grew to $757.1 million in the quarter.
Peloton said in February it is replacing its CEO and laying off 2,800 employees with corporate roles being cut down by about 20% as part of its plans to reduce costs. In addition to the layoffs, Peloton is also reducing its warehouses and expanding its agreements with third-party logistics providers, which would help the company reduce about $800 million in annual costs. 
Grocery delivery
Grocery delivery companies had been one of the biggest beneficiaries of social distancing among other changes in consumer shopping behaviors. As a result of the demand, funding rapidly flocked the category. But it wasn't long until the category began showing some signs of weakness.
Last December, Axios reported that Gopuff had secured $1.5 billion. Months later in March, the company let go of 3% of its workforce. And just last week, Gopuff said it intends to lay off 10% of its global employee base in a bid to "remove overhead and drive operational efficiencies." About 1,500 Gopuff workers would be let go. 
In 2021, delivery startup Gorillas nabbed $290 million in Series B funding. Meanwhile, Getir in March announced it has closed $768 million in a Series E funding round.
Growing concerns of a recession, however, have caused the two delivery startups to cut their workforce's headcount. In May, Gorillas announced that it would be leaving four markets — including Italy, Spain, Denmark and Belgium — and laying off about 300 workers as it seeks profitability. Getir, that same month, informed its workers that it would be axing its global workforce by 14%.
What this means for retail
Mass layoffs during a possible recession are nothing new. Cutting down the employee headcount can be a quick way for companies to reduce expenses as retailers' profits take a hit from macroeconomic headwinds. However, experts warn that this might do more damage to a retailer's reputation and finances in the long run when the economy stabilizes.    
The significant workforce reduction in recent months is a stark contrast to the hiring blitz retailers went through earlier this year, experts said. At some point, likely during the holiday season, retailers could begin filling in those roles again. But just like how retailers struggled to fill roles then, retailers could find themselves in the same position in the coming months.
Eric Sydell, EVP of Innovation at Modern Hire said that laying off workers and then having to rehire can incur costs that retailers often don't consider, such as severance pay, searching for new talent and training new employees. Then there are costs that aren't easily quantifiable, including reduced productivity and the reputational damage after undergoing layoffs — the latter of which could deter the company from attracting top talent.  
"It's sort of a Hail Mary type of strategy where it doesn't really work in the long term," Sydell said. "Oftentimes, especially in the retail sector, if a company is going to go and do some layoffs right now when things are slow and interest rates are rising, they're not going to be in a great position later, in the year in the fall, when holiday buying starts to pick back up again."  
Craig Rowley, senior client partner at management consulting firm Korn Ferry, said that this round of layoffs will likely make it harder for retailers to operate their businesses. As layoffs and hiring freezes sweep through numerous industries — including tech, banking and real estate — discretionary spending is likely going to go down. 
"You have an unpredictable economy and an unpredictable customer," Rowley said. "The next year is not going to be a fun place to be for most leaders in all companies but particularly in retail."