With plans to open 14 new stores, Forever 21 plots a comeback strategy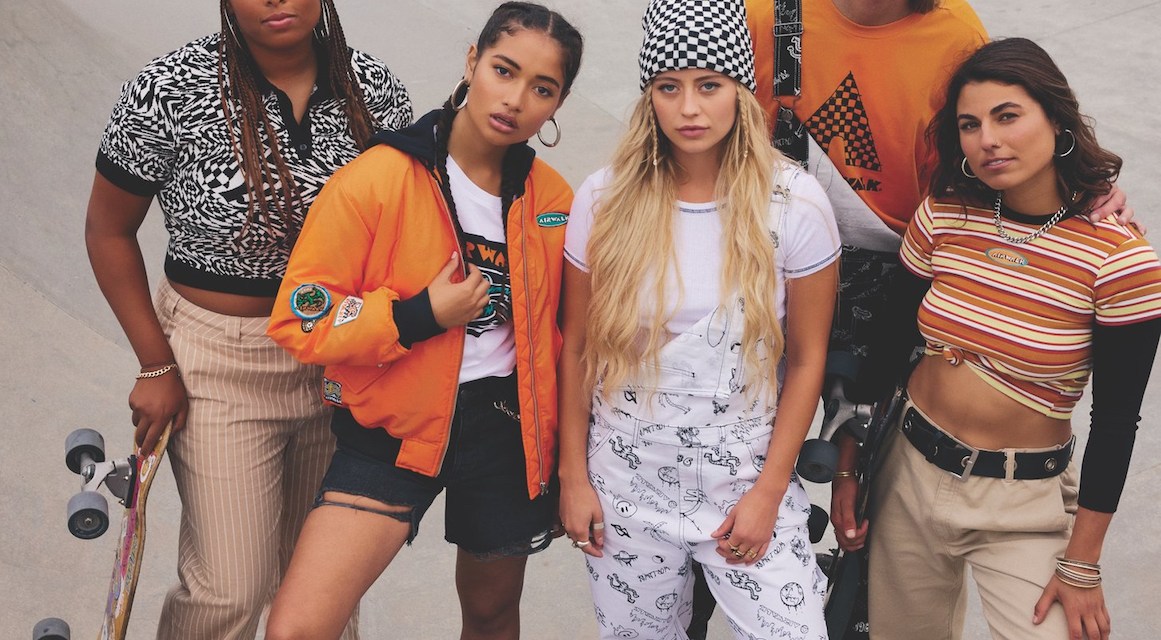 Forever 21
After filing for bankruptcy in 2019 and heavily leaning on e-commerce for the past few years, Forever 21 company is back in store expansion mode and planning a major comeback. 
This week, the company announced 14 new stores across the country. It began opening new locations in August, starting with Gran Plaza Outlets location in Calexico, California. The majority of the new stores will be located at outlets or outdoor malls, including the Las Vegas Premium Outlets North, Florida Keys Premium Outlets in Florida City, Florida. and The Outlet Shoppes at Atlanta in Woodstock, Georgia.
The move is the latest attempt by Forever 21 to reinvent itself after falling out of favor with some younger shoppers amid the rise of digital-first fast-fashion players. Following its bankruptcy filing in 2019, Forever 21 has shifted its focus to rebuilding its presence throughout the U.S., while turning to collaborations, influencers and a better-curated assortment to drum up excitement for its brand once again. Now, the company is once again betting on brick-and-mortar to compete with the likes of Shein, H&M and Zara.
In the announcement, Forever 2021 CEO Winnie Park said that "while our online business remains strong and a key component of our growth strategy, we love interacting with our consumers in-store."
Despite announcing plans to close nearly 200 stores at the start of 2020, the company currently has 572 freestanding locations globally — and will soon add another dozen.
Since February 2020, the brand has been partly owned by fashion group Authentic Brands, along with mall operators Simon Property Group and Brookfield Property Group. Since then, Forever 21 has also brought in new executives to lead the recovery efforts, including a new CEO. The brand appointed Park as its new CEO in January. Park came over from stationary retailer Paper Source, where she helped build out its e-commerce and subscriptions businesses. Park replaced the company's former chief executive Daniel Kulle, who resigned from the position in October 2021.
This year, Forever 21 has largely focused on brand collaborations to drive hype. In March the retailer launched a limited-edition collection with sportswear brand Fubu, followed by a Y2K-themed collection in partnership with designer Hervé Léger. This past summer, the retailer also released capsule collections with Hello Kitty and Barbie. Park has also emphasized the retailer's return to its Los Angeles roots via these collaborations. For example, Forever 21 has an ongoing apparel partnership with famed Los Angeles boutique Frederick's of Hollywood. 
As part of this shift, Forever 21 is refocusing its identity to attract young shoppers. The retailer's failure to attract Gen Z shoppers began during the late 2010s, and was solidified by its bankruptcy woes. According to a 2019 analysis by marketing and research firm YPulse, Forever 21 fell out of favor with Gen Z and millennials who began gravitating toward thrifting, resale and shopping sustainable brands. At the same time, the report showed that the fast rise of Shein coincided with the retailer's demise.
Between 2018 and 2019, Forever 21 saw the "steepest decline" in brand momentum among shoppers between ages 13 and 30, dropping by 13%, according to YPulse data. The report cited viral posts about lackluster designs and unappealing collaborations, such as the Forever 21 Cheetos collection, as primary reasons for Gen Z shoppers' disinterest in Forever 21.
Part of Forever 21's comeback strategy involves opening smaller, but better-curated stores — a stark contrast to the sprawling Forever 21 locations of the 2000s and 2010s. For example, the new Calexico store is located in an outdoor plaza, and features a minimalist exterior design and a single sales floor for womenswear and accessories. Another differentiator is these stores' locations, which target suburban shopping plazas and outlets, a departure for Forever 21, typically known for its multi-floor mall locations. The company also noted that each store's seasonal merchandise will reflect styles based on local shoppers' demand.
Forever 21 has already begun advertising the new set of stores, working with local influencers to showcase the new layouts and assortments. 
Overall, the brand has been heavily promoting its new and remodeled stores on Instagram and TikTok, where Forever 21 has accumulated millions of followers. For August's Gran Plaza Outlets opening, Forever 21 had Southern California-based makeup artist @yesseniawinehouse promote her shopping spree to her Spanish-speaking audience. Similarly, in late September the retailer had Chicago-based influencer @mayyserafim give followers a virtual tour of the second of 14 new stores, which opened in Aurora, Illinois.
Erin Schmidt, senior analyst at Coresight Research, said that with more competition than ever before, Forever 21's ability to compete with fast fashion players like Zara and Shein will depend on both its digital and physical presence. "Forever 21's competition is only becoming fiercer as Shein and Zara are both expanding their distribution center capabilities in the U.S," Schmidt said. In April, Shein opened a U.S. distribution center, with plans to open two more in the coming year. "Meanwhile, Zara has bought two distribution centers in the U.S. and is reportedly in conversations to buy others," Schmidt said.
The renewed physical retail direction also signals that unlike digital-only players like Shein, Forever 21's can't rely on e-commerce sales alone to drive growth. 
Andrew Duffy, co-founder and CEO of retail management platform SparkPlug, said Forever 21's bet on brick-and-mortar makes sense given that rent is still relatively low compared to pre-pandemic levels. According to Marcus & Millichap's most recent retail report on New York City, for example, commercial spaces are going for $57.95 per square foot. While that's an increase of 2.9% over 2021, the rate is still below 2019's price of $58.45 per square foot.
"As e-commerce is hitting some speed bumps, operators like Forever 21 are re-investing in the physical retail strategies that got them here," Duffy said. 
While new store designs will help attract new demographics, Schmidt said Forever 21's biggest obstacle is competing on trendy merchandise and speedy distribution. For example, Schmidt said that Zara continues to refresh its styles every two weeks with designs very similar to those seen on the runways. 
"In order to win back market share, we believe that Forever 21 will need to rebrand to create its own distinct identity and differentiate itself within the fast fashion market in order to appeal to its target customer," Schmidt said.