'Drove themselves into a brick wall': Forever 21 is hoping e-commerce will drive its turnaround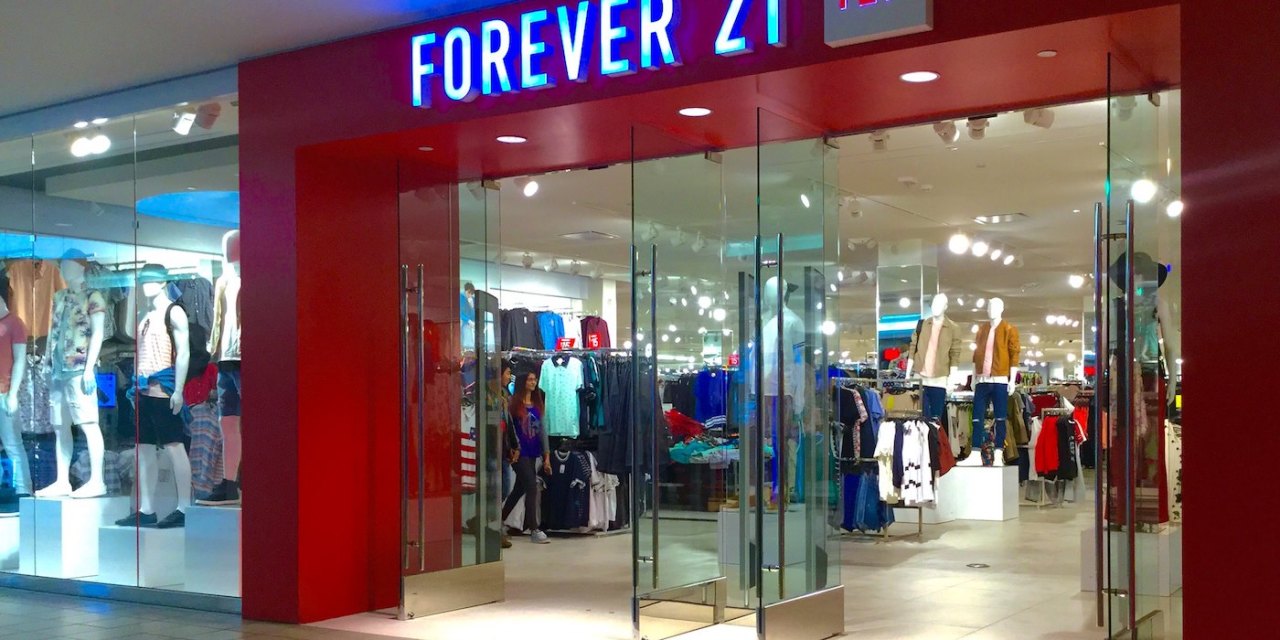 Nearly four months after filing for bankruptcy, Forever 21 is starting to lay out its turnaround strategy.
Earlier this week, the company said that it is relaunching its international online store, in partnership with software provider Global-e, in order to enable payment processing for more than 95 currencies and provide translations for checkout and returns pages.
Forever 21, which was brought down by opening too many stores that were too big, now sees e-commerce as key to its turnaround. President Alex Ok said in a press release that e-commerce accounts for 25% of Forever 21's sales, and "forms a large chunk of the profitable core of our operations and as part of our new global strategy." When Forever 21 filed for bankruptcy in September, the company said it would close as many as 178 U.S. stores.
Linda Chang, the company's executive vice president, also told Vogue Business this week that the company is looking to bring in some new executives, and recently hired a new interim chief operating officer and chief marketing officer. Also high on her priority list: rethinking the company's merchandising strategy, and releasing a clothing collection made of sustainable materials earlier this year. Chang also told Vogue Business that the company has renegotiated leases on a number of stores in the U.S., but did not give specifics. (Forever 21 did not respond to a request for comment).
While analysts and industry observers say that Forever 21's e-commerce operations could use a refresh, they maintain that the company's biggest problems remain the size of its stores, its cluttered layout, and a failure to respond to fashion trends as quickly as competitors.
"Forever 21 really drove themselves right into brick wall," said Mark Cohen, the director of retail studies at Columbia Business School. "They had this notion that, 'once we nail it, we can nail it everywhere.'"
In 2018, the company reported $3.3 billion in revenue, compared to $4.4 billion in 2016. Forever 21 said in its bankruptcy filing that it had 815 stores, with the average of its store being 40,000 square feet. However, its largest stores ran up to 100,000 square feet, just 40,000 square feet less than the size of an average Nordstorm store. That's because in 2009, Forever 21 won a bid to take over 15 spaces previously occupied by Mervyns, a department store chain that declared bankruptcy in 2008.
"They believed if we just take more space, we'll do more business," Cohen said.
However, Forever 21's growth was hampered by the rapid expansion of other international fast fashion chains like H&M and Zara in the U.S. Additionally, Forever 21 failed to make a big marketing push into sustainability, while H&M and Zara have both released more collections in recent years of clothing made from sustainable materials.
Chang also told Vogue Business that she believed that the company expanded internationally too quickly, and that "having to tailor our assortment for different countries created a lot of nuances that added up to a big puzzle problem for us." Going forward, Forever 21 is looking to focus on the U.S. and Latin American — notably, it is closing most of its stores in Asia as well as Europe, where H&M and Zara have a strong presence.
While Chang said that e-commerce will be a big focus for Forever 21 going forward, the company hasn't given any indication yet as to how it plans to revamp its website. Right now, Forever 21's site is primarily advertising last chance sales in order to clear inventory from the sales that it's closing. Meanwhile, competitor H&M, which has started to strike more deals with influencers and celebrities in order to appeal to Gen Z, is advertising a merchandise drop with musician Billie Eilish.
Chang also gave little indication as to how the company plans to revamp its clothing assortment, only that it does hope to release a clothing collection with a sustainable theme later this year. Jessica Ramirez, a retail research analyst for Jane Hali & Associates, said that she will be looking at what type of merchandising executives Forever 21 brings in as it starts to iron out its turnaround strategy.
"When you are doing a turnaround, you need expert merchandisers," said Ramirez. "People have gotten really excited about Bed Bath & Beyond because they have a guy from Target [Mark Tritton] and he is a master of merchandising."
"They have some great ideas, I  think it's just the way you execute them and how long it takes turn that around," added Ramirez. "Usually you look at about a year turnaround, at the least."
Photo by Mike Mozart on Flickr