Earnings
// September 14, 2022 ■ 3 min read
Zara parent Inditex continues to up inventory, betting on high demand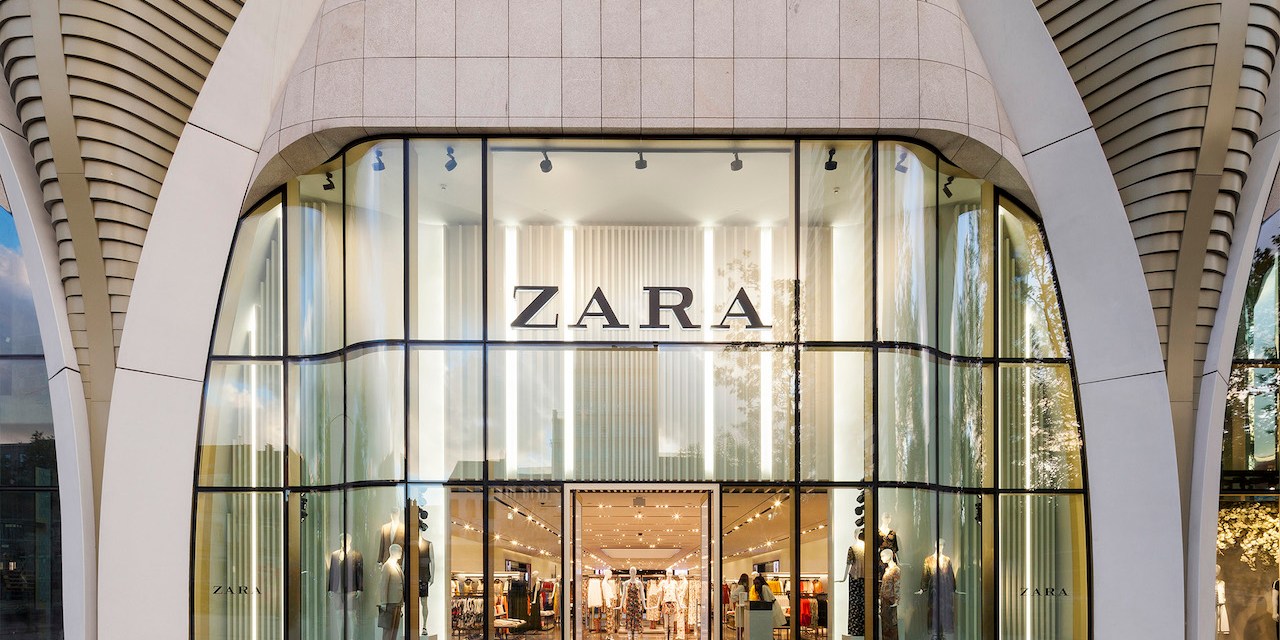 Inditex
As other retailers pull back on merchandise, Spain-based Zara owner Inditex is stockpiling inventory after experiencing strong demand during the first half of the fiscal year. 
In the first half of 2022, Inditex's sales reached $14.8 billion, a 24.5% increase over last year, the company reported on Wednesday. Meanwhile, net income jumped 41% to $1.8 billion year-over-year, thanks to a strong dollar against the euro and the retailer's robust U.S. sales.
"The U.S. is already our second-biggest market, and we see big growth opportunities in that market," Inditex CEO Oscar Garcia Maceiras said on the earnings call. This week, Inditex founder Amancio Ortega announced plans to purchase $905 million worth of warehouses in the U.S., which are currently being rented to Amazon and FedEx. As a result of this bullish outlook, the company increased its inventory by 43% in the first half of 2022, as it anticipates even higher demand toward the end of the year, according to Inditex's earnings report.
Basics like underwear and t-shirts, which Inditex sources from Asia, accounted for a big chunk of the inventory stockpile. At the same time, Zara's assortment has been focused on building out higher-priced collections, especially going into fall, emphasizing formalwear-like dresses and suits. This fall, the retailer is releasing two bespoke collections, with American designer Narciso Rodriguez and model and Zara ambassador Kate Moss.
"The Autumn/Winter inventory is considered to be of high quality and is consistent with the strong sales trends in previous quarters and the sales performance going into the second half of 2022," Inditex CFO Ignacio Fernández said on the call. 
Inditex described other supply chain investments as a "long haul" plan. The company said it expects to face continued headwinds in manufacturing at its Asian plants.
Over the past two years, the company has built out a system to enable in-store fulfillment, using its 7,000 Zara locations to complete local orders. Inditex has also implemented what it refers to as "proximity" material sourcing and production hubs close to Europe, such as Morocco and Turkey. This move has helped Zara manufacture and ship its seasonal merchandise within weeks.
The company is also in expansion mode when it comes to its physical footprint. Inditex opened new stores in 24 markets during the first half of 2022.
Gaurav Joshi, managing director at global management consulting firm AArete, said Zara's latest supply chain investments will help it better manage its omnichannel fulfillment.
"By continuing to prepare for this demand surge coming over the holiday season, Zara will be able to ramp up stock steadily, ship out products faster, and avoid stock outs in the distribution centers serving the large metro areas," Joshi explained. 
While big-box retailers like Walmart and Target face excess inventory, Joshi said fast fashion doesn't have the same hurdles in moving products. "For one, most fast-fashion retailers have the ability to drop overall operating costs year on year," he said. What's more, this type of trendy apparel is priced to move quickly among millennials and Gen Z customers, along with customers trading down brands due to inflation, Joshi added.