How startups are letting followers dictate brand decisions: 'They're an extension of the team'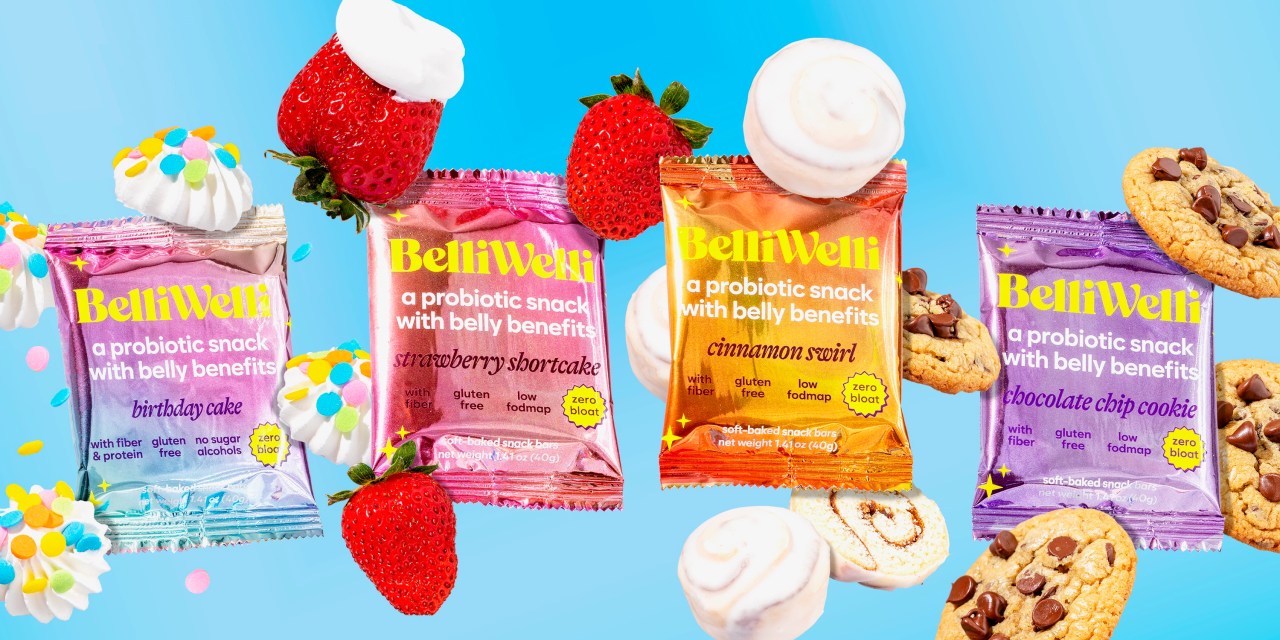 BelliWelli
To Nectar Hard Seltzer, its network of 1.6 million followers is essentially part of its product development team.
Many of the company's new flavors come from people who submitted their ideas and opinions via text or Discord. The company, which offers seltzers with Asian flavors, is even in the process of developing a new variety pack in which all four flavors were chosen by their customers. Other brands like snack brand BelliWelli are tapping their community to get feedback on packaging, while furniture brand Sabai utilizes Instagram stories to develop new products.   
"It just removes the guesswork," said Jeremy Kim, co-founder and CEO of Nectar.
Much like Nectar, more startups are passing crucial brand-building decisions on to shoppers, such as product development, distribution and marketing. While it's not unusual for brands to gather feedback from regular people, the in-house team traditionally has the final say. But startups are learning that getting their followers involved is effective for community-building and makes it easier to make brand decisions.
"In many ways, they're an extension of the team," said Ali Fazal, vp of marketing at Grin. "It's really easy to like sit in a boardroom and try and make decisions based on data. And that gives you some quantitative insights… but there also is a big qualitative piece that can impact that."
For Nectar, obtaining feedback from shoppers has allowed the brand to scale more effectively. Apart from flavors, fans can also vote on which cities they want Nectar to launch in. For example, when the brand asked its Texas shoppers where they typically shop for groceries, an overwhelming majority said H-E-B. The company ended up garnering a crowd of over 2,500 people and sold 9,000 12-packs in three days when it launched at H-E-B in three Texas cities this year.
Whenever the company sends out surveys, Nectar typically gets anywhere from 400 to as many as 1,000 responses. When it was planning to launch a new flavor, Nectar initially started by gathering flavor suggestions from followers, and it narrowed down the top 10 most popular suggestions. Nectar will then ask followers again to vote on which flavor they want Nectar to launch next out of the top 10 options.
"If someone's going to take the time to fill out a survey or give up their phone number to help us, that's a valuable customer," Kim said. By responding to Nectar's survey, a select number of respondents can get a chance to win a random prize, like stickers and drinking glasses, among others.
Much like Nectar, Sabai also consulted its followers before launching its first line of products. Sabai previously told Modern Retail that it used Instagram Stories' poll capabilities to ask people about product features like leg styles and fabrics, which helped the company minimize early production errors. Sparkling cocktail brand Spritz Society also reached out to its followers for feedback on flavor and package design — a decision that helped the brand generate hype and hit six figures in revenue within the first 24 hours of its launch.
Kimberley Ring Allen, founder of Ring Communications and adjunct professor at Suffolk University, said in this startup environment, it is hard to keep shoppers loyal when there's no shortage of competitors in the market. By asking shoppers for their opinions on packaging or what product to launch, Allen said brands are making people feel like they are a part of the process.
"This is a step towards trying to build loyal followers and trying to keep loyal followers," Allen said. "It's an effort to make people feel heard, but also making sure that you're making business decisions that appeal to the consumer versus what you just think would appeal to the consumer."
Grin's Fazal said that there are still inherent risks when using any sort of qualitative feedback. He added that survey respondents still represent a small portion of a brand's overall customer base. In some instances, qualitative data can also be hard to organize.
"Using purely audience feedback to make a decision can often lead you down the wrong path as well," Fazal said. "The type of people that are likely to engage with a survey or discord or a type form that you've put out there that probably only accounts for a narrow portion of what your overall market is."
Still, startup founders said that getting their audience's perspective allows them to avoid mistakes based on their own personal assumptions.
For example, Nectar said that it initially expected the passionfruit orange guava flavor to only be popular in Hawaii, but it turns out it was scoring high for respondents in Washington, California and New Jersey, among other states. BelliWelli founder Katie Wilson said that when the brand gave shoppers four different packaging layout options, most people chose the option she least expected.
"Part of the problem is that you just get you get so immersed in your own brand. I recognize that sometimes I lose clarity," Wilson said. "I learned this every single time that just because you think it's the best idea and you're the founder so you should know, you really don't most of the time."