DTC Briefing: How Nectar Hard Seltzer is rallying community members online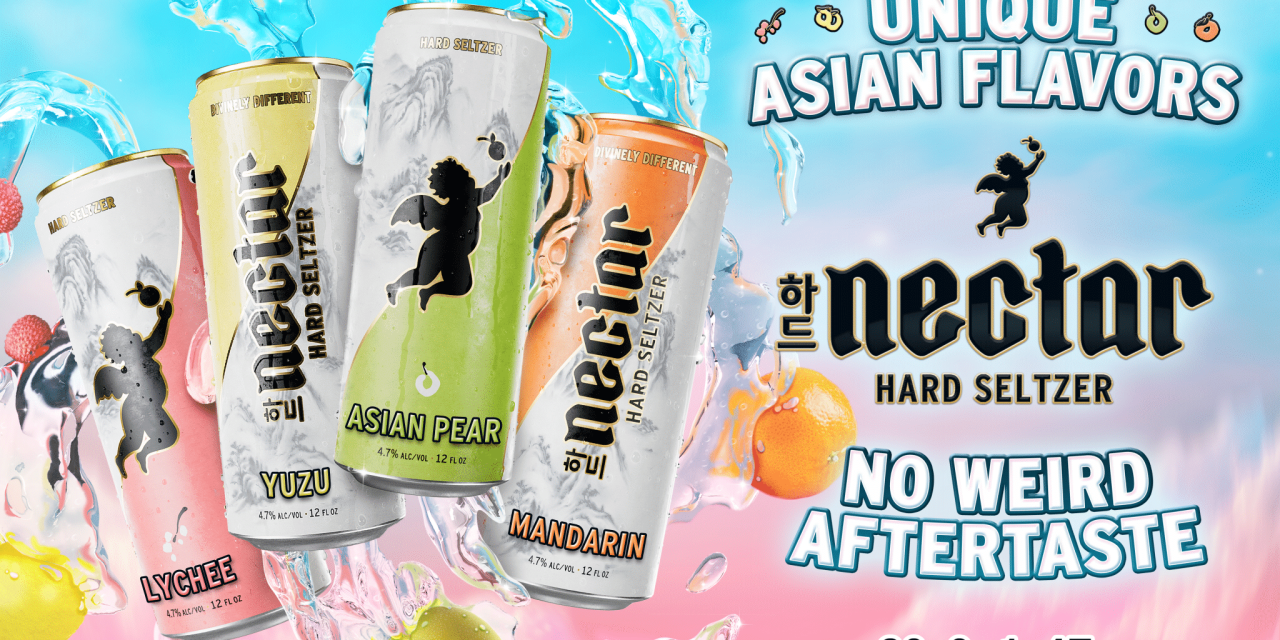 Nectar Hard Seltzer
This is the latest installment of the DTC Briefing, a weekly Modern Retail+ column about the biggest challenges and trends facing the volatile direct-to-consumer startup world. More from the series →
In front of H-E-B stores in Dallas, Houston and Austin, a long line of fans queued up to be among the first to add Nectar Hard Seltzer into their carts during the brand's grocery pop-ups.
By posting about the launches on Nectar's social channels, the alcoholic beverage brand was able to garner a crowd of over 2,500 people and sold 9,000 12-packs in three days. Armed with a network of 1.5 million online followers, Nectar frequently holds these grocery pop-ups to prove its demand to wholesalers. Nectar has a multichannel approach to connecting with people beyond a transactional level, including through Discord, SMS, social media and podcasts. 
While Nectar's community-building approach is unique, other direct-to-consumer startups are grappling with similar issues right now. As more brands that were previously direct-to-consumer are expanding into wholesale, they are trying to rally their most loyal followers to stay on the shelves of Kroger or Target, and prove that fans are clamoring for their products. Asian sauce brand Omsom, for example created an Instagram series when it launched in Whole Foods nationally, explaining to its followers how big of a deal it was to get into Whole Foods, and how they needed customers' help to stay on shelves. Other brands have resorted to using digital vouchers to give people an easy way to sample their products in store for free or at a discount.
The alcoholic beverage category is a tough industry to crack with, beverage giants like Constellation Brands' Corona and Topo Chico even launching their own take on hard seltzers. This level of competition in the industry is what led Nectar in particular to ramp up its community-building efforts.
"The product has to move off the shelf," said Jeremy Kim, co-founder and CEO of Nectar. "It could be God's tears and if it doesn't sell, then that does nothing."
Founded in 2020, after the company saw the demand for hard seltzers, Nectar sought to bring Asian flavors to the category. Apart from the flavors — including Asian pear, yuzu, lychee and mandarin — one of Nectar's selling points is that it doesn't have the artificial aftertaste found in other hard seltzers. The company generated $2.45 million in revenue in 2022, up from $812,000 back in 2021.
At the moment, the company is available in 1,800 stores — such as H-E-B, Safeway, 7-Eleven and Foodland — in six states. Nectar sells a 12-pack variety box and single flavor six packs. It also just launched a new POG (passionfruit orange guava) flavor, which was chosen by its customers, and plans to launch two more flavors this year.
The company initially had a self-distribution license when it first started and went door to door to hundreds of stores, which all turned Nectar down. It wasn't until the company went viral on TikTok that Nectar started to do "product drops" to let their followers know which location the drops will be in. Eventually, the company was able to convince more liquor stores to have their products after seeing the amount of fans that show up to product drops.
Kim, whose background is in the music industry, said he and the founders wanted to market Nectar the same way artists would have tours and promotional campaigns to get people's attention. One channel the brand has leveraged is the Under The Influence podcast it created, which has over 700,000 followers on TikTok, 11 million views on YouTube in the last two weeks and over 200,000 followers on Instagram. The podcast is hosted by four Asian creators, including Kim, who talk about topics like relationships, Asian-American experiences and "all your intrusive thoughts." The hosts also drink Nectar Hard Seltzers when they film the podcasts. 
"We saw all these Asian creators that weren't getting mainstream attention even though Asians were suddenly becoming cool," Kim said about how Nectar came up with the concept of the podcast. He added that K-pop bands like BTS and movies like Marvel's Shang-Chi that were getting the hype represented "the highest pinnacle of Asian depictions. That's Asian excellence in its highest form in media. Whereas me and my friends, we're very rough around the edges."
The company also encourages fans to text Nectar through its phone number. Nectar receives hundreds of messages per day and Kim said that he himself frequently responds to some of the texts. The high number of texts from Texas fans allowed Nectar to identify the state as a market to expand into.
Apart from text messages, Nectar also has a Discord chatroom to interact with fans. Nectar has about 2,800 members in the chatroom. Fans would use Discord to talk about a range of topics from podcast episodes to flavor requests. 
For many younger brands, establishing a community to rally around the brand is crucial because it helps cuts marketing costs, said Calla Murphy, vp of digital strategy and integrated marketing at Belardi Wong. Having a strong online community also helps brands stand out from the competition and attract retail partners. Startups like food media site Food52 and condiment brand Fly By Jing had even developed corporate roles dedicated to community building.  
She added that startups have a leg up when it comes to connecting with niche online communities because it's often harder for larger brands to do so. "Consumers can sniff out which brands are authentic," she said. "Having an authentic brand voice [and] sticking true to that, I think is a huge piece of what Nectar clearly does."
Kim said that the brand's online presence has helped the company avoid spending heavily on marketing. He said that the company has not had paid ads and had 400 million unpaid organic views last year. 
"A lot of brands will raise money and they have to dump 60%-70% back into marketing," Kim said. "Our margin is actually stronger."
For the rest of the year, Nectar plans to further expand its reach in retail. Kim said Nectar is looking for more distribution partners as well as other markets to enter.
"I have a lot of Asian founder friends that have CPG companies," he said. "What's really interesting is a lot of these brands are getting nationwide deals from Target and Whole Foods. What that is signaling to me is that Asian flavor is taking over the American store shelf."
What I'm reading
Athleisure brand Fabletics opened its first on-campus location at the University of Southern California.
Solo Brands is adding another DTC brand to its portfolio. The company has acquired indoor fire products brand TerraFlame for an undisclosed sum.
Fashion brand Scotch & Soda has shuttered a number of stores in the U.S. just months after being acquired by brand management company Bluestar Alliance.
What we've covered
What brands need to know about the latest AI announcements from Meta and Google.
An explainer on what is composable commerce, and why more tech vendors are trying to get e-commerce brands to adopt a composable approach.
Hive Brands launched in 2020 as a sustainable online grocery store. Now, it is pivoting away from being a marketplace, and instead is trying to be a "DTC brand accelerator" by managing certain marketing efforts for startups. It's the latest example of the marketplace model falling out of favor among startups.