How 3 beverage brands devised their product line strategies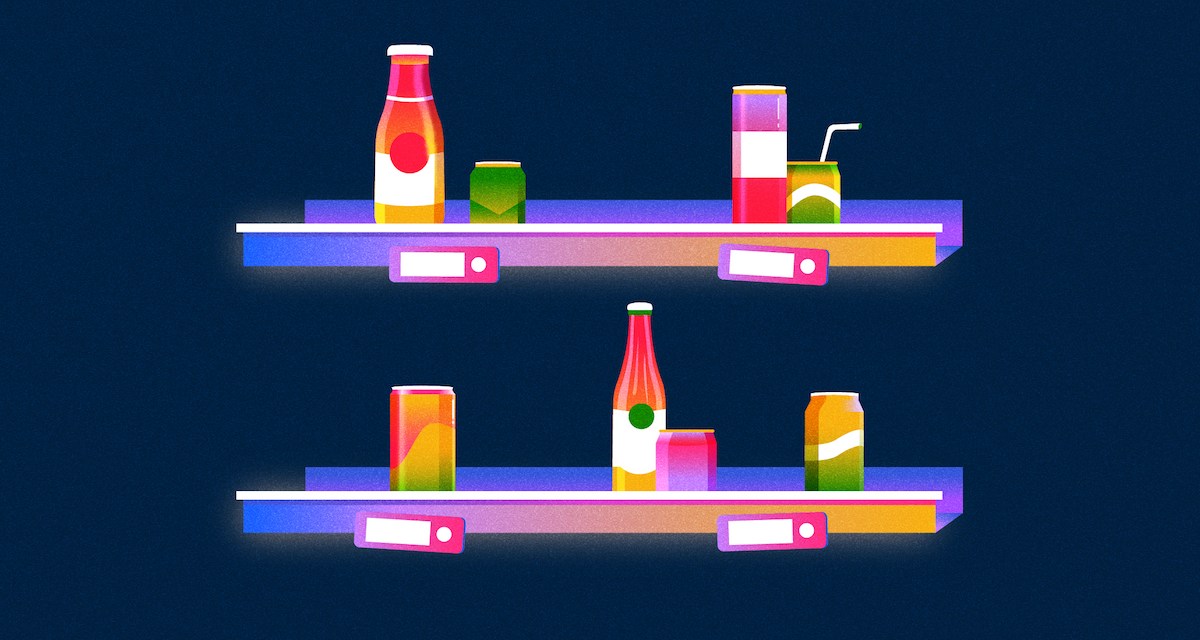 Ivy Liu
One of the most important decisions a young startup makes early on is how many products to launch with.
Launch with too few products, and a brand could get lost among a sea of competitors. But launch with too many SKUs, and it risks overextending its resources and burning cash before generating substantial sales. There is no clear-cut answer, and often the advice given varies depending upon what category a brand operates in.
In the beverage category, for example, brands are often advised to launch with three SKUs to make a substantial splash, according to flavored water brand Ruby founder Noah Wunsch. The thinking with this approach is that retailers and customers will have various flavor preferences that the brand should try to meet. "From a merchandising perspective you need those SKUs on shelf to make sure that your brand block is able to stand out," Wunsch said.
In order to get a better sense of how brands grapple with this crucial decision, Modern Retail spoke with other beverage brand founders about how many products they decided to launch with.
Launching with a full product array
For non-alcoholic beverage brand Gruvi, the company took a chance by launching with full wine and beer lines from the get go.
In 2019, the company launched with three products: a bottled prosecco and two canned NA beers, an IPA and a Berliner Weiss specifically. Six months later, Gruvi added a stout and a lager to its lineup of beers, followed by bubbly rosé.
"The hypothesis was that the NA category would all be merchandised together, so we'd have a prominent presence," said Gruvi's co-founder, Niki Sawni. While that's starting to happen in some retailers, most bottle shops still stock Gruvi in their respective beer and wine sections. This pushed Gruvi to focus on targeting DTC customers interested in different beers and wines. "This gets you more bang for your buck when it comes to ad spend," he said.
Another benefit is the ability to present buyers with different products that can best cater to the retailer's customer base. "Starting out with more products also allows you to run multiple promos at a retailer to drive sales," Sawni siad.
Still, Sawni said, "if you come out the gate with a portfolio of multiple lines, the whole lineup's quality has to be solid." This meant taking a couple of years to develop the products. The undertaking of debuting with a number of product lines also meant carefully planning for production that could scale as the brand grew — which required Gruvi to cultivate relationships with NA producers. "We had to invest in de-alcoholization R&D because no one place makes wine and beer," Sawni said.
Launching with just one line
On the other side of the equation is canned coffee brand Pop & Bottle, which chose to launch with one product line. When Pop & Bottle debuted in 2014, it was entering a less crowded RTD space and chose to keep its refrigerated latte line simple for the first few years.
"We didn't launch with a hero SKU, but we did stick with one product line — which had three flavors of almond milk latte," Pop & Bottle co-founder Jash Mehta said. By starting with a smaller assortment, the company was able to slowly expand to stay current with customers' tastes and trends. The company eventually added an oat milk latte line, and now offers seven SKUs across its refrigerated and shelf-stable lines. In 2022, Pop & Bottle launched its third line, three varieties of cold brew concentrates for at-home drinking.
Mehta said over the nine years of operation, the company chose to expand products based on customers' tastes and velocity. This can be hard to track outside of the direct-to-consumer and Amazon channel, but Mehta said that simple, organic ingredients remain the brand's north star for R&D.
Between 2014 and 2019, Pop & Bottle grew 1,000%, as demand for on-the-go coffees grew, and the company tripled its sales in the last two years. Pop & Bottle is currently sold nationwide at 14,000 stores, and is set to hit 16,000 doors by the end of the year.
Realistically, Mehta said, it would have been "nearly impossible" for the company to come out with all of its current product lines at the start. Not only would it have required more capital and employees, but also investing in a bigger supply chain capacity. "One SKU felt too low in RTD coffee and there is a risk of getting lost in the shuffle," she said, because a lot of people like popular latte flavors like vanilla and mocha. "Three flavors gave us a brand block on the shelf."
Launching with only one hero product
When hibiscus water brand Ruby launched in 2021, it decided to launch with a single SKU: a glass bottle of still, unsweetened hibiscus water. For the company, the idea was to focus prominently on the hibiscus flavor and highlight the plant's benefits, which include antioxidants and electrolytes. In the launch phase, the company also offered a lightly sweetened version of the water.
"In launching with a single SKU, it gave us open space to consider what flavor profiles or additional lines might be most beneficial for our business and have product market fit," Ruby's Wunsch told Modern Retail. Indeed, Ruby went on to launch five additional flavors based on customer feedback.
Having one SKU also made it simpler to build "an aggressive field marketing plan," he said, which created a feedback loop with customers about what they wanted. "Had we launched with three or five SKUs it may have created more biases, which would have slowed down our R&D process," Wunsch said. Indeed,
He went on to say that one of the benefits of working with hibiscus is that "it's a global ingredient and therefore the price isn't prohibitive from a COGs perspective." This allowed the company to build on the original recipe by going in different directions, "because we've always had a healthy gross profit margin to play with," Wunsch said. The result was the launch of a line of canned sparkling water flavors last year, which was created using a blend of data points that helped Ruby decide on SKUs and line extensions.
And as it turned out, Wunsch's original concept of a still water didn't necessarily align with taste testers. "After six months of hearing plenty of consumers say they want bubbles, we moved quickly to push out our sparkling Ruby, and the velocity story spoke for itself," he said.
Keeping customers in mind
Pop & Bottle's Mehta said there are many factors that go into launching a new product line, and they're not always about offering the latest trendy flavor or ingredient. "It's about what the customer is gravitating toward, and then also what retailers want," she said. "The RTD coffee space isn't necessarily growing, so you have to earn your right to be on the shelf."
Once a brand has been operating for years, it's easier to look back at the launch R&D strategy with a clearer vision.
In retrospect, Ruby's Wunsch said, the succession of Ruby's SKU expansion felt like the right move — as it prioritized giving customers space to taste and respond to one product, rather than bombarding them with a bunch of recipes and flavors. "If I had to do this over again, I would probably come to the space with an open mind, and more ready and willing to hear the truth about my product."
"There are so many things you don't know when you're launching a product," he said. "I would love to be able to say that this was all part of a bigger master plan, but honestly one of the things I'm most proud of has been our ability to very quickly react to consumer feedback."