DTC Briefing: Plant care brand Arber is building a business around big-box stores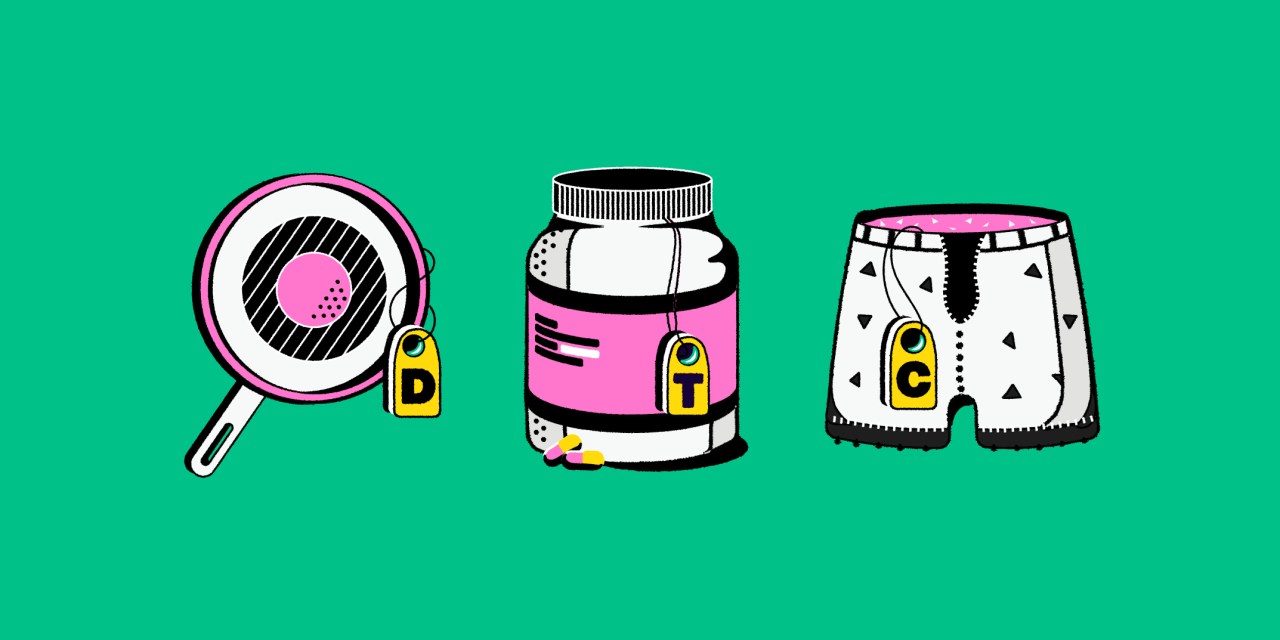 Illustration by Ivy Liu
This is the latest installment of the DTC Briefing, a weekly Modern Retail+ column about the biggest challenges and trends facing the volatile direct-to-consumer startup world. More from the series →
This is the latest installment of the DTC Briefing, a weekly Modern Retail column about the biggest challenges and trends facing the volatile direct-to-consumer startup world. To receive it in your inbox every week, sign up here.
Increasingly, emerging CPG brands are shifting focus away from the DTC model.
Previously, direct-to-consumer business models became popular when online brands like Warby Parker and Bonobos received hundreds of millions of dollars in funding. As a result, the DTC model kept getting applied to more and more product categories that didn't always make sense, such as low-margin food and difficult-to-ship beverages. Now, founders are increasingly asking themselves if their products make sense to launch as a DTC-only brand.
One such company is plant care brand Arber, which launched in spring of 2021 and now sells its products through big-box retailers like Target and Walmart as well as garden centers. Arber has raised $3.5 million to date, with plans to raise more to support upcoming retail rollouts and an Amazon launch in February.  This strategy, according to Arber founder and CEO Vanessa Dawson, has led to Arber's current revenue split being 90% from wholesale and 10% from its DTC website. As it grows its footprint, Dawson said Arber still expects the bulk of its revenue to come from wholesale, while its DTC site will be used for exclusive items and customer education. 
Arber currently sells liquid concentrates of chemical-free plant food, insecticide, fungicide and bio protectant — with plans to add soil food in the coming months. Dawson told me that she made the decision to secure retail partnerships before launching DTC. This was at the height of the pandemic, when many direct-to-consumer brands were struggling to grow amid myriad challenges like supply chain issues and rising advertising costs.
But Arber also decided to prioritize wholesale because the majority of garden and lawn products are still purchased in brick-and-mortar stores. Another driving factor was one that the majority of e-commerce brands face today: the rising costs of customer acquisition thanks to expensive digital ads. 
"We decided to launch in retail right out of the gate, and have been growing 100% year-over-year," Dawson said.
But scaling up to support big-box retailers takes time. Arber launched its DTC website in spring 2021, and secured distribution deals with Grove Collaborative and The Sill by that summer. Around that same time, Dawson also applied for and set up a formal product review meeting with Walmart's garden center buyers to convince buyers on carrying Walmart a year ahead of time. After extensive ingredient and package reviews, the brand was able to launch in Walmart in the summer of 2022.
In order to effectively compete with decades-old legacy brands like Scotts and Bonide on retail shelves, packaging has been a big focus. "It's a struggle for a DTC-only brand in this category to break through the noise," Dawson said. "You have about 12 seconds to grab someone's attention on a shelf, so we have to make sure the messaging is there through packaging and message."
Arber's bright, minimalist packaging touts the fact that its all-natural ingredients are safe to use, even by kids and pregnant women. Arber's packaging also prominently highlights its formula, which uses microbes that activate plants' natural immune systems to prevent disease and boost their growth.
The brand is currently available at over 2,900 Walmart locations, with more doors being added weekly. "[Walmart cares] about innovating in this category," said Dawson. This month, Arber rolled out in over 1,700 Target stores and on Target.com. Dawson said Arber was sought out by Target's new garden center buyer, who was interested in learning more about Arber's formulation. With that, a formal product review followed to ensure Arber met Target's standards of merchant packaging and formulation.
"From a brand perspective, Target feels really aligned with us," Dawson said, noting that the retailer's customers differ a little from Walmart's mass-market shopper. "It's also an opportunity to talk to indoor gardeners, and see what resonates with them."
Despite the limited resources of a CPG startup, Dawson said the biggest shelf advantage Arber has is the ability to stand out on a shelf through innovation and design. "The buyers are loving the uniqueness of our effective formulations and active compounds," she said.
But with every new retail chain entrance comes new requests and challenges, said Dawson. "Line reviews happen a year before launch, so we're already in talks with the retailers we're launching in 2024," she said. "For Target, we created a new bottle size that's different from Walmart, so there are hurdles around the production and supply chain." 
Despite the major investments that go into entering retailers under the plant care category, Dawson said being digitally-native is still a big differentiator to buyers. "It's important to maintain a DTC presence for communicating aesthetic, product education and messaging," she said, adding that the website also offers exclusive products, like discounted bundles and themed kits as well as content. Arber's website features a blog of resources and tips on how to care for everything greenery, from small indoor plants to backyard greenspaces. "We're going to work toward getting DTC, including Amazon, up to 20% of our business," Dawson said.
This year, about 70% of Arber's advertising budget will go to in-store marketing, while 30% will be allotted to digital marketing spend like influencer marketing and working with creators on content. "We also hired a new vp of marketing with a big background in retail marketing," Dawson said. 
Arber's approach to DTC is indicative of how more brand founders are realizing that they can't realistically rely on all sales to come from their DTC channel. It's why some CPG brands, like beverage makers Liquid Death and Juneshine, have moved away from using their websites purely as sales vehicles, and more so as hubs for marketing tools like content and branded merchandise. On the other hand, this approach also brings new challenges, including the need to juggle a number of major wholesale accounts in order to maintain growth.
Bryan Gildenberg, retail consultant and CEO of Confluencer Commerce, said Arber's year-one model is similar to earlier retail-first brands that emphasized aesthetic and organic ingredients. "We saw this with brands like Method and Mrs Meyers, which brought a fresher design to a stale category," Gildenberg said.
Historically, he said, Target has been a leading retailer most interested in developing these types of startup brands. "Target is always looking for brands that can make their shelf look different than everybody else's, so they're constantly on the lookout for emerging brands." 
Another big advantage that a digitally-native brand has when pegging its early growth to big retailers is the positive margins. "These innovators tend to take away market share from their commodified counterparts," Gildenberg said.
But the trick is to maintain category momentum while hitting more stores — and often that involves continuous investments in new products or exclusives. 
Arber is currently developing an additional 12 products that will be announced for the 2024 season. Dawson said there are also a few additional deals with retailers set to be unveiled in the coming year. "We're also looking to double our turns with Walmart and hit aggressive goals with Target this year," she said. 
What I'm reading
The rise of so-called "Shoppy shops" is the latest trend among digitally-native food and beverage brands trying to gain brand recognition offline. These kitschy stores, as

Grubstreet pointed out

, carry Instagram-friendly brands like

Omsom

sauces and

Graza

olive oil.

Tinned seafood brand

Fishwife

has struck its first national retail deal.

Adage

spoke to CEO Becca Millstein about the brand's Whole Foods launch and growth trajectory. 

Less than two months after filing for bankruptcy, direct-to-consumer wine club

Winc

got acquired by spirits startup

Amass

.

As The Information

reported, Amass will utilize Winc's data-driven approach to selling alcohol. 
What we've covered 
Facing crackdowns by the Federal Trade Commission, online brands are getting more cautious about subscription plan designs.

Modern Retail spoke

to executives from

Outlines

and

NutraClick

about why they're making it easier for customers to modify or cancel subscriptions.  

Meta's Advantage+ shopping shopping campaigns rollout is being welcomed by a number of advertisers and e-commerce brands. Agencies and brands like menswear startup

True Classic  

broke down

how they're applying the automated ad product to their advertising campaigns. 

Online brands continue to struggle with excess inventory. Some, like

Ursa Major

and

Carleen

, are resorting to letting their customers in on the secret via

deep discounts

on overproduced SKUs.