Fashion and beauty brands turn to 'we made too much' sales to offload inventory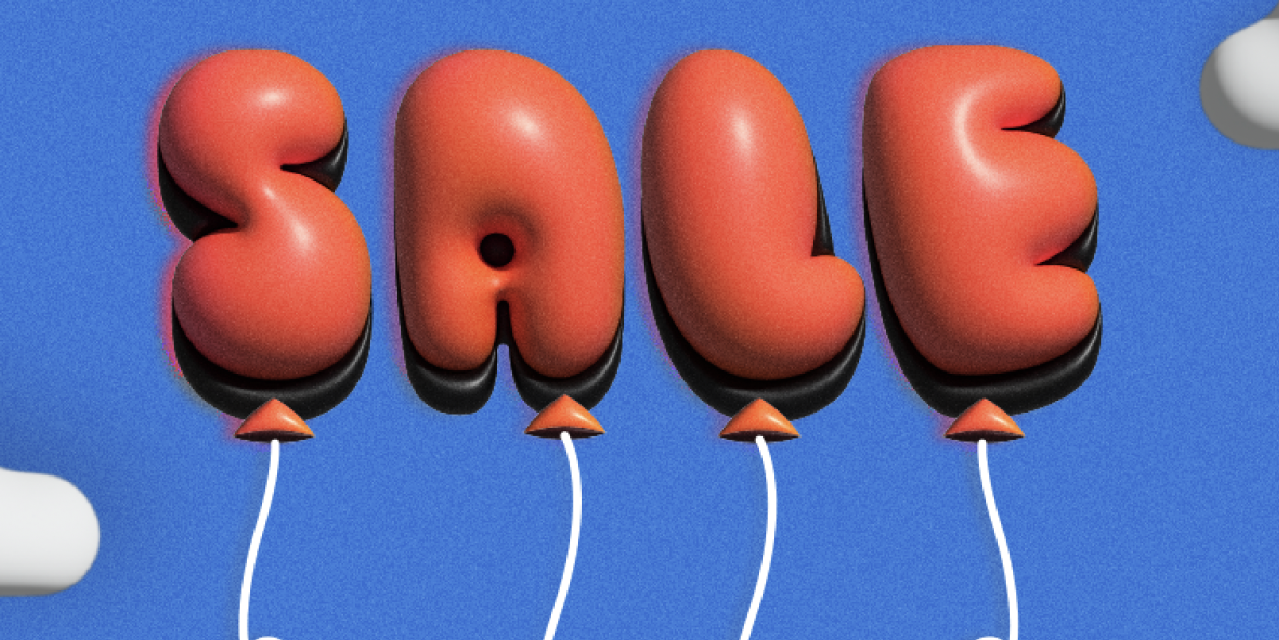 Sales and steep discounts are lasting well into January as more brands look to offload excess inventory.
Often, these discounts are being marketed as a "flash" promotion or as a "we made too much" sale. Some of these sales tactics have been embraced by brands for years. Lululemon — which continues to post strong sales — has had a "we made too much" section for years, and currently is offering up to half off on bestselling items in a wide range of sizes and colors.

But this January, the tactic is being adopted by more brands looking to offload more products than usual. These sales come as the retail industry as a whole continues to grapple with excess inventory issues caused by responding too optimistically to the e-commerce boom of the pandemic. Clean skincare brand Ursa Major, for instance, is offering up to 40% off on "extras" like cleansers and serums. Shoe brand Hopp Studio is running a similar end-of-season warehouse sale on discontinued or tried-on pairs. While sales are a tried-and-true strategy to convert customers and move product, it's also indicative of the inventory issues that plague even upstart brands that rarely offer discounts.
Kelsy Parkhouse, founder of Los Angeles-based womenswear brand Carleen told Modern Retail that as a company using small-scale production, periodic sales help convert on-the-fence customers looking for a discount.
"We're in the same position as a lot of small businesses, in which we made production decisions based on the booming e-commerce wave that's now slowed down," Parkerhouse said.
While Carleen doesn't have the level of excess inventory of major brands like Lululemon or Gap, Parkhouse said time-sensitive sales are an important tactic on the website for offloading older items. The company adopted a drop model last year, which relies on consistent product refreshes and helps stagger out manufacturing runs. This month, Carleen is running a series of 24-hour flash sales on select winter pieces — ones the company produced too many of and plans to retire – to make way for the next collection. 
Having 'flash sale' on social media posts and email subject lines is also generating more clicks and traffic spikes compared to other email campaigns. For example, Parkerhouse said this month's flash sale emails generated a 40% open rate and 5.5% click rate. This is a jump from last month, when Carleen's gift guide emails had 39% open and 1.6% click rate.
"It's a way of saying 'here's your chance to purchase this item before it's gone forever,'" Parkhouse explained. "Product specific sales create a sense of urgency, and are often more effective than generic site-wide promotions." 
Apparel brands, in particular, continue to sit on massive inventory that were inaccurately forecasted. Jane Hali & Associates analyst Jessica Ramirez said that Lululemon's ongoing sale is a big testament to these problems. 
"Lululemon's 'we made too much' selection typically consists of seasonal styles or less popular colors," Ramirez said. However, the company's website is currently selling dozens of women's styles under the section – ranging from leggings, sports bras and tanks. "Despite their strong earnings recently, we've noted they have too much inventory," Ramirez added.
She went on to say that packaging a sale under the guise of having too much of one product is a clever and easy way to get rid of unsold merchandise without having a big to-do about it. "They don't don't have to tie it to annual sales, and it helps increase basket sizes," Ramirez said.
Mehmet Altug, associate professor of information systems and operations management at George Mason University's School of Business, said "the trend will likely continue this year due to relatively higher inflation and customers' price-conscious shopping habits."
However, Altug warns that constantly promoting deep discounts could end up devaluing the brand and create new expectations from shoppers. "These kinds of discounts will definitely make customers more likely 'wait' to make a purchase," he said. "That means the retailers will have to provide more discounts which will likely have a negative impact on their profits."
In general, Altug said, offloading excess inventory at low prices can lead to a vicious cycle where customers will not pay the full price.
This is also why retailers face a balancing act when touting the need to sell off large quantities of unsold merchandise.
For Carleen's Parkhouse, that means being strategic on how to position excess products to shoppers looking out for deals.
"Sales are part of doing business, but at the same time I'm trying to keep my product value high," she said. As in, Carleen won't launch a permanent, branded sale section for excess inventory anytime soon. "But I want to reward our loyal customers who follow us along with limited-time promos," she said.