Why subscription brands are making it easier to cancel your plan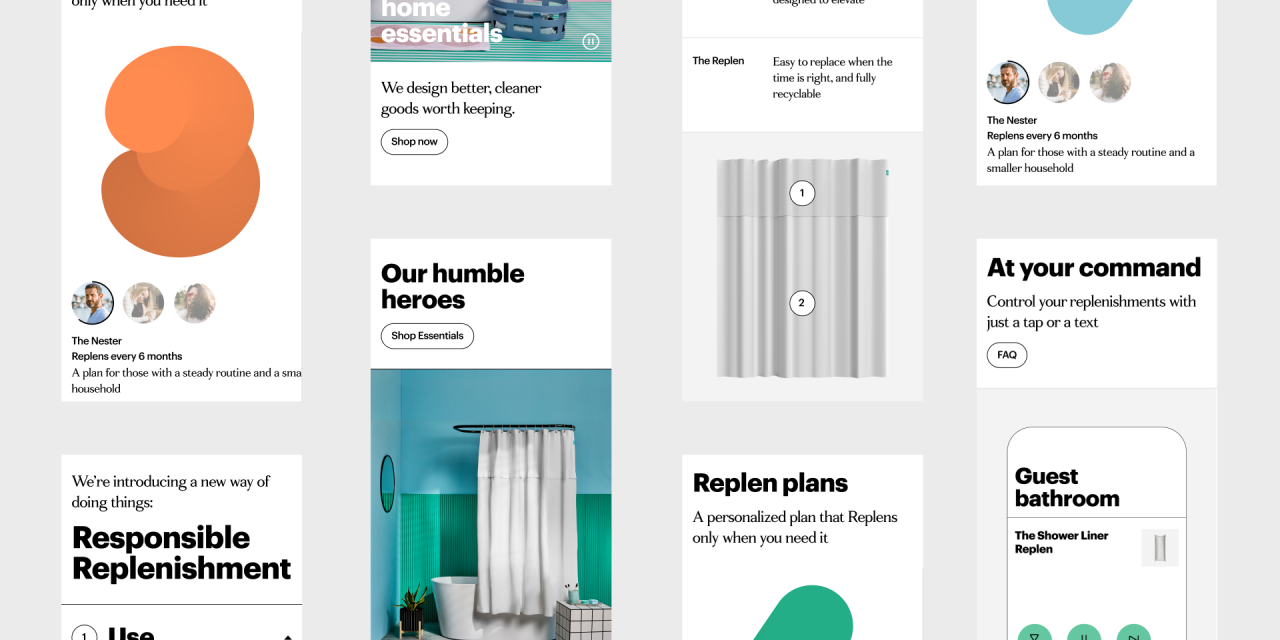 Outlines
It's taken about six years, but more than 17,000 shoppers who were allegedly duped into supplement subscription autorenewals without their consent will be getting a cut of a $973,000 settlement from the Federal Trade Commission in the coming months.
It's a timely reminder that regulators can hold subscription brands legally accountable for making it too difficult for consumers to cancel, an area that's receiving incrteased scrutiny as the sector matures. In November, the FTC reached a $100 million settlement with Vonage over allegations that it made its VoIP subscriptions too hard to cancel. Then last week, the Consumer Financial Protection Bureau issued new guidance to companies warning against "negative options" – or automatic renewals without express cancellation by the customer. 
In the case of the supplement business NutraClick, the FTC first took action in 2016 over allegations that the company automatically enrolled people in monthly subscriptions for supplements without their consent. The agency said the company failed to get consent to charge monthly payments of $29.99 to $79.99 after they signed up for a free trial. The company agreed to pay a penalty of $1.04 million in September 2020.
For brands in the subscription space, the guidance is a reminder to brands to be transparent with customers. Theresa McEndree, chief marketing officer for subscription software vendor Recurly that works with more than 2,000 subscription plans including brands like Twitch, BarkBox and FabFitFun, said it's critical to avoid "gotcha" moments that surprise the customer. 
"You need to make it clear how you access that and how you contact support," she said. "We've all had that experience where you want to call somebody, and you can't even find a contact us and you get buried in an FAQ or can't even get a chatbot. That seems really onerous."
But it's a booming way to shop: The global e-commerce subscription market hit $96.61 billion in 2022 and is poised to grow about 25 times to $2,419 billion in 2028. And as the services become a staple of household budgets — C&R Research found last summer in a survey of 1,000 U.S. residents that households spend about $219 a month on subscriptions — people are also more likely to forget what they're buying. The report found 74% of consumers said it's easy to forget about a monthly subscription. 
Despite the popularity, coming up with ways to inform consumers and reduce churn is something of a tightrope walk. Some DTC brands like dog food brand Maev are increasingly marketing subscriptions as a fixed, reliable cost during a moment of economic insecurity. Other brands are diversifying their offerings: HelloFresh is expanding its Factor brand to Canada in hopes of growing its customer base to people who are looking for ready-to-eat meals rather than cooking kits.
McEndree cited some of the sector's growth to the flexibility and automation that subscriptions can give shoppers: Recurly's clients have seen a 21% increase in subscriptions from 2021 to 2022 worldwide, with about 40% of brands changing up their plans each year to better meet customer needs.  
But avoiding any missteps comes down to well-timed "trigger-based communications" to keep customers informed and reduce voluntary churn, McEndree said. 
"It's very much about giving people the options to manage their account in a more nuanced and granular way, and also proactively communicating so people know when those moments are coming up, when renewals coming up, or when a payment is expiring," McEndree said. 
Transparency first
Luke Young is the founder and CEO of Outlines, a year-old subscription service specializing in house products like shower liners that are recommended to be changed regularly. And while many subscription services lure customers in with a coupon, Young said the brand specifically went in another direction. From the getgo, the brand didn't offer incentives or free trials for its subscriptions, which Young said helps keep customers informed of their actual costs.
"We stand behind our product and the value of our subscription, which we call a replen plan," he said. "We believe that being a non-discount brand, and not having those incentives at checkout, it actually gives the user a much more honest and better experience. And it just builds about a better sentiment with that user."
There's also an automatic email journey for customers reminding them what they've bought, how much it is and presenting the opportunity make any changes or cancellations. That includes an email three days in advance before an order is processed.
The brand has roughly 3,500 subscribers as of the start of the year, with a retention rate of around 75%. Young credits that high rate — the median by some accounts is around 56% — with the transparent process, and the fact that the plans are tailored to a customer's needs. Outlines' plans are offered on three, six or nine month renewals, based on household usage factors. 
"If you live in a particularly hot and humid climate, where you're just talking specifically about shower liners, where your bathroom is being used every single day, the likelihood is that you're going to have to replace more often," Young said.
Flexibility and customization
McEndree from Reculry said it's important for brands to be flexible with customers' needs in order to avoid cancellation. Sometimes that looks like traditional marketing tactics: if a customer came in on a promotion and wants to cancel, the brand can offer to continue that deal, McEndree said. There might be a loyalty price available for customers who have been subscribing for a certain amount of time – or a less expensive, comprehensive plan to offer.
Flexibility in timing is also important, such as allowing a customer to pause a subscription while they are on vacation for a month.
Still, there will be situations when customers no longer want to subscribe. Making sure that customers are provided with contact information is critical to making sure that process is smooth, McEndree said. 
"It's just not a sustainable model to treat your customers poorly," she said. "Making sure it's a good experience with your brand and with your product is the most sustainable thing for your brand, for your business, and ultimately, for the bottom line."
Retaining customers also means being able to offer different payment options, McEndree said. Recurly found that about 53% of transactions among its brands happen with a debit card, followed buy about 27% credit cards. PayPal is the third-most popular option at almost 19%.
"The companies that are focused on the long-term relationship, and are investing in that and understanding their consumers and creating those different journeys? They're gonna win in the long run," McEndree said.