As student loan repayments restart, retailers brace for a muted holiday season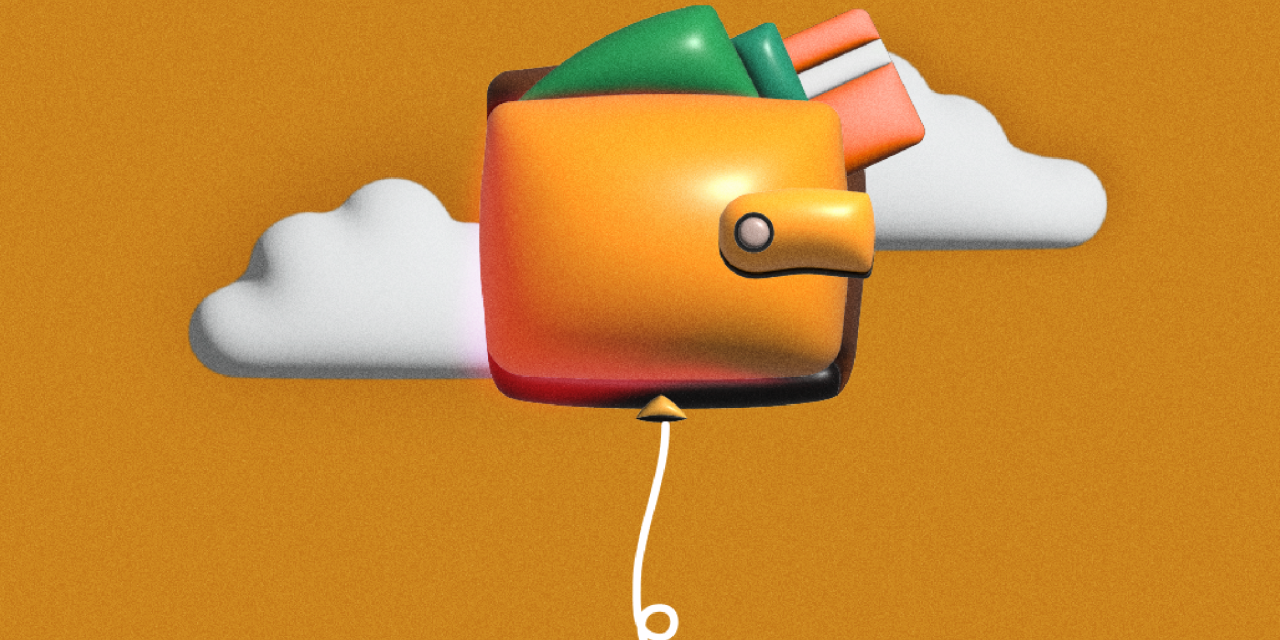 Ivy Liu
With federal student loan repayments resuming this fall, a $1.77 trillion debt balance has both retailers and their customers concerned about the impact on discretionary spending. The unpausing is said to impact over 40 million Americans, with 55% of them being under 30 — a coveted demographic for many consumer brands. 
As of 2023, the average monthly payment is now around $350 a month, and Jeffries estimates the payments will total about $18 billion a month. This will force millions of people across the country to adjust their lifestyles to accommodate the monthly installments.
Student loan payments restarted in October, and it could lead to a more muted holiday season. So far, however, holiday sales forecasts predict sluggish sales; the NRF expects 2023 holiday sales to grow by 3% to 4% year-over-year, compared to 5.4% last year. And industry watchers say the holidays will be a tell-tale sign of what's to come. 
Discretionary income will likely be allocated to more essential categories, according to a new survey by 84.51, in which 49% of respondents said they're extremely concerned about their monthly payments. On the upside, the respondents said they'll continue spending on categories like groceries, personal care items and at-home entertainment — while cutting back on dining out and outside of the home entertainment. According to a Wedbush survey from October, those with student loans said they planned to spend less at furniture and apparel companies like Wayfair, Best Buy, Carter's and The RealReal, among others. On the other hand, companies with robust international businesses, like Adidas and Farfetch, are more likely to be insulted from this headwind.
According to Bank of America analysis, the resumption of the loan repayments will likely be the most challenging for the lowest-income groups, particularly households in the under $100,000 income bracket. Retailers like Macy's and Gap began expressing concerns over the repayments' resumption since they were announced in June, and how they might impact their future sales. At Gap's latest earnings call in August, CFO Katrina O'Connell warned of the impact on the company's brands. "The consumer pressure is most acute at Old Navy, whether it's the low-income consumer starting to get real wage pressure from inflation or whether it's the new student loan dynamic, we'll see how that plays out for Old Navy," O'Connell said.
Lauren Murphy, director at Wells Fargo, said retail companies have been "fully aware that there is less wallet share to go around" than there was in the past three-plus years. These companies are also dealing with people moving discretionary income on travel or experiences like concerts, which they hadn't done for a couple of years.
"The retailers are still cautiously optimistic, but they're very focused on getting that traffic and that customer in the door early," Murphy said. "Because they're not sure where they're being allocated in December." Indeed, retailers are keeping expectations low. Target, for instance, said it's being conservative in forecasting holiday demand — a contrast to recent years, when it had trouble keeping products in stock. The company also cut its full-year revenue and profit outlook earlier this year, as its customers have even pulled back on groceries in recent months.
Going into the holidays, Murphy said brands have doubled down on early sales and deep discounts. She added that this can create fatigue among shoppers who are overwhelmed by ongoing deals, just as their loan payments are going through for the first time in over three years.
Kristen Pumphery, founder and creative director of P.F. Candle Co., said that customers' spending had already been shifting since inflation spiked in 2022. "We are definitely anticipating the return of student loans impacting sales this Q4, as our core demographic is aged 25 to 35," Pumphery said. "Our theory is that we'll see Black Friday-Cyber Monday perform at or above expectation, with the rest of the holiday season on the light side."
Pumphery noted that economic changes like this tend to have a ripple effect across budget categories. "So we think consumers will be watching every dollar in a big way, with a focus on entry price point items, items on sale, or just adding fewer items to cart," she said.
On the upside, P.F. Candle Co. anticipates its luxury shoppers to increase this holiday season, as they look for cheaper gift alternatives. "So our advantage here is that we are very competitively priced as an entry-level luxury candle, often half the cost of high-end brands," she said. The brand's average candle costs $24, whereas high end candles can go upwards of hundreds of dollars.
With that, Pumphery said, P.F. Candle is one of many brands ramping up its year-round discounts, "as we have to stay competitive in the marketplace." But as a self-funded brand, the current climate also means trying to grow without sacrificing profitability. "We're still seeing rising costs of doing business, so we increased our free shipping cut off rate to avoid actively losing money on orders."
Other companies in at-risk categories remain cautiously optimistic, at least for now.
Zach Hudson, co-founder and CEO of home decor and furniture search platform Deft, said the company — which launched in 2020 — has experienced a wide range of customer demand.
This category was already seeing a slow down, now that people aren't furnishing their homes as often. Fast-forward to late 2023, Hudson said the loan payments being back in effect means shoppers have to think about that priority expense.
"From what we're seeing on Deft currently, student loan payments aren't impacting the conversion rate or total number of searches in the furniture and home decor category," Hudson said, saying that the millennials still transitioning into home ownership are keeping search volume resilient. Search for bigger ticket items like couches, console tables, and sectionals increase in search volume by about 10%, indicating the most active users are new homeowners. "As a result, I think they are less impacted by student loan repayment," he said.
It's difficult to predict how people will shift their purchase patterns, as experts have been surprised at Americans' shopping habits in the past year.
"Unfortunately, a lot of the retail challenges get lost in the economic update headlines, where it seems like the consumer is still spending," Wells Fargo's Murphy said. Some of this resilience is tied to the job market, as unemployment rates are still relatively low and hiring is still consistent; U.S. unemployment rate currently sits at 3.8%, the lowest it's been in nearly 50 years.
"I think the holidays are going to be very telling, and will be a reset for metrics for a lot of companies," she said.