How retail brands are trying to cash in on 'funflation'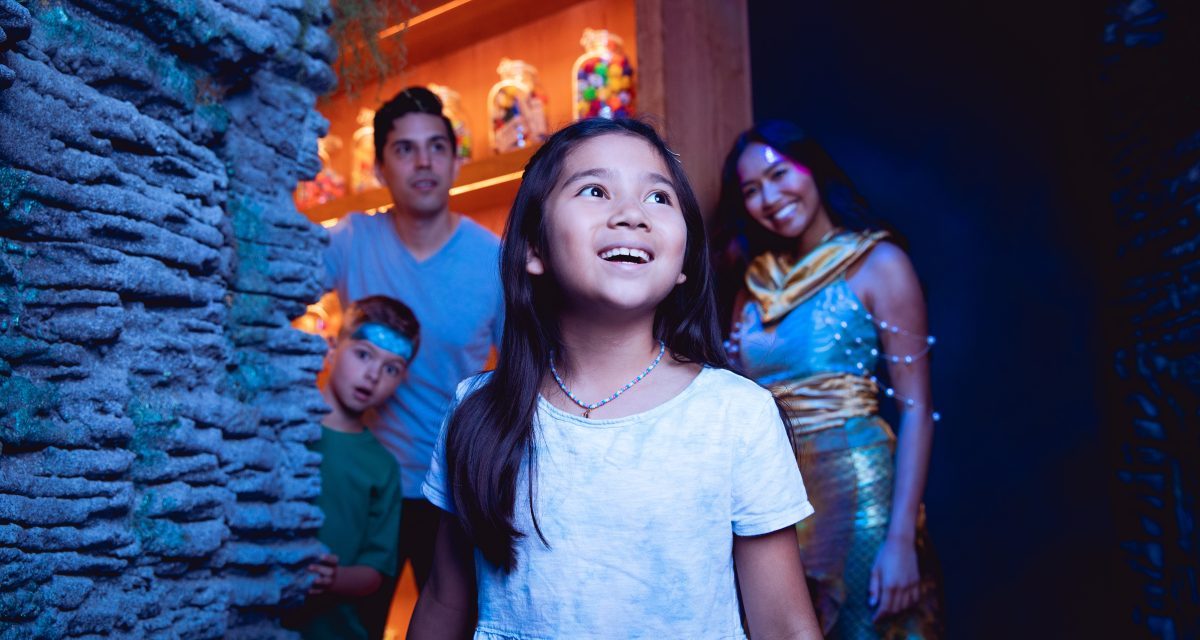 Camp
"Funflation" is the latest buzzword that retailers are leaning on to explain why shoppers are steering clear from durable goods, coming off a summer of record-setting concert spending and pent-up travel demand.
But the idea that people opt to spend money on experiences instead of goods is hardly a new phenomenon, and brands are continuing to find ways to piggyback on the experience-based economy.
The newly-popularized term references the staggering increasing costs people are willing to pay for experiences — like four-figure Taylor Swift tickets or higher prices for Disney theme parks –– amid of backdrop of economic uncertainty and dwindling household budgets. Its usage cropped up last week in a comment from Best Buy CEO Corie Barry at the Fortune's Most Powerful Women Summit.
"Food, fuel and lodging costs are up 20% versus pre pandemic wages are up 17%, so you're eating into that savings," Barry said. "And they're prioritizing fun. Funflation … those experiences are really where people are willing to pay. Which means those bigger ticket items in electronics [are] not, right now, where people are as interested."
Barry's comment follows two years of sales declines for Best Buy, which saw significant pull-froward demand during the COVID-19 lockdowns as people improved their living spaces and home offices. In August, Best Buy lowered its 2024 revenue outlook from a high end of $45.2 billion to $44.5 billion, having seen a 7.1% drop in domestic revenue for the quarter. For Best Buy and other brands that are experiencing a similar drop-off in sales, "funflation" offers convenient context for circumstances outside of a CEO's control.
Instead of home improvement, people are interested in getting out of the house. Affirm, the buy now pay later platform, saw a 45% growth in year-over-year demand for travel and ticketing in its most recent quarter. Eventbrite's 2023 trends report found that while 80% of survey respondents said they're tightening their budget due to rising costs, nearly 70% said they planned to spend the same amount on events in 2023 as they did last year. That indicates people are willing to cut other forms of directionsary spending in favor of concerts or other events. Relatedly, Eventbrite also found 54% of respondents in the U.S. said they'd rather receive a ticket to live experiences rather than a physical gift. 
For brands that make durable goods, catering to event trends is one way to lure in new customers. This explains the prevalence of Barbie pink items that brands were pushing amid the buzz around Greta Gerwig's blockbuster hit this summer or themed outfits to see a Swift show. Gen Z and Millennials in particular are 2.5 items more likely to buy a themed concert outfit than GenX, StubHub found in a survey last month.
Other brands go directly to the source of "funflation" via pop-ups and partnerships that offer limited editions. This summer, British luxury department store Flannels sold official merchandise for Beyoncé's five-day Renaissance world tour stop in London at its "Flannels X" hub on Oxford Street. In addition to tour merch, it displayed a couture collection designed by Beyoncé and Balmain and several limited edition ready-to-buy pieces. The merch spot was open for 10 days, meaning fans without tickets could still scoop up items and check out a multimedia exhibit about the Renaissance era.
Michael Hershfield, founder and CEO at Accrue Savings, a digital wallet system that allows shoppers to save money for purchases, said brands that are able to position themselves to partner with events have "a huge opportunity" to expand their audience and drive sales. More than 100 brands, by Mattel's count, had Barbie brand collaborations this summer. Another ongoing example is this year's Gap and Mattel partnership, which includes ongoing branded apparel featuring Barbie and Hot Wheels.
"Consumers want experience, young people want experience, and that can happen for retailers by building relationships with stars, with athletes, with musicians," Hershfield said. "We're constantly saying to our partners that they've got to find loyalty and relationships."
There's also the opportunity for brands themselves to become the experiences, whether that's with an experimental pop-up, a one-time event, or interactive showrooms.
"The role of retail used to be a place where you get stuff. Now the place where you get stuff is in your hand, it's in your pocket," said Ben Kaufman, the co-founder at the experiential toy store Camp. "There has to be a reason to visit the store rather than shop online. That reason has to be experience." Launched in 2018 when Kaufman was still CMO at BuzzFeed, Camp offers themed immersive experiences at its stores with music, performances and play equipment as well as branded merch. Current iterations of Camp are themed with The Little Mermaid, Encanto, Bluey and other kid-friendly fandoms.
Recent examples of brands that have looked to add that extra non-product offering include brands like Alo Yoga and Vuori draw in shoppers with fitness classes. Online baby registry and parenting platform Babylist opened an Insta-worthy showroom in Beverly Hills that invites shoppers to try out putting a car seat in a model car, or sit in a life-sized Baby Bjorn. Our Place debuted cooking classes in its Venice flagship, while Aldo is experimenting with pop-up activities like the inflatable "Pillow Walk" to promote its footwear technology.
"We're seeing the rise of retailers offering pop-up locations to jump on the experience economy," Accrue Savings' Hershfield said.
While the term 'funflation' is a growing buzzword among press-happy executives, Kaufman said he'd yet to encounter its usage organically. But, he said, it's hardly a surprise in the era of e-commerce and mobile shopping. People are looking for things to do — and they're willing to pay for the privilege.
"Camp was founded to fill exactly this hole," he said. "People need to leave their house, people need things to do."