Retailers brace for the return of student loan repayments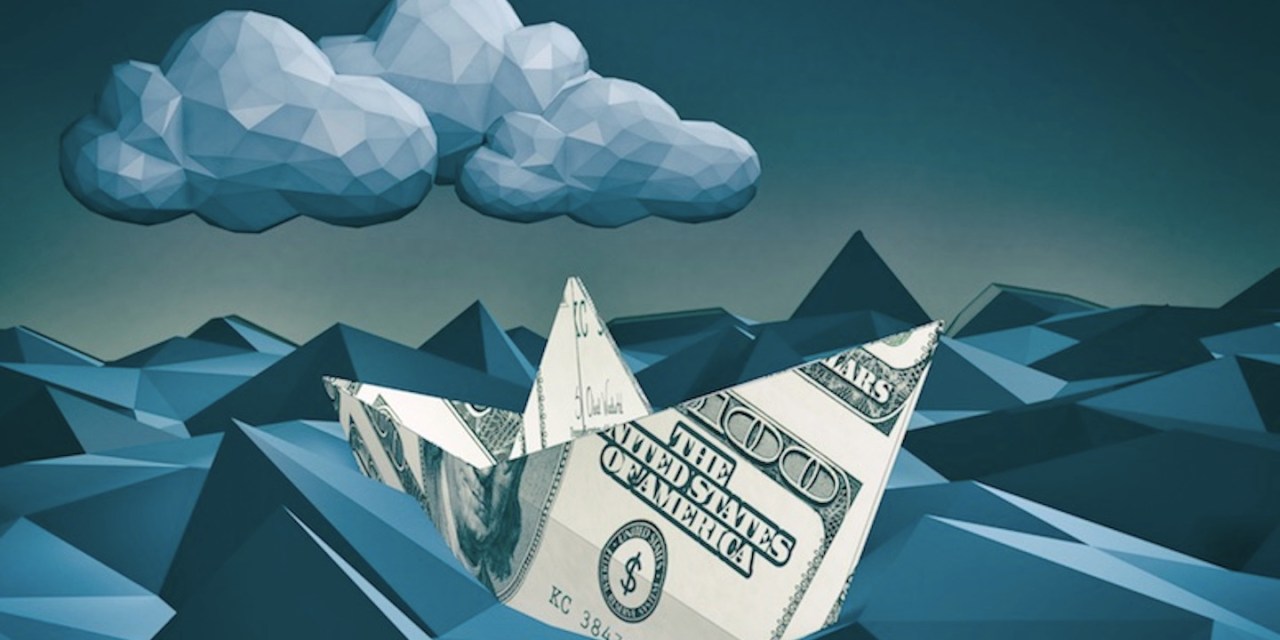 After more than three years of student loan payment moratorium, U.S. student loan borrowers will resume payments after August 30 — and this could make business even harder for upstart brands.
That comes after a June 30 decision by the Supreme Court that struck down the Biden Administration's proposal to forgive millions of borrowers of $1.6 trillion in debt. According to the White House, the proposed program was set to wipe out college debt for nearly 45% of borrowers, roughly about 20 million Americans. The proposed program pledged to cancel up to $20,000 of federal student debt for borrowers earning less than $125,000 a year individually, or $250,000 for married couples. According to the U.S. Federal Reserve, 55% of people under 30 who went to college have accrued debt that includes federal loans. 
Student loan forgiveness has become a hot topic, with some experts saying it can further exacerbate inflation. Other economists argued that the pause on loan repayments — and the proposed forgiveness plan — helped stimulate the economy by boosting retail purchases. Either way, the return of student loan payments is just the latest economic challenge retailers are grappling with this year. Companies like Macy's, American Eagle Outfitters and Gap have already cited the economy's impact on middle- and lower-income customers as factors that led to a decline in sales this year. The resuming responsibility of paying off college loans will likely add to those woes, retail analysts have warned.
Overall, the resumption of loan repayments is projected to have a collective $10 billion monthly impact on retail spending. 
Experts believe this will be yet another macroeconomic challenge — including high inflation and mass layoffs — that could make it harder for brands and retailers to convince people to make more non-discretionary purchases. 
Early data shows that young shoppers especially may tap out on spending once they get back to paying higher monthly bills, said Jack Mackinnon, senior director of cultural insights at consumer research firm Collage Group. At the height of inflation fears in July 2022, Mackinnon said Collage Group's survey of 4,149 respondents found people were taking various approaches to cutting spending. 
"When we looked at generational approaches to financial downturns, we found that younger Americans — those more likely to be impacted by student loans — are more likely to buy less apparel, beauty and skin care products and alcohol," Mackinnon said. "They also plan to shift to cheaper brands for groceries and home care like cleaning and laundry." 
Mackinnon added that many young shoppers have covered their purchases with credit cards and buy now, pay later until now. However, there are signs that Gen Z's top financial goals for this year is to save for emergencies and improve their credit scores. These goals among higher earners can further put a damper on retail spending once student loan payments start up again.
The monthly payments will also return in the fall, a time when many Americans are beginning to shop for the holidays. Millennials — a coveted demographic among retailers — will reportedly reallocate 6.5% of their income to loan repayments later this year. While it's difficult to predict how this will affect overall retail sales, young founders of new brands say the outstanding debt is on their mind as they plan for growth.  
Serena Rathi, founder of Indian pantry company Droosh, said the return of student loan payments could impact the company's growth as it prepares to enter retail doors. This is especially detrimental, she said, because startups are already facing challenges like high customer acquisition costs and production costs. Droosh launched as a direct-to-consumer brand in June, and thus has relatively little brand awareness. 
With consumers allocating more of their income towards debt repayment, Rathi said, it's likely that discretionary purchases — including groceries and other home and pantry items — will experience a decline.  
"This poses a challenge for food brands like Droosh, as we rely on consumer spending," she said — especially because emerging grocery brands often count on early buzz from young shoppers willing to try new products. Launching in the current economic climate shifted Droosh's year one strategy, said Rathi. "We are adopting new strategies to cater to changing consumer priorities and tighter budgets," she said, adding that brands have to innovate and offer value-driven products that meet the needs of cost-conscious customers.
The company is currently exploring ways to streamline operations and optimize its supply chain "to reduce costs without compromising quality," Rathi said. "We are already in the process of lowering our pricing by working with a different packaging supplier who can make our same packaging for a lower price."
Other startups are already tweaking their marketing language to reflect the current economic realities. 
Libie Motchan, co-founder of Fulton, reiterated the sentiment that loan repayments are the latest challenge for the direct-to-consumer shoe insole brand. "We're definitely apprehensive about shifts in consumer confidence and spending that will result from the cut in student loan relief," Motchan said. "We've tested messaging that positions Fulton insoles as an affordable alternative to custom orthotics, and a way to save money by avoiding doctor visits and physical therapy." 
These marketing angles, Motchan said, "have been performing well, particularly lately." The company will likely continue to lean into these value-driven creatives, Motchan added, by reminding customers that Fulton "will ultimately help them save money and avoid pain in the long run."  
Droosh's Rathi said the company is keeping people's financial woes in mind when scaling production and distribution. "We want everyone to feel comfortable and intrigued to buy Droosh," she said. "So if there's anything we can do to lower our COGs and therefore our retail pricing without sacrificing any quality, we will do it."