Earnings
// September 7, 2022 ■ 2 min read
American Eagle Outfitters is the latest retailer to be hampered by excess inventory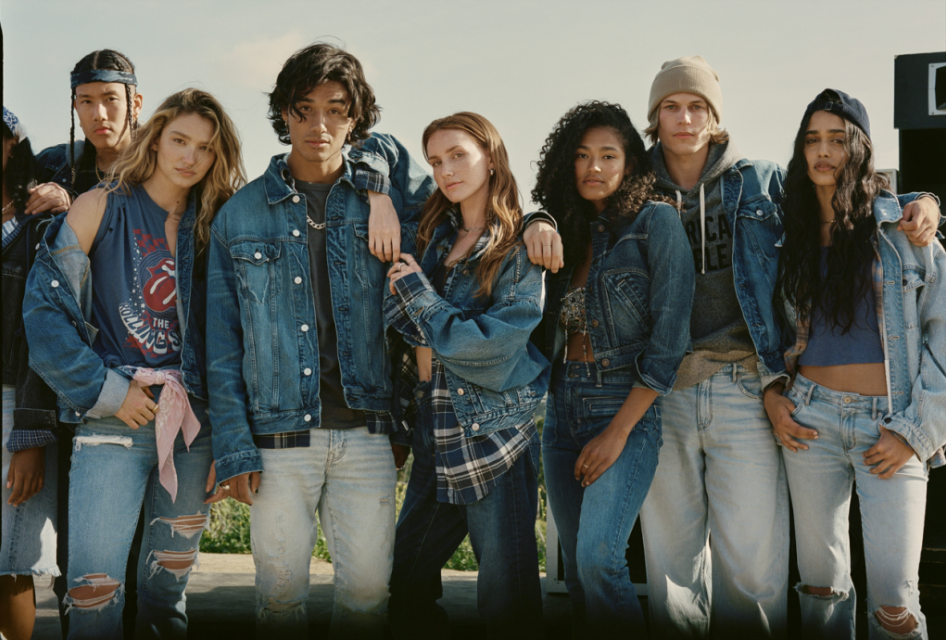 American Eagle
Retailers continue to be plagued by a surplus of products they now have to offload. On Wednesday, American Eagle Outfitters announced its 2022 second-quarter earnings — and the company cited slow-to-move inventory for its lackluster performance. 
"This is an unprecedented time in retail. As we cycle exceptional demand from last year, a tougher macro environment is impacting consumer spending behavior," CEO Jay Schottenstein said in the earnings release. "Second quarter performance reflected these challenges, constraining revenue and amplifying margin pressure as we fully cleared through excess spring and summer goods." 
American Eagle's brought in total net revenue of $1.2 billion, which was flat year-over-year. Meanwhile, gross profit came in at $370 million, a 26% decline from $502 million in the second quarter of 2021. 
A glut of assortment has led American Eagle to implement heavy markdowns throughout the summer, Jane Hali & Associates' senior research analyst, Jessica Ramírez, wrote in a pre-earnings note. Ramirez noted that in May and June, American Eagle had a price decrease in shorts — indicating more markdowns — while prices also decreased on leggings in June. 
"Higher markdowns drove 750 basis points of the rate decline with roughly a third reflecting higher end of season selloffs to fully clear excess spring and summer goods," the company said in its earnings release. The impact from the higher-than-expected seasonal selloffs cost the retailer an approximate $30 million.
Furthermore, higher freight costs also undercut the retailer's overall performance, generating $9 million in losses.
After doubling down on orders to accommodate 2020 and 2021's growth, retailers are now facing challenges as they realign assortments to match customer demand. Major retailers like Walmart, Target and Old Navy have also faced these challenges earlier this year, and in turn were forced to liquidate or deeply discount their latest offerings. 
Macy's, for example, ended its latest quarter with inventory levels up 7%. The department store also offered discounts on back-to-school categories, of up to 70% off apparel and accessories. Walmart, on the other hand, is offering up to 75% off on seasonal supplies.
Meanwhile, Target's inventory levels peaked this past June, especially in declining categories like home goods. At the time, the company's distribution facilities filled at over 90% of their capacities. Since then, Target has been able to clear out the excess, reducing its warehouse inventory levels down to 80%.
For American Eagle Outfitters, its executives said it is set to have a more relevant assortment going into the end of 2022. 
Schottenstein added that the company "entered the second half with inventory levels in a much better position and an assortment that is current for the fall season."