DTC Briefing: How Shopify's investing strategy has evolved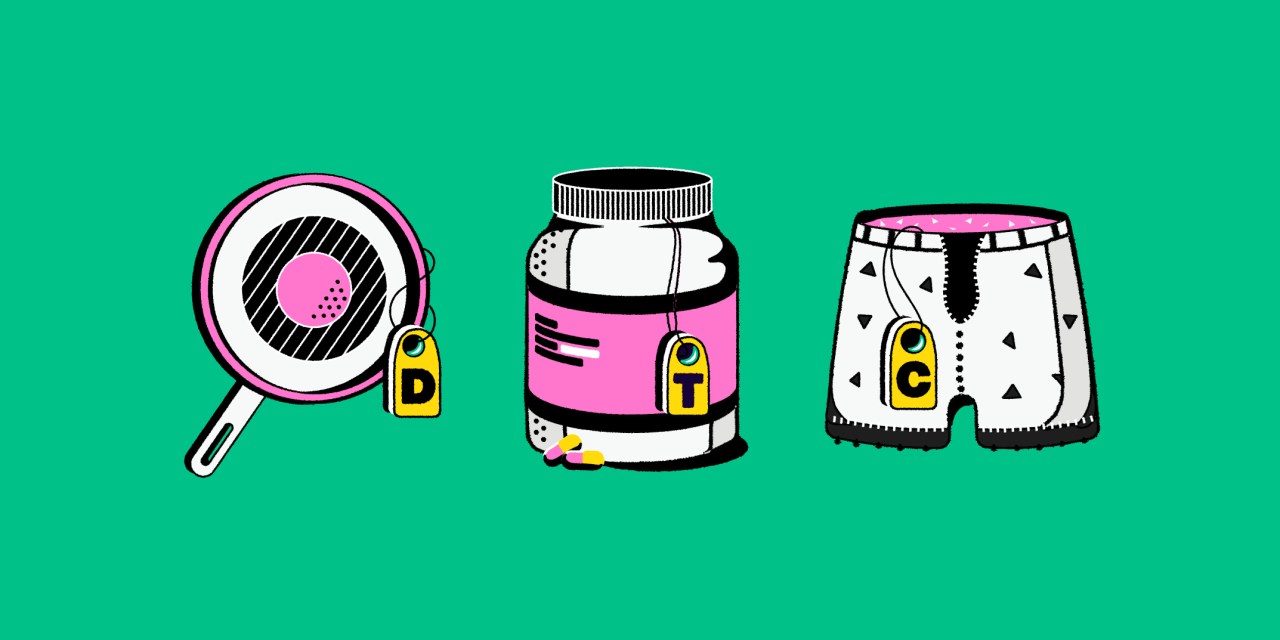 Illustration by Ivy Liu
This is the latest installment of the DTC Briefing, a weekly Modern Retail+ column about the biggest challenges and trends facing the volatile direct-to-consumer startup world. More from the series →
This is the latest installment of the DTC Briefing, a weekly Modern Retail column about the biggest challenges and trends facing the volatile direct-to-consumer startup world. To receive it in your inbox every week, sign up here.
As Shopify's app ecosystem has grown, so too has the number of startups the e-commerce giant has invested in. 
On Thursday, two-year-old attribution vendor Triple Whale was the latest startup to announce it had received financial backing from Shopify; the platform participated in Triple Whale's $25 million series B. Triple Whale did not disclose, however, how big Shopify's check was. Triple Whale's round was led by NFX and Elephant. 
Many of Shopify's investments have been done in tandem with making those startups the recommended or exclusive vendor for certain segments of Shopify's business. For example, Klaviyo, which received a $100 million investment from Shopify last year, is now the recommended email solution for Shopify Plus. In turn, many of the businesses that rely on Shopify's platform argue that this makes it easier for merchants to cut through the noise what integrations to add to their Shopify store. It also has resulted in Shopify working more closely with the startups it has invested in developing features together. 
But Shopify's investment activity also raises questions about just how heavy of a role it plays in picking favorites among the 8,000 businesses that have a solution within the Shopify app store. And, whether Shopify's investments in some of these businesses are coming at a moment when these apps are already the default integration among merchants. Or, if Shopify is giving an early advantage to nascent startups, to the detriment of other companies that also rely on the Shopify app store. 
How the e-commerce world has reacted to Shopify taking a heavier hand in startup investing shows just how differently the company is viewed compared to other tech behemoths with app stores, like Google and Apple. Shopify's app ecosystem is made up of a number of different players: brands, business-to-business companies that build integrations for Shopify's app store and agencies  that help brands build Shopify websites using some of those B-to-B solutions. If Shopify can convince brands and agencies that investing more in these B-to-B startups creates a better app store experience for them, the company can keep the discontent from some of the competitors of Shopify's investments at bay.
As Patrick Johnson, CEO of development agency Progress Labs, put it: oftentimes, Shopify merchants come to developers or agencies wanting to know which one of, say, 15 different customer service integrations are best. When Shopify has invested in one startup over others, "there's an assumption there that they maybe in the future are gonna have better access to stuff — maybe they get a fast lane, or maybe they make the development integrations more seamless."
Shopify: the venture capitalist
Shopify has not disclosed how many startups it has invested in in total. The company declined to make an executive available for a phone interview about its investment strategy. 
But a tally by Insider estimated that Shopify made seven startup investments in 2021, and nine the following year. 
As the Triple Whale investment shows, many of Shopify's startup investments aim to tackle some of the big endemic challenges that prevent more merchants from starting and growing on Shopify. These include high customer acquisition costs and difficulties adapting to the new privacy-focused digital marketing landscape.
Many of these partnerships are born out of the work these startups do for specific business segments that Shopify is looking to grow, ranging from the company's enterprise-focused Shopify Plus offering, to its cross-border commerce tool Shopify markets. 
For example, one of the co-founders of Sanity, an API-based content platform, wrote that his company's partnership with Shopify began in 2021, "when they asked us to create the content application for a new developer ecosystem they were building." In turn, Shopify made Sanity the only CMS integration on the app store for Hydrogen, its new headless framework, when it launched in 2022. That same year, Shopify invested an undisclosed amount in Sanity. 
Oftentimes, the exact size of Shopify's stake is only disclosed when those startups go public. Shopify took a roughly 8% stake in buy now, pay later provider Affirm after it made Affirm the exclusive buy now, pay later provider for its Shop Pay checkout service. Shopify and Affirm announced an undisclosed multi-year "extension" of their partnership last year.
And while Shopify still offers support for other buy now, pay later providers like Afterpay and Sezzle, the tradeoff is that it's less seamless than using Shop Pay installments. If a user is on a Shopify site and wants to pay for an order using Afterpay, they are redirected to Afterpay's site to complete the transaction.
What happens after Shopify places its bets
One of Shopify's biggest, publicly-disclosed startup investments to date is the $100 million it invested last August in marketing automation startup Klaviyo. As part of the investment, Shopify also said it would give Klaviyo early access to certain Shopify features that are in development.
It's worth noting that Shopify's investment in Klaviyo came after another marketing automation startup, Mailchimp, has had a rocky relationship with Shopify over the years. Mailchimp pulled its Shopify integration in 2019, after squabbling over how to share customer data between the two platforms. Then, two years later, the two platforms made up. 
Jake Cohen, who is the Head of Shopify at Klaviyo, said that Shopify's investment in Klaviyo was "a token of the larger relationship" that already existed between Shopify and Klaviyo. Cohen was previously Klaviyo's vice president of content, but following the investment became the point person for all things Shopify. 
Essentially, Cohen says, Shopify's investment in Klaviyo allows the two to work more closely together, for the benefit of Shopify merchants. The way Cohen sees it, there's two buckets of work that Shopify and Klaviyo do together. One involves supporting merchants who already use Shopify and Klaviyo. 
"[Shopify's] merchant success team and our customer success team talk to each other," Cohen said. "We do internal presentations to each other to make sure everyone understands what's possible, we swap notes on trends that we think could benefit merchants in certain verticals."  Cohen also said that Shopify and Klaviyo "will be doing a lot of events, educating [merchants] on what else they can be doing in the two platforms to basically improve their performance."
The second bucket, Cohen said, involves trying to recruit merchants that aren't yet using Shopify or Klaviyo, by pitching them on how seamless the ecosystem is because of how closely Shopify works together with startups like Klaviyo. For example, Klaviyo published a case study on its website about why footwear brand Kuru decided to switch from Magento to Shopify Plus – and, by extension, from Listrak to Klaviyo. 
In essence, what Shopify is doing is using the fact that it invests in many of the businesses in its app store as a selling point over other e-commerce platforms. 
How beneficial this approach is depends upon who in the Shopify ecosystem you ask. The way Shopify – and the companies it has invested in — see it, working together more closely can only make it easier for the brands and retailers that rely on Shopify to run their websites. 
"What we believe… is that if you can pick providers that have very deep and rich integrations, and have a very clear emphasis on investing in user experience, as a merchant, you can get more things live, more quickly, with less resources and less cost," Klaviyo's Cohen said.
For some of the developers that work with Shopify, they argue that Shopify's approach to investing in certain startups make it easier for the brands and retailers that rely on the e-commerce platform to spend less time worrying about which integrations are right for their business. And, they argue that at least Shopify isn't trying to kneecap the companies that rely on its app store by building these integrations in-house themselves.
By contrast, Apple has been quietly pushing new ad products, and reportedly seeking to build out a demand-side platform after its iOS 14 update limited how much data platforms like Meta and Snap could collect on users, in turn hurting their advertising business. 
"It makes part of our job easier, because we don't have to write so much custom code. We can advise clients more on like a strategic level, and a system with integrations instead of having to write everything from scratch," Mark William Lewis, founder of agency Netalico Commerce said.
Progress Labs' Johnson said that as a developer, he would like more information on how Shopify chooses which startups to back, acknowledging that "it does play a role" in determining which integrations to recommend to clients. "Are they picking a winner? Or are they doing it because that's the most promising one in the space?" he added.
What I'm reading
Fanatics

plans to launch a

livestream shopping unit

in the second half of this year. To do so, it has recruited Nick Bell, former vice president of content at Snap, to lead the division. 

Retail Dive has a roundup of

emerging DTC brands to watch

, including

Topicals

and

Hilma

. 

Peloton

CEO Barry McCarthy told investors that the company is taking a more "holistic view" of its margins in response to concerns about how much money Peloton is

losing

on its hardware. 
What we've covered