Mailchimp and Shopify are reconciling after a messy break-up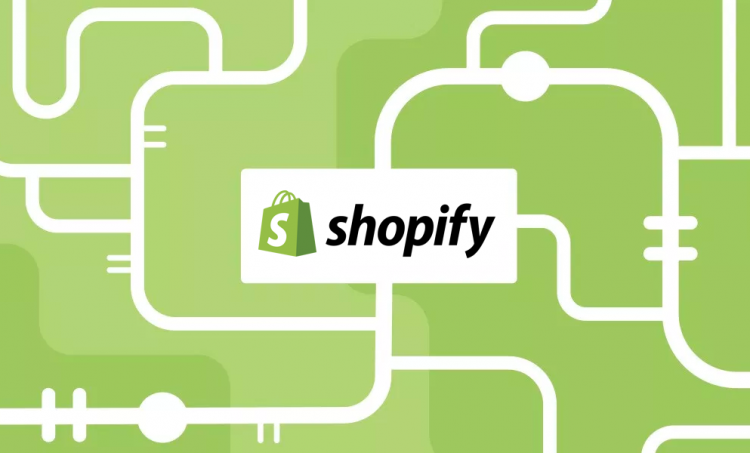 Mailchimp is launching an integration for Shopify more than two years after a public bust-up between the two companies.
The new software allows merchants on Shopify to combine their purchasing and email marketing information to target customers. Businesses can use the Mailchimp app to automate promotional emails based on consumers' shopping habits and segment customers into groups based on their activity.
The partnership emphasizes the importance of software integrations for Shopify. These third-party tools are an integral part of e-commerce as they allow merchants to add more functionality to their storefronts. Back-end services like Mailchimp, specifically, can help businesses to gain a competitive advantage by emailing customers about deals and abandoned orders. In recent years, Shopify has invested in nurturing a mature app ecosystem aimed at enabling businesses to drive sales. For Mailchimp, the deal reflects its growing focus on small-to-medium-sized merchants, which make up a large chunk of Shopify's customer base.
Since the two parted ways in 2019 over a customer data dispute, merchants that rely on Shopify to sell online have been forced to use third-party software to access Mailchimp's services. Today, Mailchimp is announcing that it has acquired one of those integrations, ShopSync, to power its new app. It did not disclose the financial details of the deal. As a result, the ShopSync app is being retired effective immediately. This comes just weeks after financial services company Intuit agreed to acquire Mailchimp for approximately $12 billion. The company said the deal would help it to "become the center of small business growth." 
"ShopSync will come into the Mailchimp brand," Joni Deus, Mailchimp's vp of strategic partnerships, told Modern Retail. "They have managed that integration for two years and have been instrumental in helping us to offer this [app] to users."
With this acquisition, Mailchimp and Shopify have struck a new data-processing agreement that resolves their past differences, according to Deus. Merchants who choose to install the new app will have to agree to share a range of customer data, including Shopify store product information, marketing data that they get outside of Mailchimp, audience, contacts, email addresses, tags, contact profile activity and a specific list of integration functionality.
Back in 2019, the two companies released conflicting statements essentially blaming one another for the removal of Mailchimp's app from the Shopify store. Mailchimp alleged that Shopify was asking it to hand over too much data, including retroactive customer information from before the app was installed. Whereas Shopify claimed that Mailchimp refused to synchronize customer information captured on merchants' online stores and email opt-out preferences, effectively falling foul of its updated policies.
"We were fundamentally misaligned on data," Deus said. "The user will now have the choice on whether they want to connect that data and that was important for both of us."
But, there may have been more to the rift than the official version of events. According to e-commerce software expert Mark William Lewis, the scuttlebutt at the time of the rupture was that Shopify wanted Mailchimp to give it a cut of revenue for overlapping customers. That may explain why the two companies ultimately walked away despite negotiations, he said.
"The talk was that Mailchimp didn't want to share customer data and they probably didn't think it was fair to have to pay a revenue share on customers that didn't even sign up through the Shopify app," said Lewis, who founded an e-commerce development agency called Netalico Commerce that helps Shopify merchants build and optimize their online stores.
In the wake of their break-up, Shopify has seen meteoric growth. The e-commerce platform has almost 1.8 million merchants, many of which are believed to be smaller and mid-sized businesses. In addition, Shopify has almost doubled the number of apps in its ecosystem since the end of 2019 to about 7,000 as of July.
Mailchimp, meanwhile, has 14 million customers, with 14,000 new users being added every day. The ShopSync acquisition gives it access to tens of thousands more monthly users, Deus said. With 40% of its overall customer base involved in commerce, the online retail space has become an important target for Mailchimp. The service already plays nice with more than 250 different apps and platforms including Shopify rivals such as BigCommerce and WooCommerce, among others. Mailchimp receives over 2 million e-commerce orders through these types of platform partners, Deus said.
Recently, Shopify has been making inroads to fashion itself as a better partner with businesses beyond its own merchants. Earlier this year, it scrapped fees on the first million dollars of annual revenue generated by apps as an incentive aimed at smaller developers. Shopify partners and agencies previously said the move would help secure long-term growth for its app store ecosystem. Intuit also has an existing relationship with Shopify: its QuickBooks accounting software has been available on the Shopify app store since 2015.
"Shopify has become a lot more partner and developer friendly in the past year having realized that there is even more value in the SaaS ecosystem around Shopify than the platform itself," Lewis said. He also pointed to the company's investments in buy now, pay later company Affirm and Global-e, which provides e-commerce localization functions for cross-border transactions, as more proof of the strategic shift.
Aside from gaining access to Shopify's massive SMB base, there could also be another element behind the reconciliation for Mailchimp. Namely, the threat of competition. Alongside third-party Mailchimp integrations, Shopify merchants also have access to rival email marketing platforms. Klaviyo, for instance, claims 10,000 former Mailchimp customers jumped shipped to its service in the past two years. Shopify in 2019 recommended Klaviyo as a Mailchimp alternative for users with more advanced email marketing requirements.
Meanwhile, in April, Mailchimp began wading into Shopify's domain by offering businesses the option to create their own digital storefronts as part of a new "Websites & Commerce" subscription plan. Deus said the goal was to give Mailchimp users flexibility when it came to e-commerce software tools. "Customers can connect to different tools even if they compete with Mailchimp," she noted. "We are not trying to become a solely e-commerce company, but we will continue to build out our [proprietary] tools."