Earnings
// February 2, 2023 ■ 4 min read
Ugg product strategy and Hoka popularity are fueling Deckers' DTC sales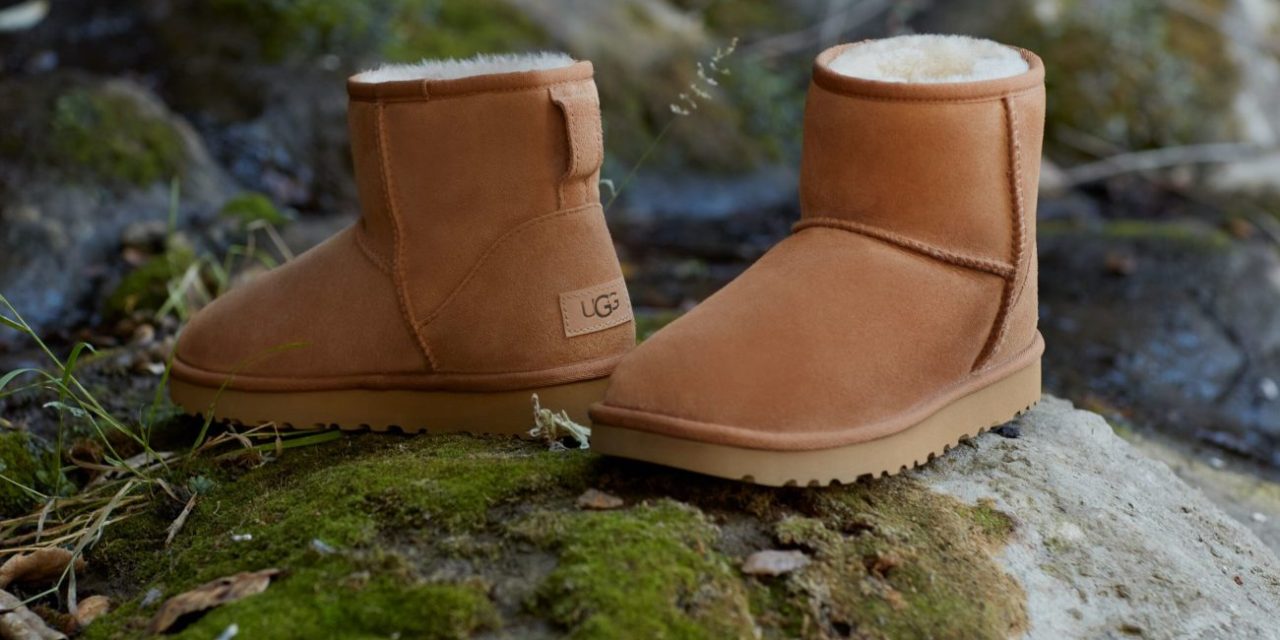 Ugg
Deckers posted record growth and big gains in DTC sales, thanks to skyrocketing sales of Hoka running shoes and the continued popularity of sheepskin boot brand Ugg.
At its third-quarter earnings report, CEO David Powers said that the brand heat around Hoka and Ugg is setting Deckers up for success and resilience in a difficult consumer environment. Overall, Deckers' net sales went up by 13.3% from $1.188 billion to a record $1.346 billion. The gains come after the brand raised prices by roughly 8% on select styles throughout the year and resisted holiday promotions.
"The brand heat we see in Ugg and Hoka are exceptional, and we're going to continue to build on that and invest in the brands for the long term," Powers said.
The results position Deckers as something of an outlier at a moment when some consumers are increasingly price-conscious. But the popularity is helping the company hit its goal of getting 50% DTC sales, a strategy that it hopes to accomplish to ensure better margins and hold onto consumer data. Deckers saw 52% of it sales come through DTC in its third quarter. That's the highest share ever, generating $699.3 million in net sales, buoyed by Hoka DTC sales more than doubling year-over-year.
Ugg's net sales — which made up about 70% of the brand's net sales — were relatively flat with a 1.6% year-over-year decrease to $930.4 million. Powers attributed the drop to unfavorable exchange rates, and lower wholesale revenue caused by inventory shipment dynamics that had driven elevated growth earlier in the year. Those losses offset some of the record gains Ugg saw in DTC sales. 
Still, Ugg saw a 21% jump in acquired consumers and a 17% increase in retained consumers. Powers attributed that growth for the fashion-forward trend of platform Uggs, which were caught trending on social media as #platformuggs. But there was also a resurgence of popularity of classic styles, like the Tasman clog, Classic Mini and Ultra Mini.
He also cited growth in mens' fashion — and joked about an influx of people flooding his inbox seeking out-of-stock designs. 
"We missed an opportunity there," Powers said. "The good news is wholesalers want more, the consumers want more and we realize thee extended classics and more iterations of core classics that keep our brand DNA in tact are resonating well, particular with young consumers, but all consumers on a global scale."
Meanwhile, Hoka net sales went up by almost 91% to $352.1 million from $1.84.6 million — a record quarter for the upstart athletic shoe brand. Powers said that some of this growth is due to 18-34 year olds "dramatically" taking to the brand. 
"It's working as we planned, probably better than we planned," he said. "You're seeing teenage girls and out riding from traditional athletic brands into Hoka and raving about it."
Jessica Ramirez, senior research analyst with Jane Hali & Associates, said Ugg is managing to keep consumers back due to the practicality of its product, whether that's with new designs or its decades-old classic sheepskin boots.
"It's fashion-led but it's versatile. You could be using it for a hike, you could be using it to run your errands," she said. "There's still some positives coming out of Ugg, and their classics are still doing well." 
Overall, though, Hoka's skyrocketing growth is the prime driver of Deckers' continued success. It's carved out a niche in road running, where athletes might have to buy new shoes every six months, and it has successfully expanded into other categories like hiking. 
"They've gotten very good about taking the pulse of what is needed at the moment and where the consumer is moving," Ramirez said.
The brand is also actively getting in front of consumers, with a particular eye toward the 18-34 market, Powers said. He linked some growth to the "Fly Human Fly" marketing campaign that targeted on New York and Chicago in the third quarter. These campaigns drove 22% increase in brand awareness, and a 33% increase in purchase intent over the next six months.
He called the campaign, which is Hoka's first-ever global campaign, "a key catalyst for the Hoka brand's growth throughout the year."