Earnings
// August 23, 2023 ■ 4 min read
With sales and subscribers down, Peloton is getting hit by a confluence of headwinds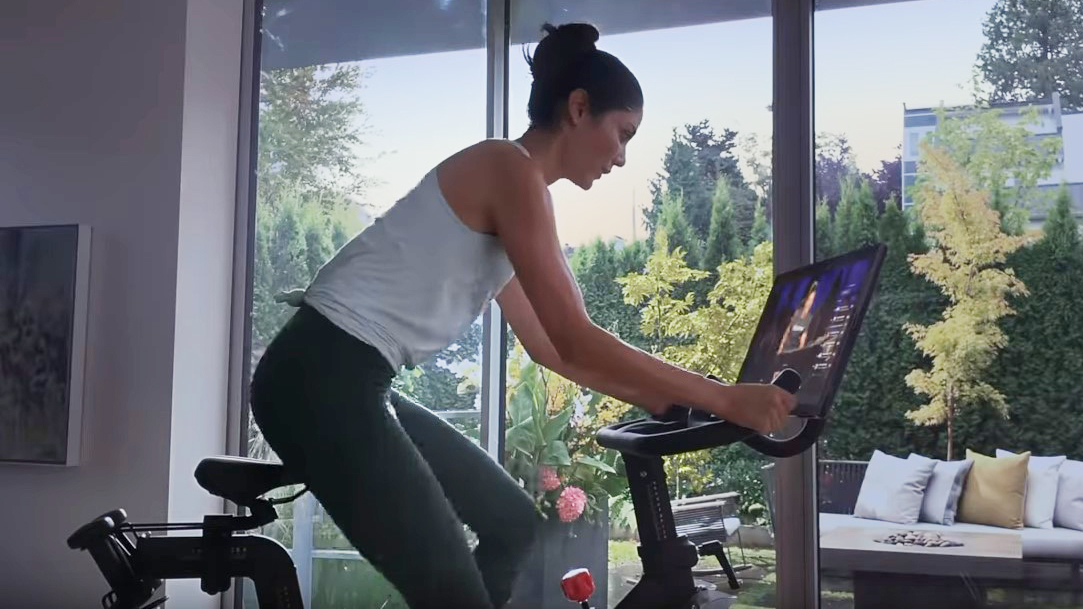 Peloton
As both a subscription and retail business, Peloton is experiencing some of the major issues impacting both categories at once in its fourth quarter.
Its subscribers dropped by 29,000 on a quarterly basis, triggered by shifting customer spending and slowdown in hardware sales. A recall of its seat post, announced in May, which led to a $40 million cost this quarter, may have also contributed to the drop in subscriptions. Peloton's revenue of $642.1 million in the fourth quarter is down 5% from $678.7 million the previous year.
The summer months are historically a slow season for many fitness retailers, but Peloton is also going through the problems that streaming services are going through like dropping subscriptions. The retail sector as a whole, but especially discretionary categories, has been seeing slower sales as shoppers pull back spending. Peloton's results show that even higher-income shoppers are adjusting their spending, signaling a tough fiscal year ahead for the exercise company.
"We certainly have had our fair share of unanticipated surprises and not all of them helpful to the business," Barry McCarthy, Peloton's CEO, said during a call with investors and analysts. "I don't know how many more of those unwelcome surprises there are in our future but it seems to me we have to be getting closer to the end of that story than we are at the beginning."
Over the last few years, Peloton has been in the midst of a business model overhaul. When McCarthy — a former Netflix CFO — was named CEO last year, turning Peloton into a subscriber-based business had been one of his primary missions. The company was also trying to capture new customers — who may not have the funds for its pricey equipment — by launching a rental program and a refurbished option. It recently introduced a tiered pricing structure for its app, which includes a free option.
But these tactics have yet to yield substantial results and have been hindered by economic headwinds as well as product recalls
Indeed, executives said that 15,000 to 20,000 users may have paused their subscriptions this quarter as they wait for their seat post replacements. The original bike seat has the tendency to unexpectedly break when using and has caused injury to users, including fractures, bruises and lacerations. The company has received 750,000 set post replacement requests so far, a figure that went beyond the company's expectations. So far, the company has fulfilled over 340,000 of these requests.
Charles Lewis Sizemore, chief investment officer of Sizemore Capital, said that economic headwinds like inflation and people shifting their spending towards outdoor experiences may be a leading cause of Peloton's loss of subscribers. Peloton App Members gain access to a vast selection of classes, such as live and on-demand workouts for strength, running and cycling, among others. Streaming services like Warner Bros. Discovery lost 1.8 million subscribers in three months, the company reported earlier this month.
"Peloton essentially has the same problem that streaming services have right now," Sizemore said. "On top of that, you also have the same problem that's just wrecking the entire retail sector right now that is inflation is causing consumers to pick and choose what they spend money on."
He said that when people eliminate Peloton from their routines, it can be hard to come back. Because of the high cost of Peloton's equipment, these people likely won't be buying another one of their products anytime soon. Peloton's subscription revenue of $421.7 million, while down 1% on a quarterly basis, is up 10% year-over-year and its Connected Fitness products revenue has dropped 25% from last year.
"It's one thing to cut, cut a subscription for your fifth streaming service," Sizemore said. "But if you're buying a very expensive home exercise bike, and then you still cut the cord on the streaming service that goes with it… that's a big psychological bridge to cross." The company ended the quarter with 828,000 Peloton App subscribers,
Peloton's McCarthy said that he doesn't expect the company to be free cash flow positive in the next two quarters. Peloton reported a net loss of $241.8 million in the fourth quarter compared to a $1.26 billion loss the previous year.
"Our forecast is really a tale of two cities. The second half of the year looks quite a bit different than the first half," McCarthy said. "We don't have very aggressive growth assumptions in my view."