Why beauty brands are experimenting with Roblox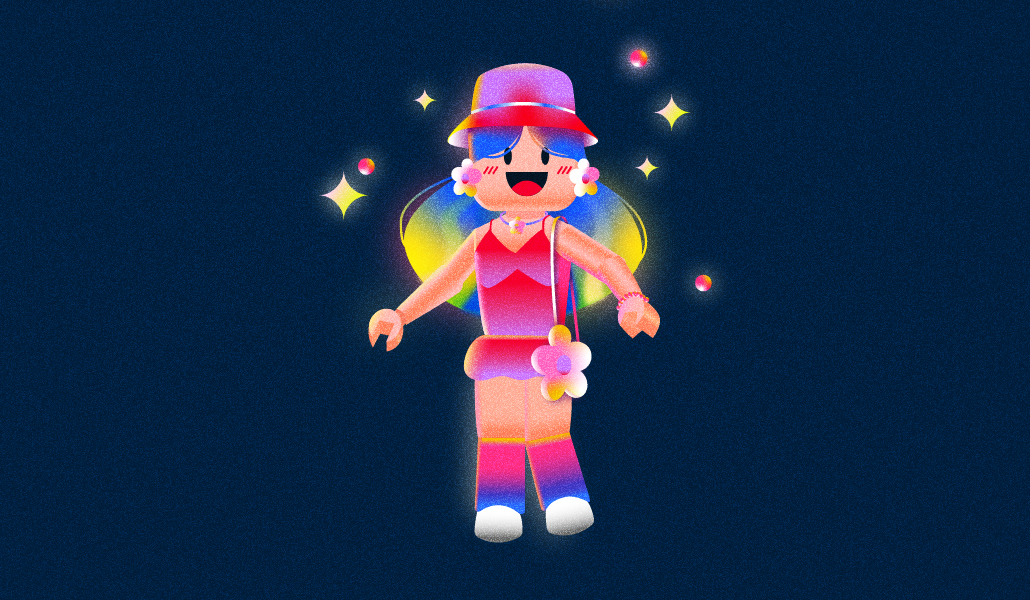 Ivy Liu
Roblox has captured the attention of traditional beauty brands that want to engage with a younger demographic.
Maybelline New York launched a virtual experience on Roblox late last month, that features games, virtual makeup looks and immersive spaces. In June, Fenty Beauty collaborated with Roblox to release a virtual experience on the platform that allows players to create products. That same month, Essence Makeup debuted its first game on Roblox, called Color Dare by Essence.
Roblox is a metaverse platform popular with kids under the age of 13, a demographic that might not represent the typical makeup buyer. But for many beauty brands, the allure of Roblox is tough to resist because of its active user base and relevance to younger consumers. According to a blog post from Roblox's founder in May, more than 55% of its users are now over the age of 13. During its second quarter earnings, Roblox reported having 65.5 million daily active users, up 25% year-over-year.
"The platform really resonates with younger consumers," said Melissa Minkow, director of retail strategy at digital consultancy firm CI&T. "Those younger consumers are graduating now into having the spending power and the awareness and interest for the beauty space."
Strict advertising regulations can often make it tricky for brands to appeal to kids. But by being on Roblox, brands can introduce themselves to a younger audience without blatantly advertising their products.
"It's an investment in future consumers," Minkow said. "And so to approach them at such a young age, you're earning their loyalty earlier on in their purchasing journey."
Communities on Roblox are also highly engaged. Shimmerville, the Roblox game of accessories retailer Claire's, had 290,000 monthly visitors in February and 67,000 in August. The game has a 92% player rating based on user satisfaction.
Brands like Maybelline have been taking advantage of Roblox to engage with different communities on the platform. For its most recent brand campaign on Roblox, the company said that it was specifically targeting the "vibrant music community" on the platform, in partnership with virtual DJ Kai. Users can remix Kai's latest track and join her listening party. The campaign also encourages Roblox users to test out Maybelline's products in unique ways in virtual spaces, like by using the brand's Falsies Surreal Mascara to paint graffiti in its Maybelline New York Lounge on Roblox.
"As the leading makeup brand in the digital space, Maybelline is committed to providing consumers with new and exciting experiences that promote self-expression," Emily Arkells, vice president of digital for Maybelline New York, said in a press release.
Others are using the platform to highlight their brand values or ethos. For example, users that achieve the objective of Essence Makeup's Color Dare by Essence game on Roblox, win a donation to two charities selected by Essence and LGBTQIA+ agency The Mixx. Like Essence Makeup, Nyx Professional Makeup also launched a campaign on Roblox during Pride Month this year, which focused on combating the bullying of LGBTQIA+ gamers.
Vijayanta Gupta, chief growth officer of customer experience platform Emplifi, said that brands can not only use the platform to connect with users but it can also be used to gather data for product development. Roblox users that visit Fenty Beauty's experience on the platform can not only create virtual products, but they can also vote for their favorite creations. Brand founder Rihanna will then review the finalists and choose one creation to produce physically.
Gupta said that it is easier to get people to engage with the brand in a virtual setting than in person. "You have this younger demographic spending between one to three hours every day on Roblox," he said. "It's very unlikely for any brands, not just beauty, to get someone to spend one to three hours in a mall or in a place where they're putting a pop-up store."
Despite the potential opportunities on the platform, metaverse experimentations remain tricky for brands, especially because the cost can often be hard to justify. Earlier this year, Walt Disney eliminated the next-generation storytelling and consumer-experiences unit that was responsible for the company's metaverse strategies. Social media giant Meta has seen losses mount for its metaverse division. In 2022, Meta's Facebook Reality Labs division lost $13.7 billion up from a $10.2 billion loss the previous year. Compared to other metaverse platforms, Roblox can be more cost-effective way for brands because they don't have to invest in original content series or hardware.
Gupta encouraged brands to be responsible when launching a marketing campaign on a platform like Roblox where so many users are children. "I think brands who are engaging with audiences on Roblox have a responsibility to acknowledge the impressionability of the audience that they're interacting with," Gupta said. "The benefits can far outweigh potential risks if brands approach this [platform] with thoughtfulness."