Major retail players are walking back their metaverse strategies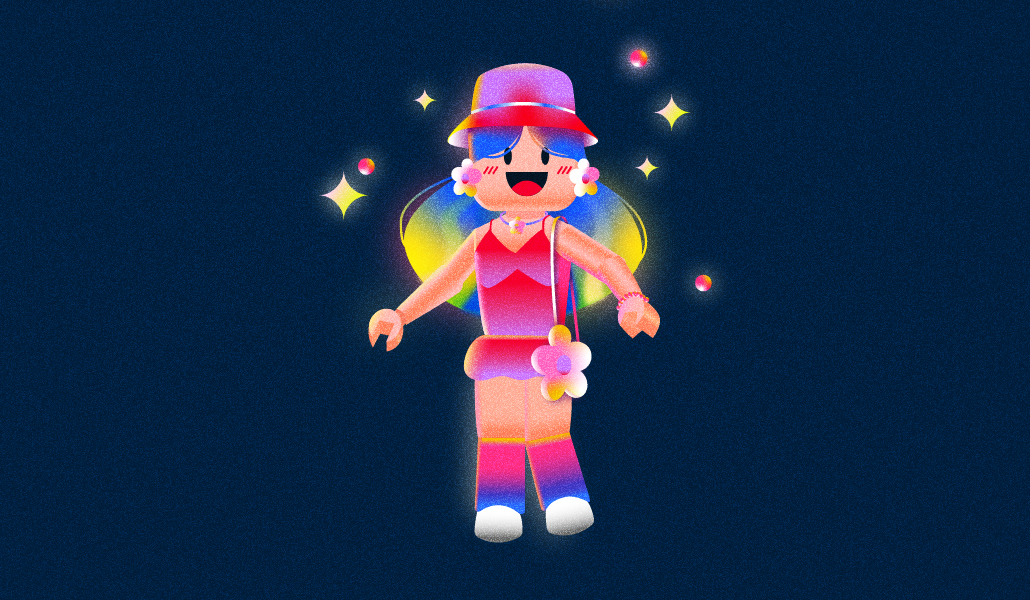 Ivy Liu
For some of the largest retail companies and brands, the metaverse is losing its luster.
Walmart has reportedly shut down its Universe of Play metaverse experience on Roblox just six months after its launch, according to consumer advocacy group Tina.org. Walmart, for its part, said it discontinued the experience "as planned." Walt Disney has axed the next-generation storytelling and consumer-experiences unit that was mapping out the company's metaverse strategies late last month. This string of news came after social media giant Meta reported that its metaverse division generated a loss of $4.3 billion in the fourth quarter.
These reports have raised questions on the metaverse's ability to yield returns on the investments companies have made in it. Retailers and brands have mainly been using the metaverse to build brand experiences and marketing, but many have yet to report on its conversion rate. In an economic environment where retailers and brands have been attempting to cut costs, experts said that retailers would likely pare down unprofitable areas of their businesses. 
"One of the biggest challenges was really figuring out the right [key performance indicators] and also just figuring out if there weren't even implications for many brands when it came to their physical product," said Melissa Minkow, director of retail strategy at digital consultancy firm CI&T. "It was just such a big, broad, abstract landscape that it seemed there was kind of a lack of direction."
The metaverse is a broad term that's essentially used to refer to 3D enabled digital spaces, where people can socialize and live their personal online lives. Roblox, Decentraland and Sandbox are of the most popular metaverse platforms.
In recent years, brands saw the metaverse as a means of elevating their virtual experiences, and reaching Gen Z in particular. Walmart launched Universe of Play in September and had mainly marketed it as an immersive virtual toy destination. For Disney, the division in charge of its metaverse strategy was focused on crafting interactive storytelling methods using technologically advanced channels.
Retailers of varying sizes were attempting to look for ways to incorporate the metaverse in their strategies. For example, Bloomingdale's unveiled a multi-brand metaverse department store as part of its holiday marketing strategy, while registry service Babylist launched a virtual showroom in November where shoppers can find products and add them to their registries.
"The metaverse is just a big old experiment right now," Babylist Chief Growth Officer Lee Anne Grant previously told Modern Retail. "We wanted to start learning early because we believe that in a couple of years, or in five years, or in 10 years, it will be a core part of kind of how people are shopping. So why not start learning now?"
While brands were optimistic about the metaverse, consumers didn't seem to match their sentiment. Minkow, who authored a recent CI&T report, found that 81% of respondents haven't made a purchase in the metaverse and 45% said that they don't ever see themselves shopping in it. Meta initially set a 500,000 monthly active user target for its metaverse offering, Horizon Worlds, by the end of last year but then changed its goal to 280,000, indicating how the company underestimated people's engagement level with the platform.
"A lot of the retailers that I've spoken with have approached the metaverse as a brand strategy or an experiential strategy without looking for immediate short-term returns," said Kyle Wong, chief strategy officer at customer experience platform Emplifi. Long term, it has the potential to be a profitable business, but many brands aren't there yet and the threat of the recession could force some brands to reconsider their pricey metaverse ambitions, he said. "In any digital strategy, there's always a little bit of a gap between the strategy and the execution," he added.
Indeed, Disney's plans for the metaverse had been unclear. In January last year, Insider reported that Disney was approved for a metaverse technology patent for theme parks. Roughly a year later, all 50 members of the team in charge of developing Disney's metaverse strategy were off. 
Wong said that some companies that invested in a metaverse strategy do so in hopes of connecting with Gen Z shoppers and various online communities, but monetization can be a challenge. 
Pacsun, for example released an NFT series called Pac Mall Rats last year, that the company positioned as part of its metaverse strategy. Overall, Pacsun's goal with the NFT series was tied to expanding its presence in the virtual world.
However, reporting from Sourcing Journal last year indicated that after Pacsun sold its first NFT, every token was sold for less than the ones before it. The report states that the retailer attempted to auction off an NFT artwork by artist Sara Shakeel last year with an opening bid of 0.327 ETH or $1,000 at that time and received no bids by the time the auction closed.
But with the launch of a new metaverse experience on Roblox in February, Pacsun doesn't appear to be backing down on its bet — just testing out new concepts in the metaverse.  
Walmart also aimed to reach Gen Z consumers in the metaverse through Universe of Play. In doing so, it garnered scrutiny from industry watchdogs for potential 'stealth marketing' to kids. 
Although some companies may be hitting the breaks on their metaverse plans, that doesn't mean they won't resuscitate their strategies in the future, said Yoram Wurmser, principal analyst for technology at Insider Intelligence. At the moment, he said people aren't ready for brands' vision in the metaverse. With companies backing out now, this could give more room for the metaverse to grow organically with consumers.
"I think the brands are going to follow the consumers rather than trying to create an audience that doesn't really have a lot of interest in what they were selling," he said. "The consumers are going to go in areas that interest them."