'We're constantly looking at the customer shopping behaviors': Walmart hones in on personalization in latest round of tech updates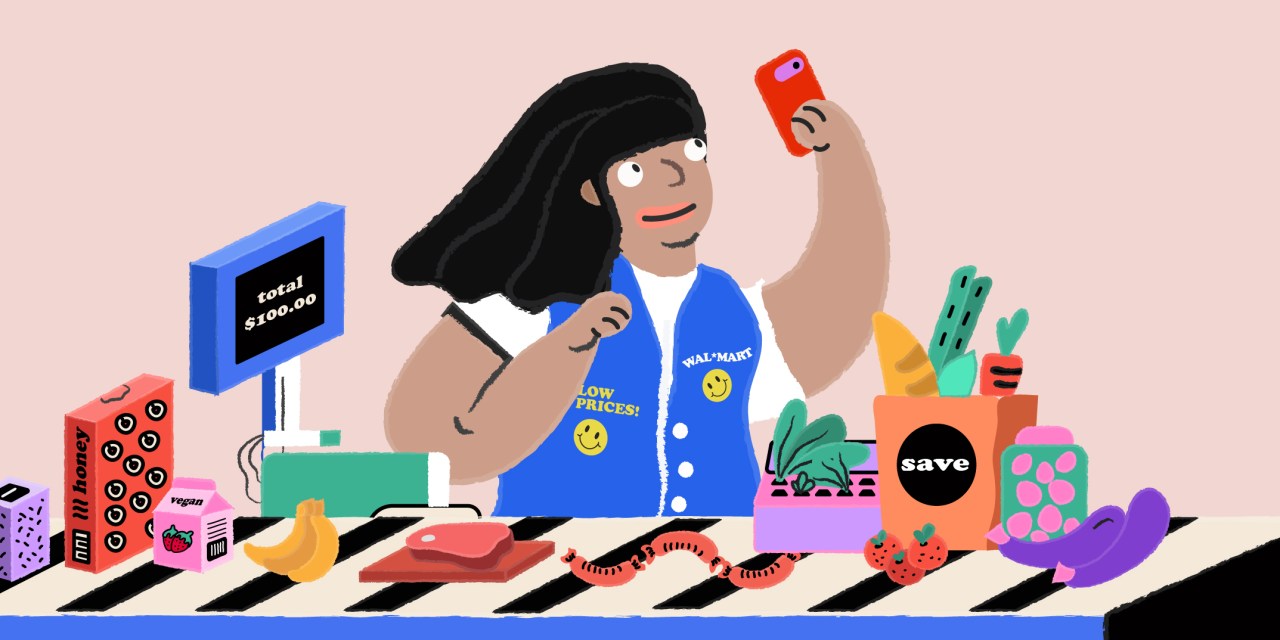 Walmart is continuing to put personalization at the forefront of its recent wave of tech upgrades.
Last week, Walmart said it was updating its app and website, which include a styling feature that offers people ways to complete an outfit — recommending shoes, bags and accessories that would match a certain piece of clothing. It added the ability to curate and share people's gift registry lists as well as a filter to let people view EBT-eligible products. Days later, Walmart expanded its virtual apparel try-on feature to let people use their own photos to see how clothes would look on them.
The retail giant has been centering its tech capabilities around customization in an attempt to make people more confident about their purchases and make the shopping experience easier. These updates come as the needs of shoppers rapidly evolve, experts said. By providing tailoring shopping experiences towards shoppers' individual preferences, Walmart hopes to be better able to meet rapidly changing customer demands.  
"By making it personalized, it helps narrow that decision-making for them because we know who they are, we know what they're shopping for," Brock McKeel, svp of site experience at Walmart eCommerce, told Modern Retail. "We get to know them."
In its recent earnings report, Walmart said its inventory for its U.S. arm was up 26% in the second quarter versus last year — a growth partly attributed to mismatched consumer demand. As a result, the company's operating income that quarter declined 6.8% to $6.9 billion.
Apparel, McKeel said, is one of the categories that has plenty of opportunities to be personalized, hence the company's expansion of the virtual try-on platform Zeekit, a company Walmart acquired last year. However, apparel isn't the only category Walmart is focusing on. In June, Walmart released an app-based AR feature that would allow people to see how certain furniture and home decor products would look in their rooms. On the grocery front, Walmart also released an online and in-app tool in January that lets people scan products and find out whether the item meets their dietary preferences.
McKeel said that the site updates came after hearing feedback from customers and Walmart associates — as well as from Walmart's own customer observations. "We're constantly looking at the customer shopping behaviors," McKeel said. "We want to make it to where they can find the items easier, we can find what they're looking for, have the right assortment and have the best price."
Though McKeel wouldn't share specific KPIs he hopes to accomplish with these new programs, he said that in adding these new tech capabilities, the company hopes to build trust with people and drive repeat purchases.
In recent years, retailers have been working to tailor the shopping experience for individual people no matter where they shop. Men's body care brand Huron has a "build your own bundle" feature, which gives shoppers the option to fill their carts with whatever product combination they want and get incentives if they spend a certain amount. JCPenney announced its plans to offer artificial intelligence capabilities last week, which would allow customers to virtually test makeup and get specially tailored skin care advice. 
Shellie Vornhagen, Chief Experience Officer at customer experience platform Emplifi, said that tools that help personalize the shopping experience, such as AR technology, can be a way to alleviate returns, which would help retailers improve their bottom lines. She said when customers feel satisfied with their purchases, they're less likely to return them. According to an Alter Agents survey commissioned by Snap and Publicis Media, 80% of people reported being more confident about what they bought after using AR.
"From a consumer perspective, it's important to feel like you identify with the brand," Vornhagen said. "If you feel like the brand is doing more to identify with you, I think that builds that loyalty and that loyal fan base."
Even in stores, Walmart is looking to add more personal touches to shopping. Walmart said in June that it is developing an AR tool that would personalize how customers view product information. For example, if customers have dietary restrictions they would be able to quickly sift through food ingredients.  
However, hyper-personalization might not always meet the hype. Bryan Gildenberg, svp of commerce at Omnicom Commerce Group, said that retailers could risk spending too much time and energy for very little return. "What Walmart knows about me or you is difficult to monetize in a meaningful way unless it's done with a high degree of automation," Gildenberg said.
Still, Walmart's McKeel said that the company doesn't plan on slowing down these investments anytime soon. 
"We'll continue to listen to our customers," McKeel said. "If we just keep the customer at the core of all of our decisions and helping us prioritize the features and functionality rollout, we'll continue to deliver what they're needing from us."