'Lost its buzz': Some brands cut Snap ads due to poor efficiency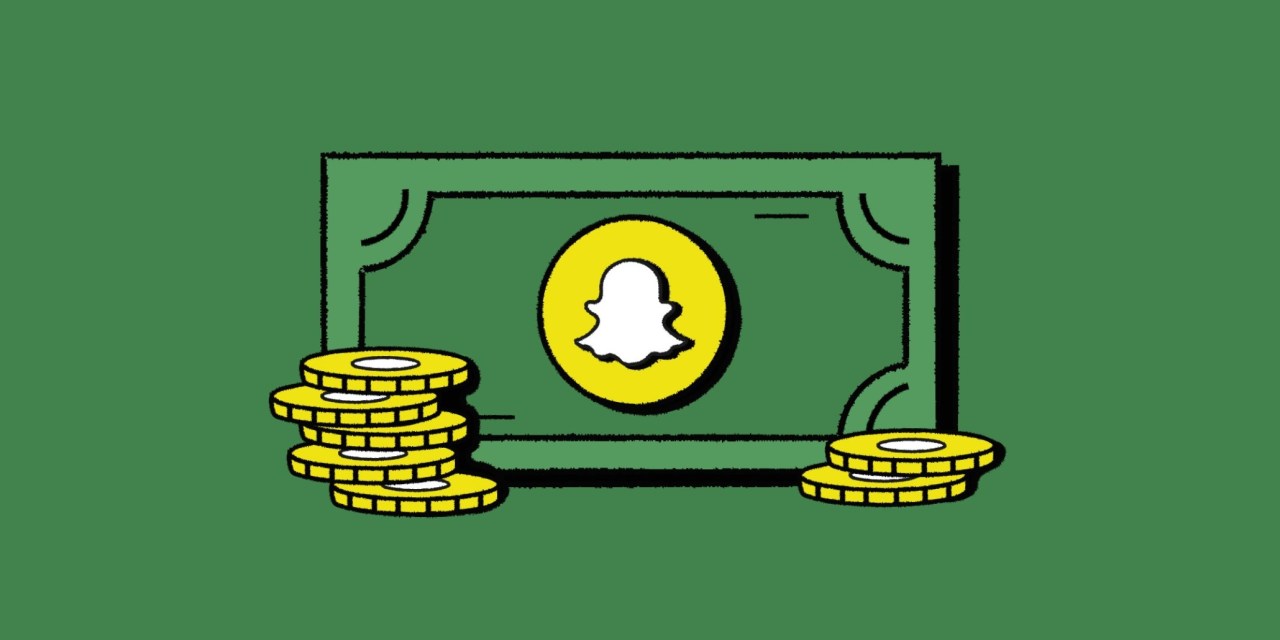 Ivy Liu
As budgets tighten, some smaller brands are no longer runnings ads on the popular social media app Snapchat citing a lack of efficiency.
Two agency heads, who represent roughly 50 small- to medium-sized brands each, told Modern Retail, there has been a significant pullback from their clients in terms of ad dollars spent on Snapchat. And even among agencies who are reporting that their clients are spending slightly more on Snapchat, it's tough to justify further investment in the channel right now, given economic conditions.
These pullbacks have been reflected in Snap's latest quarterly earnings. Snap announced its first-ever quarterly revenue drop last month. For the first quarter of 2023, Snap reported a 7% drop in revenue to $988.6 million, compared to $1 billion reported for the same period a year ago. Experts said the pullback is partially due to the fact that both Facebook-parent Meta and tech giant Google have enhanced their ad products. This, coupled with low ROAS and rising cost of CPMs on Snap, as well as crowding from national brands on Snap, is hurting overall ad spending geared towards the platform.
Snap, for its part, pointed to the fact that the number of active advertisers spending on its platform increased both quarter-over-quarter and year-over-year in the first quarter. "While the operating environment continues to be a headwind for marketers worldwide, we have been using this opportunity to make significant improvements to our advertising platform, including new ad formats and enhanced optimization to help partners efficiently reach our large and growing community of over 750 million monthly active Snapchat users," a Snap spokesperson told Modern Retail in an emailed comment.
Katya Constantine, founder of the agency, Digishopgirl Media said that 75% of her clients who are active on paid digital channels have gone completely dark on Snap since the beginning of this year. She added that ROAS on Snap has dropped below 1x to 0.6x and 0.5x in some cases. Separately, Will Payne, president of Payne Media Group told Modern Retail that Snap "has lost its buzz" and that his agency had not booked any ads on Snapchat since 2022.
Ryan Craver, chief executive at e-commerce agency Commerce Canal told Modern Retail that Snap remains a "small part" of his clients budgets, but he added that they are unlikely to gain significant share due to lack of growth catalysts.
At a high level, Snap said it is working to improve its ad platform across three key areas: observability and measurement, engagement as well as enhancing ad ranking and relevance to increase conversion rates. The company said it is hoping new hires including former Microsoft executive Rob Wilk and former Google ad executive Darshan Kantak will bring fresh energy and momentum to drive revenue growth at Snap.
This year has ushered in not only a more competitive buying environment, but also one that is more conservative, said Constantine from Digishopgirl Media. As a result, Constantine said that a lot of brands have pulled back from channels where they were not seeing efficiency.
But she also added that overall year-over-year digital media ad budgets are down 20%. "Expectations are up, so really, efficiency is the focus and dollars are being prioritized to channels where we are seeing stronger bottom-of-the-funnel performance," said Constantine.
Payne said that a few years back, Snap was "very, very inexpensive" and it was very "hot" but his agency has not placed any ads on Snap for 2022 and 2023. Whereas five years ago, roughly 10% or 15% of Payne's clients invested in Snap campaigns.
"What I mean by hot is, it wasn't overpopulated with national brands. And so my local clients were able to pick up some really good ROI," he said. But Payne added as the space got crowded, the return on investment was not as fruitful as it once was. Payne Media Group is a boutique agency which works with regional clients like auto dealership Ed Wallace Ford and Tipps Sacred Grounds Coffeehouse.
Meanwhile, Craver said his clients have always used Snap conservatively. "[Our Snap ad budget] hasn't fluctuated much over the years. I wouldn't say it's dead in the water, but can't see how they gain significant share, [because] its user base is not seeing a ton of growth. They do have a rabid customer base that uses Snap in place of messaging, but still no near term growth catalysts we can see," added Craver.
Among Constantine's clients, Snap has seen the biggest decrease in spending compared to rivals. "We're not that dark on Pinterest and I would say that our spend on TikTok is not growing as aggressively as it was previously. But yeah, basically, these secondary, tertiary type of initiatives is really where a bunch of pullback came from," she explained.
But top executives at larger agencies including Dentsu and VaynerMedia, which Snap directed Modern Retail to speak with, said the Snapchat platform continues to see a slight increase in spending from their respective clients.
"VaynerMedia is always looking to focus on where the consumer attention sits. And for many of our advertising partners when they're looking to target Gen Z, Snapchat is definitely part of that conversation. Especially in a world where 90% of 13 to 24-year-olds are on the platform, opening the app 40 times a day," said Peter Chun, global head of platform at VaynerMedia. From a performance perspective, the agency said it had seen spending on the platform grow year-over-year without sharing specifics and expects that trend to continue.
Separately, Doug Rozen, chief executive at Dentsu Media for the Americas region said that among Dentsu clients, "we're seeing a slight rise year-over-year on Snap, which in these marketplace conditions is probably more significant than the slight rise in and of itself."
"We see Snap as an important partner. Over the last year and a half, we've been working on a series of performance-driven products that have allowed us to really connect the engagement that exists on Snap to then outcomes, which has allowed clients to take advantage of the growing audience that Snap has had," said Rozen in a phone interview.
Chun said the challenge for Snapchat is that it's one of the "most public but private platforms, because the use case of the platform is heavily focused on direct messages." He went on, "The challenge that Snap has is that a lot of their ads appear in user stories, which in a lot of ways may not be visible to the brand."