GoodwillFinds brings on new executives with plans to hit 1 million listings by the end of the year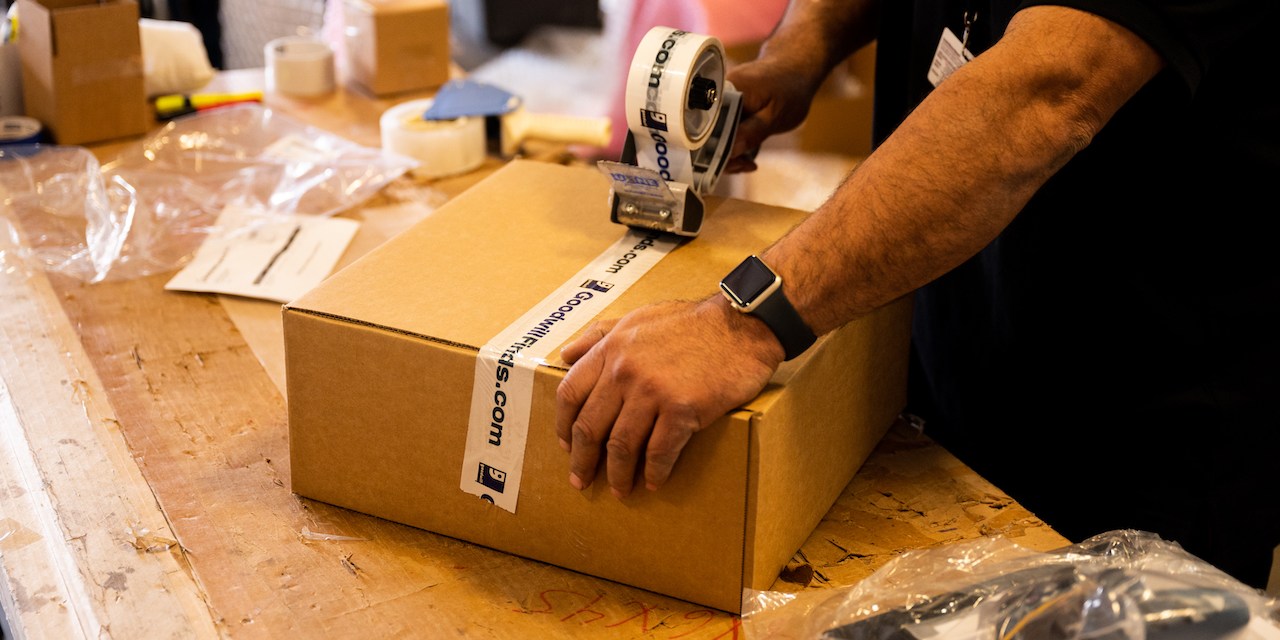 GoodwillFinds
Just months after launching, Goodwill's online marketplace GoodwillFinds has a big year planned ahead.
According to the nonprofit, this digital growth is helping fuel its slew of community-based programs, including job training, employment placement services and youth mentorship. E-commerce is also considered to be the future of Goodwill, which has been operating thrift shops for over a hundred years. 
Since the platform's launch in October 2022, GoodwillFinds has sold over 200,000 items, with the goal to double inventory by the end of the year by listing a million items. Now, GoodwillFinds wants to build on this momentum by onboarding more member stores to increase inventory listings. The team also announced new c-suite hires to better compete in the noisy resale industry. The two new executives include Jim Davis — formerly of Dell, Office Depot and Buck Mason — as GoodwillFinds' new chief revenue officer. Additionally, Nicolas Genes, who previously worked at TheRealReal and ModCloth, is joining as chief technology officer. 
GoodwillFinds CEO Matthew Kaness told Modern Retail that GoodwillFinds' origin dates back to about four years ago, when it was conceived by members that wanted to establish an e-commerce business "so that Goodwill can thrive in the next hundred years."  
Then, the pandemic was the catalyst to accelerate the program, and GoodwillFinds partnered with Salesforce to create the platform's technology for the launch. The operation launched with four regional members last fall, in the Chicago, Seattle, Colorado and the Los Angeles areas. 
This spring three more regions are coming on: Goodwill Industries of South Florida, Goodwill Akron and Goodwill Industries of Greater Cleveland and East Central Ohio, adding more than 50 Goodwill retail stores to the platform and bringing the total to 360. That figure is likely to double by the end of 2023, according to Kaness. In addition to the new executive hirings, the GoodwillFinds team — currently about 20 people — will double in size this year to support demand.
"The consumers have been loving it and are coming back, that's a testament to the power of the Goodwill brand and its legacy," Kaness said.  
"Scaling resale profitably" 
While GoodwillFinds doesn't have the venture backing of the likes of ThredUp and The RealReal, Kaness said the organization has a few advantages. 
There's its brand name recognition, which has long been associated with thrifting for a good cause. There are already millions of customers that frequent Goodwill stores, and may be interested in more unique finds online that aren't available at their local location. "We also have a near unlimited supply from all the donations that come in everyday," Kaness said. 
This factor in particular contributes to the business' healthy margins, he added, "because we're selling donations with low or no nominal cost to start with." 
Moreover, the time-consuming consignment process is arguably the hardest part of scaling online resale profitably. It usually consists of employees documenting, authenticating and listing thousands of items – which can get expensive.
For GoodwillFinds, this process will be done by the participating stores' staff. "We're building the tech around members' existing inventory and warehousing," Kaness said. "So we don't have to raise capital to fund that." 
The tech is also helping speed the process along. After five months, the GoodwillFinds team has found ways to efficiently scale listings by building out a process through proprietary AI software. Kaness said this allows member stores to price, list and ship out orders, all on-site and without transferring inventory around. "Where we still have work is partnering with each Goodwill location on streamlining outbound shipping, since it's something they're not used to doing," Kaness said.
In the past few months, GoodwillFinds has received interest from retailers interested in either donating bulk merchandise or cross-listing the platform's products on their own websites. He also said that GoodwillFinds has had luxury and designer brands express interest in partnerships, in which Goodwill "can act as an objective secondhand authenticator, though he declined to name specific companies. 
But e-commerce ambitions require robust marketing, which Kaness said will be one of biggest expenses for Goodwill's marketplace.
Thus far, Kaness said GoodwillFinds hasn't spent much on paid marketing, and has mostly relied on organic brand awareness for customer acquisition.The existing Goodwill audience also gives the e-commerce team access to thousands of customers' email and phone numbers, which will be used to build up the digital customer base.
Building an effective marketing strategy
As the platform scales up, paid ad channels will be turned on. "We've been experimenting with TikTok and Instagram influencers to see what content and messaging works," Kansas said. "We've also been effective in the affiliate marketing channel, and will continue to grow it." 
Erin Schmidt, an independent apparel industry consultant, said Goodwill is already well-established in the consignment world, but that "in order to grow profitably in the digital ecosystem, GoodwillFinds we need to market its online presence well," Schmidt said.
She added that many consumers may not be aware of the all the quality brands and vintage finds that are available on its site. Furthermore, she said tapping brands and retailers for excess products is also "a win-win," both for them and for Goodwill. The partnerships could also alleviate some of the costs of building out in-house resale programs.
Online resale has been embraced by non e-commerce startups, showcasing the trend's strength. At the height of the pandemic, a number of thrift stores experimented with digital sales out of necessity, including New York City-based nonprofit Housing Works.
Going beyond experimentation, GoodwillFinds intends to grow in the coming years as a legitimate player in the busy digital consummate space. "With Gen Z destigmatizing secondhand, we know resale is not a fad," Kaness said. "And we think we can revolutionize resale in America and help pioneer circular retail."