DTC Briefing: How brands are grappling with rising software costs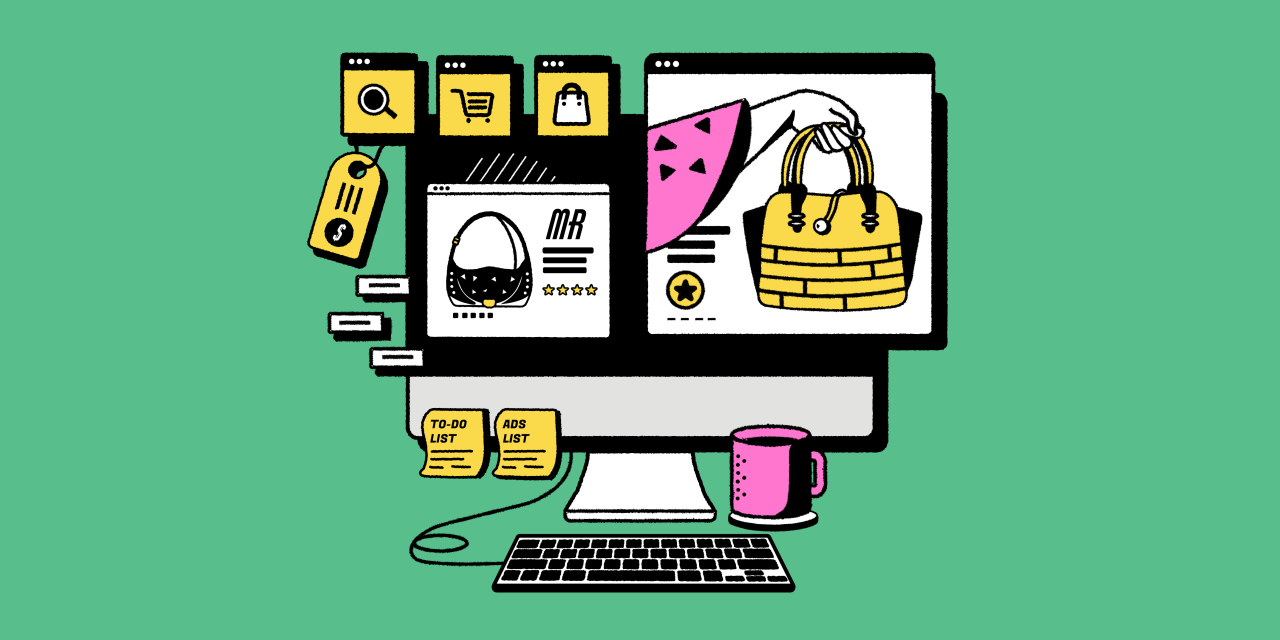 Ivy Liu
This is the latest installment of the DTC Briefing, a weekly Modern Retail+ column about the biggest challenges and trends facing the volatile direct-to-consumer startup world. More from the series →
Running a direct-to-consumer brand is more technologically complex — and expensive — than it ever has been.
DTC brands are no longer just powered by Shopify. Now, they also need an email marketing vendor, a reviews vendor, a returns processor — the list goes on and on.
These technology providers aren't immune to inflation, with many of them having raised their prices over the past year. In turn, rising SaaS costs have become a greater thorn in the side of DTC brands in 2023. That's led many founders and executives to contemplate which of their vendors are truly indispensable for running an e-commerce business.
Smaller companies, in particular, have been hit hard with the rate hikes. A number of executives said they're dealing with these changes by cutting back on under-utilized software, taking pitches from alternative platforms and even building out their own in-house tools. But for some must-have platforms, a price hike is just deemed as "the cost of doing business."
In April, Shopify increased prices across the board for all its popular plans. Shopify's Basic monthly plan went from $29 to $39, classic Shopify increased from $79 to $105 and Advanced jumped from $299 to $399 per month. Last September, Klaviyo also announced a rate increase. While every company's plan varies based on factors like number of contacts, a number of small- and medium-sized brand executives confirmed that current Klaviyo rates are around the $4,000 monthly range. Klaviyo, which filed to go public last week, declined to comment on the new pricing structure.
How brands are cutting back on out-of-control SaaS costs
There are a few tools that DTC startups can't go without; if you want to sell products online, you need some type of e-commerce hosting solution.
So, the first step many brands take to try and cut down on SaaS costs is by locking in multi-year contracts for their must-have tools. For example, one in-house marketer at a DTC brand told me last year her company was able to lock in multi-year contracts at specific rates for Shopify and Dash Hudson, a social scheduling and research platform. She said the brand pays over $4,000 for Klaviyo's monthly plan. "But we have so many contacts, so I really don't think Klaviyo is that bad when you look at ROI," she added.
One startup founder said that he's "seeing competitors pop up in more commoditized services at much more attractive price points." Email is one of these, he said; "Klaviyo-type companies are emailing us weekly offering the same service at a much lower price point." The company is now in the process of switching to Sendlane. The founder says Sendlane is "essentially the same service" as Klaviyo for a CPG brand of this size, but only costs $100 a month — "for now, at least."
Instead of switching providers, another potential solution for brands is to look at how they might be able to minimize fees spent on a particular provider. Tech solutions are also popping up to assist with this.
A startup called Orita, for example, claims to use AI to cut waste from email or SMS lists to make sure brands aren't overspending on marketing tiers. The way it works is that Orita's analytics tools alert brands to any spam or junk email addresses, and collapse them into the customer's primary email. In turn, brands only have to send blasts to the most up-to-date addresses.
Orita CEO Daniel Brady said the data analytics company began specifically focusing on helping brands streamline their email and SMS databases this year. The pivot came after hearing about how the pricing structures of services like Attentive and Klaviyo are determined: brands hit more expensive tiers as their lists grow. The idea, then, is that Orita can ensure that brands don't unnecessarily grow into a more expensive tier.
"We also check for who is actually responding to these blasts, or whether they're only opening it on a seasonal basis," Brady said. "This helps brands better target the most responsive customers." Brady said Orita is now working with direct-to-consumer companies like Caraway and Italic. According to Orita, the cleanup service recently helped Doe Beauty cut its Klaviyo bill by 32%.
Cutting back on bells and whistles
If none of these options are enough, the next step for brands is to cut out software tools that are only nice to have.
"These services start out being relatively inexpensive, but the more you use them the more expensive they get," Karl Shevick, founder and CEO of DTC mattress brand Earthform. The company was an early adopter of Shopify Plus, but has since downgraded to the regular version since the rate increased.
Shevick, who previously founded mattress brand Sleep on Latex in 2013, said his team has relied on a grandfathered simple plan by Yotpo for review collection over the years. But now, for things like inventory management and reviews, Earthfoam is in the process of creating its own software rather than using third-party services.
"While Klaviyo's pricing has gotten high, we get enough functionality and ROI that it feels worth it," he added.
Kim Pham, co-founder of Asian sauce brand Omsom, said that she sees rising software costs as "the reality of a recession." That is, amid a tough economic environment, raising prices is a more straightforward way for already-established providers like Shopify and Klaviyo to ensure their revenue keeps growing.
But, she's using the tough economic environment as a reason to "cut the bloat" and get rid of any unnecessary software expenses.
The first things to go were nice-to-have analytics tools or reporting tools, she said. "We're small enough that an intern can spend an hour a week pulling that data." These include social media analytics providers like Iconosquare, as well as seemingly cheap office tools like Calendly and Typeform. The internal Omsom staff are now using Google Drive for forms and document-sharing. Omsom is also in the process of manually cutting back on Shopify apps to reduce add-on costs, Pham confirmed.
Omsom has tried to negotiate on the price of some subscriptions, but that hasn't always worked out. "We don't really have any leverage as a small account, we've tried a couple of times to get grandfathered but it's usually fallen on deaf ears," Pham said, referring to various SaaS subscriptions. The company has also asked about special plans for minority or women-owned businesses, but had no luck. 
Ultimately, many of these startups like Omsom find that there are certain instances where they have to bite the bullet and accept a price increase, because there are no other software providers that fit their needs.
"Shopify is one you have to stick with because it's really hard to get out of the Shopify ecosystem," Earthform's Shevick said. "Theoretically, we can build our own setup since we don't have a lot of SKUs, but we'd have trouble integrating it down the line."
"We are getting pitched by a bunch of emerging vendors," he added. "But I don't know if anyone can compete with Shopify and Klaviyo's size at this point."
What I'm reading
A story in WSJ Magazine outlines how Glossier is reinventing its growth trajectory after pioneering the DTC beauty model.
DTC jewelry company Brilliant Earth is betting on malls with the opening of three new showrooms.
How Aerie uses its "unfiltered" brand DNA in its influencer marketing strategy.
What we've covered
Years after launching it in 2016, Rothy's is reintroducing its viral knit flats with an updated design.
After months of tension between Shopify and Amazon, Shopify merchants can now add the Buy With Prime option on their checkout page.
TikTik continues to push brands to use its e-commerce offerings. But some brands report myriad issues with logistics and fulfillments when trying to sell via TikTok Shop.