Shopify ends standoff with Amazon on Buy With Prime, leaving merchants relieved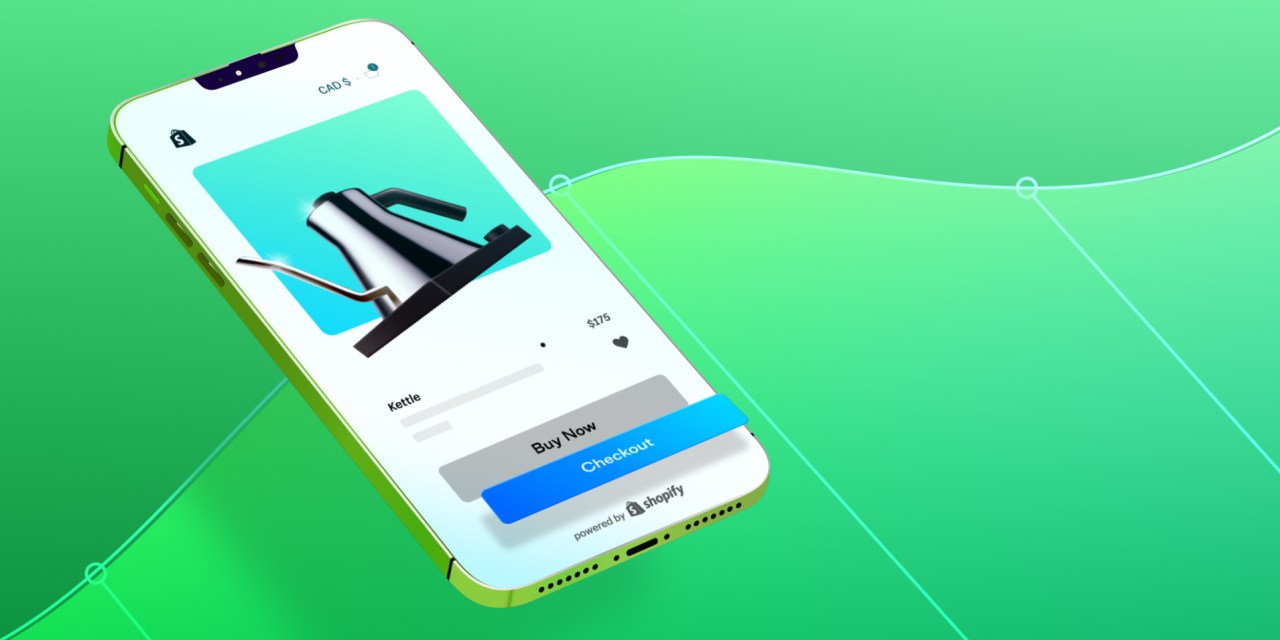 Shopify
For the past year, merchants have been caught in a tug of war between Shopify and Amazon.
Shopify and Amazon had previously been duking it out over whether Shopify merchants had the right to use Buy With Prime, a tool Amazon released in 2022 that allows brands to make products eligible for Amazon's Prime shipping on their own website. Last year, Shopify had warned merchants against using Amazon's Buy With Prime service because it was against its terms of service. Specifically, Shopify's terms of service mandate merchants to use Shopify Checkout "for any sales associated with your online store."
But on Wednesday, the two companies made nice. Brands that use both Shopify and Amazon's fulfillment network will soon have the option to add the Buy With Prime app from within Shopify's app ecosystem for direct integration into Shopify Checkout, processed by Shopify Payments. The app will start rolling out as invite-only to select Shopify merchants this week, and it will be available to all U.S.-based Shopify merchants who are already using or want to use Amazon's fulfillment network by the end of September.
Developers and merchants that spoke with Modern Retail said this resolution between the two companies will make it easier for brands to sell on both platforms, without worrying about picking one over the other. Over the years, many of the startups have that launched on Shopify, like Brooklinen and Caraway, have also started selling their wares on Amazon in pursuit of higher sales growth. Shopify's truce with Amazon is indicative of a growing realization in the industry that many of today's e-commerce startups will be looking to sell their products on both Shopify and Amazon — and as such, the two companies will increasingly have to find ways to make nice.
App developer Mark William Lewis, founder of Netalico Commerce, said Shopify has potentially reached a "compromise" in its negotiations with Amazon to avoid losing merchants to rivals like BigCommerce and Magento that do offer a better and more seamless integration with Amazon whether they like it or not.
"They [Shopify] want to stay open and support this kind of integration," said Lewis. "If merchants are selling a lot on Amazon already, they're going to look for their DTC website to you know integrate with Amazon very tightly," he added.
"These are the two e-commerce giants and to see them working together to make e-commerce better for small businesses like mine is a huge win," said Cason Crane, founder of coffee company Explorer Cold Brew. His company has been selling through Shopify and Amazon for the last two years.
"I've been a user of Buy With Prime on my Shopify stores since the first beta testing and it's been really encouraging to see how quickly they've responded to our seller feedback, and continue to iterate on the product. And this is a huge step forward," added Crane.
For Aaron Spivak, co-founder of Hush Blankets, the important thing to note is that Amazon is OK with merchants getting Prime benefits inside Shopify's ecosystem. "For a customer to go and shop online with a brand and to know that it'll be a very similar experience to buying with Prime on Amazon, it definitely increases conversions," he said.
Spivak further went on to say that shoppers really trust the Amazon Prime experience. "Customers love shopping where they're most comfortable, and many customers are obviously very comfortable shopping with Amazon, trust how fast it arrives."
"This announcement makes things so much easier for a brand like ours to sell on both," added Spivak, who has been selling via Amazon and Shopify for seven years.
Challenges with the old Buy With Prime
Shopify sellers that used Fulfilled by Amazon were able to test the Buy With Prime badge which would ultimately take shoppers to Amazon's checkout page. Lewis said two of his clients were using the previous Buy With Prime iteration and did not get banned on Shopify.
However, he said they faced difficulties due to lack of data, because the order processing wasn't normal. "The merchants had a lot of trouble like tracking the uplift in Amazon orders versus the Shopify orders because they weren't feeding into their same system."
Crane said in the earlier Buy With Prime iteration on Shopify there was "an element of discontinuity" in the e-commerce experience and as a selle,r he'd never want his customers to be leave his website. Crane added that having one consolidated checkout managed by Shopify is an advantage. "I'm expecting to see conversion proof," he added. Explorer Cold Brew saw an overall 15% lift in new customers since Crane first start testing Buy With Prime on his Shopify storefront.
Spivak said previously, it was a very difficult, manual and development heavy process to integrate Buy With Prime. "It was very clunky because it wasn't as simple as an integrated app. It required a lot of manual work to connect the two and then also manual maintenance to make sure its consistently working," he explained.
Crane pointed out that Shopify and Amazon will still need to iron out kinks related to things like, "how will a mixed cart work? How will there be capability for bundles and things like that?"
As both parties roll this out more widely, Spivak said the biggest challenge is going to be on the fulfillment side. A lot of Shopify brands use 3PLs that they have really personal relationships with built over time. Meanwhile, Amazon is very strict in its fulfillment requirements, and the company does fulfillment in a very specific way. "So it might not work for every brand," he added.
Ultimately, Spivak said, "this is like Apple working with one of their competitors. Shopify and Amazon have been very competitive over the years, but this is showing that they can work together."