5 things to know from Klaviyo's S-1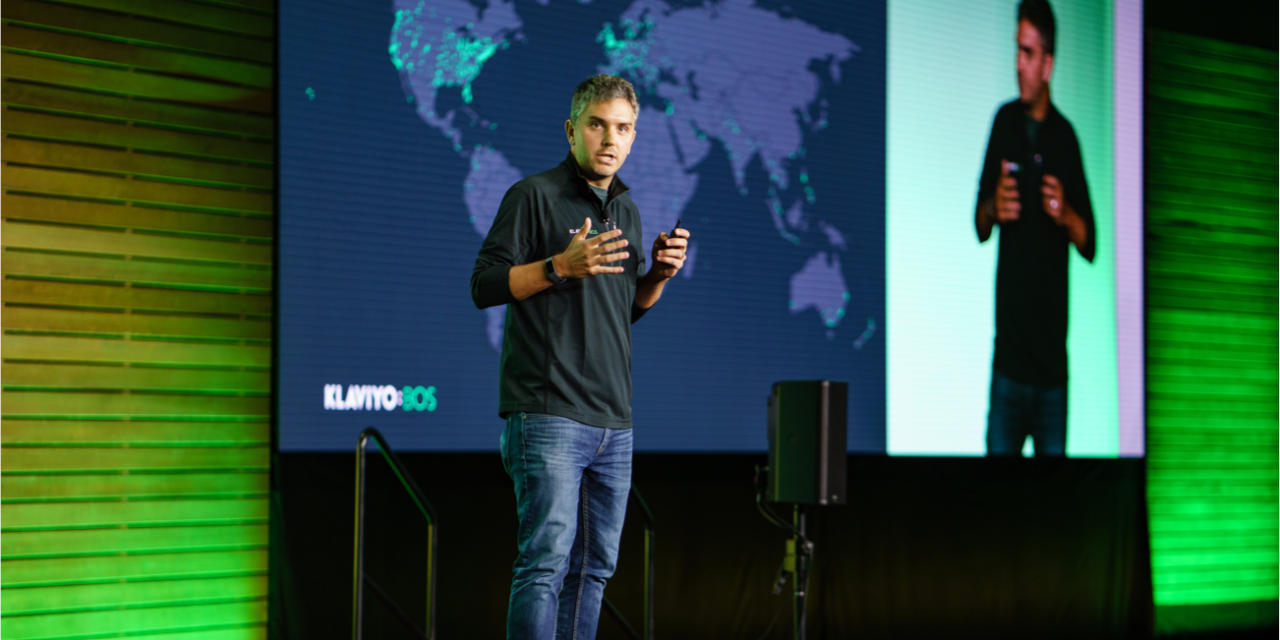 Klaviyo
One of the biggest players in the Shopify ecosystem has filed to go public.
Klaviyo, a data collection and marketing automation platform that largely serves Shopify merchants, filed to go public on Friday. Founded in 2012, Klaviyo has over 130,000 customers as of June 30, including Spanx, Glossier and Crumbl Cookies.
Klaviyo's IPO has been long-awaited for a few reasons. IPO activity has been relatively muted this year, and the number of public market debuts is down year-over-year. Additionally, Klaviyo is one of the first business-to-business startups to go public that's largely been built off of Shopify's app ecosystem. Klaviyo's S-1 finally gives the e-commerce industry a window into just how big a business can get by serving the merchants who build their business on Shopify.
Klaviyo, combined with Instacart's S-1 filing — could be a trailblazer to help the IPO market rebound. Importantly, Klaviyo's S-1 filing shows signs of both profitability and strong revenue growth. A strong IPO from Klaviyo could further pique venture capitalists' interest in investing in e-commerce businesses, as well as the companies like Klaviyo that serve them.
Here are some of the highlights from Klaviyo's S-1 filing.
1. The numbers: $321 million in sales, $15.2 million in profit for the first half of 2023
How big can a business get off of the Shopify ecosystem? Well into the nine figures, as Klaviyo's S-1 proves. The company brought in $208 million in revenue during the first half of 2022, and nearly $321 million in the first half of 2023. For the full year 2022, Klaviyo's revenue came in at nearly $473 million.
Klaviyo was also able to eke out a profit in the first half of this year — an important milestone as Wall Street increasingly values profitability in addition to growth. The company reported a net income of $15.2 million in the first half of 2023 compared to a loss of $24.6 million in the first half of 2022.
2. Shopify will be a big winner from Klaviyo's IPO, in multiple ways
Klaviyo's IPO is an important milestone for Shopify for a number of reasons. Klaviyo has become one of the biggest businesses to be built off of the Shopify app store. Shopify first launched its app store in 2009, with the goal of taking an Apple-like approach to building its ecosystem and encouraging more developers to build tools for Shopify merchants.
But Shopify is also an investor in Klaviyo. It was disclosed in 2022 that Shopify invested $100 million in Klaviyo. But this new filing unveils just how big of a stake Shopify has in Klaviyo — as well as how deep the two companies' partnership runs.
The word "Shopify" appears 198 times in Klaviyo's S-1 filing. Shopify Strategic Holdings — the entity through which Shopify invests in startups has an 11.2% stake in Klaviyo.
Klaviyo's S-1 also details that as part of the 2022 deal, Klaviyo entered into three separate agreements with Shopify: "In connection with the collaboration agreement, we entered into three separate agreements, including a revenue sharing agreement, common stock warrant agreement, and stock purchase agreement."
As part of the revenue share agreement, "Shopify Warrants were issued in exchange for, compensation for marketing services that we will receive from Shopify under the collaboration agreement."
3. But the reliance on Shopify poses a risk
According to Klaviyo's S-1, 77.5% of its total annual recurring revenue in 2022 came from customers who use the Shopify platform. But — as a way to reassure Wall Street that it is not heavily dependent upon paid marketing to acquire customers — Klaviyo's filing said the vast majority of those customers came to it through inbound channels or other means such as our marketing agency partners.
Klaviyo is also trying to diversify its customer base, noting that "for 2022, approximately 10.6% of our new ARR was attributable to customers that chose to install Klaviyo through Shopify's App Store."
Still, Klaviyo notes that its reliance on Shopify is a risk factor. "Our business and success depend, in part, on our ability to successfully integrate with third-party platforms, especially with eCommerce platforms such as Shopify, and our business would be harmed as a result of any disruptions to these third-party platform integrations or our relationships with third-party platform providers," the company wrote.
4. Klaviyo is trying to go after more enterprise customers
Klaviyo, like many Shopify apps, started off by serving small- to medium-sized businesses. But, as it has grown larger, it has started serving more enterprise customers. Part of that is simply a byproduct of time. "As our customers have scaled and become mid-market companies and larger enterprises themselves, their success with Klaviyo has attracted more interest from similarly sized businesses that are looking to drive better engagement with their consumers."
But Klaviyo has also built out a dedicated sales team to focus on these mid-market to enterprise clients. "As of June 30, 2023, we had 1,458 customers generating over $50,000 of ARR, representing growth of 94% year-over-year," the filing stated.
Attracting more enterprise clients will also require Klaviyo to evolve its business. "As we seek to move up-market, we expect our sales cycle with enterprise customers to be longer than with small-and-mid size businesses and we will be required to scale our operations, including by expanding our sales efforts, which may require considerable time and expense," the filing states.
Right now, Klaviyo said its median sales cycle is approximately six weeks. It calls out Adobe, Salesforce, Mailchimp and Braze as its biggest competitors.
5. Klaviyo's growth post-IPO is dependent upon getting merchants to use its platform for more services like SMS and reviews
Klaviyo started out as more of a data analytics business — but it has steadily expanded beyond that purview. For years, the bulk of Klaviyo's customers were reliant on the platform for email communication. But, as email has become a more crowded marketing channel for retailers in recent years, Klaviyo's offerings have evolved.
In particular, Klaviyo has added more features to help brands and retailers send text messages to their customers. In November, Klaviyo launched an AI tool to help brands more efficiently write SMS campaigns. Earlier this year, Klaviyo also launched a reviews tool, so that brands can collect product reviews and customer data, and message shoppers all in one platform.
Klaviyo's S-1 filing states that "the cross-selling of our SMS offering alongside our data platform and email offering," has been vital to its rapid revenue growth. And, that "adding more communication channels and use cases, such as SMS and reviews, further expands the sales we generate from existing customers," Klaviyo's S-1 filing stated.
But, the push into SMS also risks cannibalizing other parts of Klaviyo's business. "While email marketing has been the primary product on our platform, our SMS offering is relatively new, and customers may prefer SMS or push marketing campaigns or campaigns using other new types of communication channels to email campaigns in the future," the S-1 filing concluded.