Amazon Briefing: To protect against an economic downturn, more Amazon sellers are considering expanding to Europe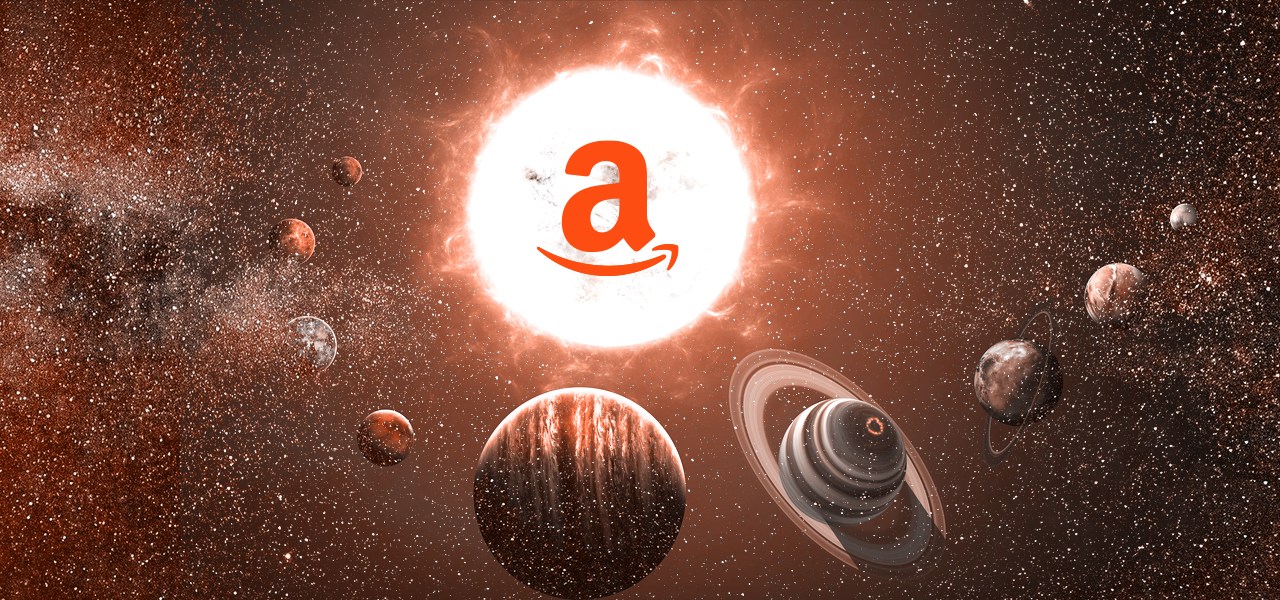 Ivy Liu
This is the latest installment of the Amazon Briefing, a weekly Modern Retail+ column about the ever-changing Amazon ecosystem. More from the series →
This is the latest installment of the Amazon Briefing, a weekly Modern Retail column about the ever-changing Amazon ecosystem. To receive it in your inbox every week, sign up here.
Some U.S.-based Amazon sellers are looking at overseas expansion as one of their primary focus areas this year.
According to experts who spoke with Modern Retail, the U.K. and Germany are often the first two markets sellers look to expand to, with more sellers looking to diversify their businesses as recession fears grow louder. Outside of the U.S., the U.K. and Germany are two of the largest markets for Amazon's marketplace. Marketplace Pulse noted in 2020 that there are 300,000 sellers on Amazon based in one of five European countries. In particular, Amazon has 3,300 sellers in Germany and 3,200 in the U.K. that generate more than $1 million in sales, Marketplace Pulse research showed.
Phil Masiello, CEO of revenue acceleration agency Crunchgrowth told Modern Retail that his firm has started to move about 28 clients into Ireland and the U.K., with another 30 to 40 clients expressing interest in European expansion more broadly. Meanwhile, the Germany country manager for e-commerce accelerator Pattern said the firm helped five of its U.S. clients to start their European market expansion with Germany last year, and that it has another 20 ongoing discussions with clients to expand into Europe overall. What's driving the interest in expanding to these markets is their size and reliability, making it a big draw for sellers as they navigate unpredictable economic times.
Agency heads said that the U.K. and Germany are some of the most common first countries for U.S. Amazon sellers to expand to because of their relative stability, cultural demographic and rising per capita income. While Germany is the second biggest market for Amazon globally, some U.S. sellers opt to expand to the U.K. due to the language similarities. According to these agencies, many brands first started expressing interest in diversifying to other countries in order to better protect their businesses from global factors like the Ukraine war, the energy crisis and rising inflation.
Torsten Schäfer, director of business operations in Europe for Pattern, said that the agency used to be the one to ask clients if they wanted to expand internationally. But now, he said that clients are being much more proactive.
"Now it's coming up much more actively [from the clients]. And then Germany comes up in those discussions naturally, because of the size of the economy," Schäfer, whose firm works with brands like Pure Encapsulations and Yogi Tea across the EU region.
"Last year, we really started to hear clients talk about: how do we expand into Germany? I think just because of the size of the market, and the fact that they have a culture of acceptance, and the people there seem to be a little bit more open to try things," Masiello added.
The German economy is expected to expand by 0.2% this year. "It has a big market, it's the fourth biggest economy globally. And there is high average income that Germans are earning. So, there is money to spend. And at the same time, it is stable over time," Schäfer said.
"Brands still want to grow their business, and this is why they are looking outside of their usual territories, and then looking into where they can expand the best," he added. "Germany is probably one of those markets that comes up even though the language is totally different, it's German, it's not English. And also the U.K. is usually, at least for our brands, is one of the first entries up into Europe," Schäfer added.
Masiello said Germany would be the biggest market that many sellers want to get into because it acts as a good base for brands to further expand into Europe, making it cheaper and more convenient to potentially ship to markets like Italy, Sweden and Denmark to name a few. "Once you're in one of the European countries, it sort of makes it easy to expand it to the others. Germany is centrally placed in the European Economic Area, making it relatively easy for brands to land and expand there. So, sometimes you can base yourself out of a place like Germany, which is very efficient," he added.
Masiello said, while setting up shop in these regions brands are advised to understand the economics of the market like shipping costs, taxes etc. Brands also need to determine their logistics and fulfillment strategy and understand the core customer they wish to serve, said Masiello.
Schäfer said in terms of best practices he advise his brands to do a "market analysis, market research, competitor analysis, strengths, weaknesses, opportunities and threats — that's basic things that you must do, if you want to do it right." Pattern is working with a vitamins and supplements brand to launch in Germany in the coming few weeks, he added.
Overall, Amazon's bottom line remains under significant pressure and the company has been facing headwinds in its international business. For the most recent quarter, Amazon's widened its operating loss from international markets to $2.4 billion from $911 million.
Even so, some believe overseas expansion as a strategy still has legs to run.
"I think for any U.S. based Amazon seller that U.K. and Germany makes the most sense. At least to start in that sequence, because of demand, as well as because of translation limitations," said Chris Palmer, chief executive at SupplyKick, a firm that optimizes sellers' sales on Amazon.
"We look at international expansion as a no-brainer to for anyone that's got a good thing going in a given geography. There's often demand for that good thing that product in other geographies," added Palmer.
Correction: This story has been updated to clarify that the blog post from Marketplace Pulse refers to the number of Amazon sellers in Germany and the U.K. that generate more than $1 million in sales. Marketplace Pulse noted that Amazon has 3,300 sellers in Germany and 3,200 in the U.K. that meet this criteria.
Amazon news to know
CNBC has a look into the areas Amazon's recent layoffs hit the hardest. These include AWS, health, Zappos, real estate and the company's delivery businesses.
Amazon was just hit with new OSHA violations over warehouse conditions. The organization has levied $46,875 in penalties against the company.
A Polish competition watchdog is alleging that Amazon misled customers about its sales and delivery practices, Reuters reports.
What we've covered