Despite the tough fundraising environment, beauty startups continue to nab funding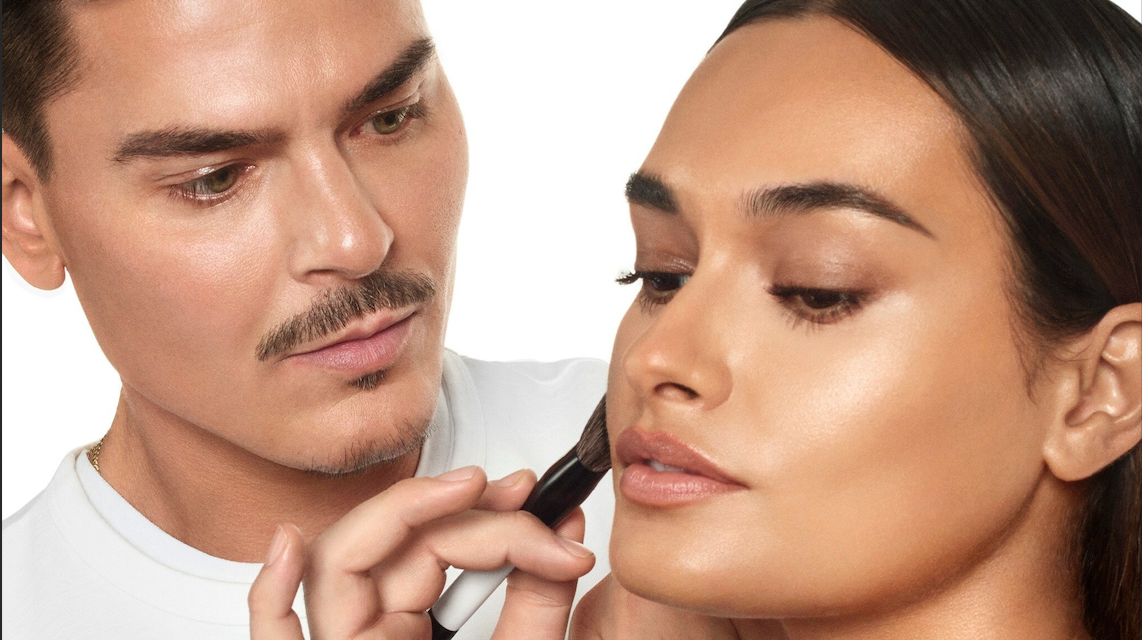 Makeup By Mario
While some retail categories are struggling to scrap together venture capital investments, beauty startups continue to secure funding.
Color cosmetics brand Makeup by Mario announced in January that it closed a $40 million minority growth investment. E-commerce beauty website Thirteen Lune secured an $8 million seed plus investment round that same month. In November, luxury skincare and hair care brand Augustinus Bader nabbed $25 million in a strategic funding round, which would bring the company's value to $1 billion.
Despite the gold rush in the beauty category, it doesn't represent the overall funding environment. Funding for startups in 2022 dropped 31% from its height in 2021, according to data from PitchBook released last month. Experts said that while other discretionary categories like electronics, apparel and home furnishing have seen people cut back on spending, the same has not been true for beauty.    
"I think beauty has been a lot more resilient because it's typically seen as an affordable luxury or an affordable splurge," said Sky Canaves, senior analyst at Insider Intelligence. "Over the last couple of years with the pandemic, we saw a lot more consumers upgrading their beauty routines as well as increased spending on beauty by younger consumers."
People are indeed splurging on beauty products. Categories such as cosmetics and beauty as well as fragrance saw retail sales grow 12.1% and 11.6%, respectively, according to a November report from Insider Intelligence. 
An affordable luxury
Beauty has been labeled as a recession-proof category over the last couple of years. The Lipstick Effect is a concept that claims that in times of economic distress, people will be compelled to buy less expensive luxury items like lipstick and other beauty products.
And recent retailer earnings point to this: LVMH, which owns beauty retailer Sephora, a 50.01% stake in Fenty and several other brands in the luxury cosmetic and beauty category, posted a record annual revenue and profit. Revenue for its perfumes and cosmetics category grew 17% in 2022 with Fenty Beauty doubling its revenue. The company said Sephora "enjoyed a record performance in both revenue and earnings."
Canaves said that in a challenging retail environment, beauty might have continued to stand out to investors. She said that some of the qualities that investors look for include a strong product and diversified distribution channel. "The category of beauty has been so strong over the last couple of years and continues to show strong momentum even amid a lot of economic uncertainty," she said.
Indeed, some investors are looking for startups that don't exclusively rely on DTC channels and are growing profitably. For example, Thirteen Lune, which has raised a total of $12.5 million, plans to continue expanding into 600 JCPenney locations and open a flagship store in 2023. Thirteen Lune said it will reach profitability this year. 
Other investors are prioritizing brands that can provide clear evidence of the demand for their products.  
For example, Makeup By Mario plans to expand its assortment at Sephora both in North America and abroad as well as grow its DTC business. A bottle of Makeup By Mario's SurrealSkin Foundation is sold every 10 seconds since it was released earlier this month. Similarly, skincare company Topical's $10 million Series A funding round in November came after it saw its revenue grow three times in 2021.
"The beauty category is one of the most fascinating categories because it's one of the fastest growing categories," said Pascal Houdayer, CEO of Orveon, the collective behind beauty brands bareMinerals, Buxom and Laura Mercier. Orveon was launched in 2021 by private equity firm Advent International. "I believe that this category has huge potential in the future and it's constantly reinventing itself."
Houdayer said that Orveon and its private equity backer are interested in conscious beauty and brands that offer functional or emotional benefits, among other unique positionings.  
By being a player in the premium and prestige side of the beauty category, Houdayer said its portfolio of brands is less impacted by shoppers pulling back on discretionary items. "The premium and prestige categories in beauty and makeup have been more recession-proof because of the unique situation of its shoppers and users," which are mostly mid to high-income households, he said.  
As a result, higher-end brands are attracting the attention of investors. Thanks to its recent funding round, Augustinus Bader reached unicorn status. The brand said it plans to use the investment to drive its global expansion and growth in key markets like the U.S. and China.
Brands that position their products as "clean" and offer ingredient transparency are also having their moment, said Ryan Turner, founder of growth marketing service firm Ecommerce Intelligence. For example, clean and accessible skincare brand InnBeauty Project closed $12 million in a Series A funding round in December. 
"There's really been a shift in how people are perceiving these kinds of products," Turner said.  "Everyone's starting to read the labels."
Similar to other categories that witness a large amount of funding, Insider Intelligence's Canaves said that larger companies could soon snag smaller ones. Orveon's Houdayer said that the company looking to buy a brand that compliments its existing portfolio of brands. Textured hair care brand Mielle Organics is being acquired by Procter & Gamble, pending regulatory approval, per an announcement earlier this month.  
"Investors are really seeking out the best brands, the ones with the most potential for growth," Canaves said.