Amazon Briefing: This year, Amazon is bringing in more bells and whistles to push Thursday Night Football ads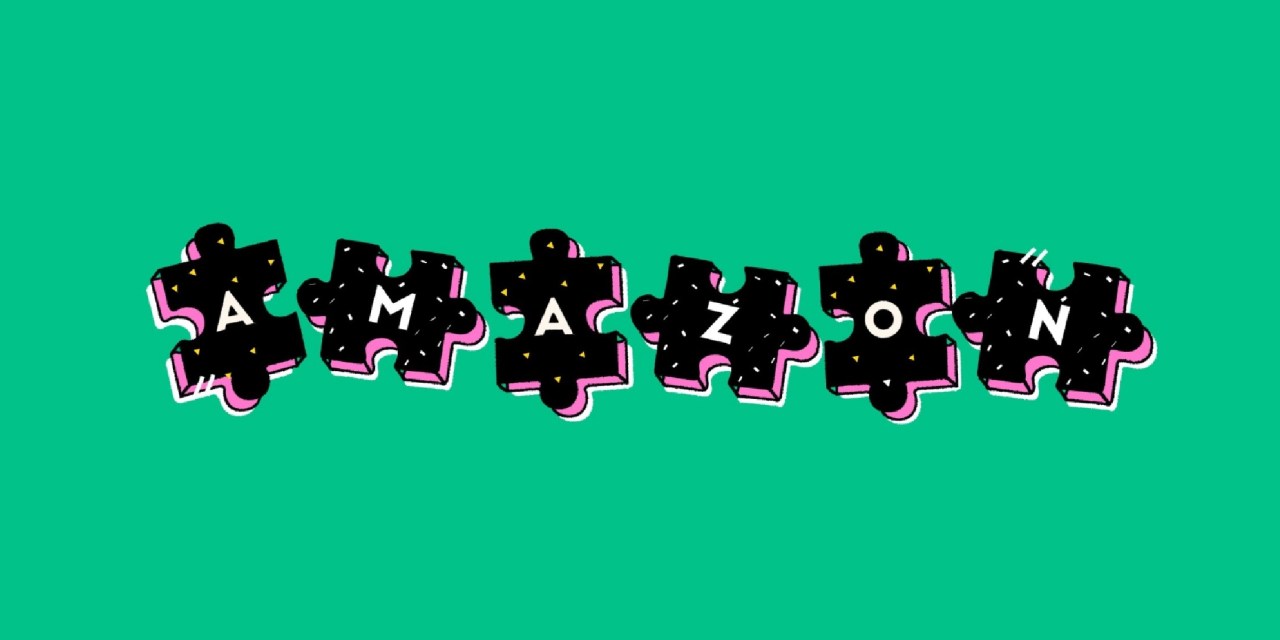 This is the latest installment of the Amazon Briefing, a weekly Modern Retail+ column about the ever-changing Amazon ecosystem. More from the series →
The Amazon-run Thursday Night Football debuted last week, and it shows brands and advertisers testing out new strategies on larger audiences.
This is the second season Amazon has exclusive rights over the annual sports season beyond local cable networks — and this latest ad push shows the platform both trying to bring in new types of advertisers as well as make the entire experience more conversion-based. Reactions from agencies and brands that are participating in this year's Thursday Night Football all point to a more robust toolset aimed at reframing traditional primetime television ad expectations. Amazon is offering brands — both large and mid-sized — both the ability to reach audiences after the ads have aired, as well as more tools that are aimed to drive direct engagement and conversion.
Put together, the football's season debut presents an opportunity for more brands to test out TV advertising to a larger audience. For smaller brands, Amazon is providing free creative agency services — essentially making entire commercials for startups and tailoring the imagery for different demographics they hit (in exchange for a guarantee a minimum amount of advertising, of course). Meanwhile, agencies and advertisers see bigger technology developments in this latest push compared to last year.
While Thursday Night Football isn't Amazon's only video advertising option — far from it — it is one of its biggest. According to the Hollywood Reporter, the debut game last week hit 15.05 million viewers on Amazon's Prime Video and local broadcast outlets — nearly 16% more than last year's viewership peak. Meanwhile, brands including Geico, JCPenney and Columbia Sportswear all ran ads during the game.
As insiders see it, the big pitch from Amazon this year is that brands can do national campaigns but with more fine-tuned tools that can drive purchases. "What's interesting about Thursday Night Football is not just the exposure but the retargeting piece," said Jonathan Cole, strategist on the programmatic team at Tinuiti.
Last year, the agency worked with a brand that ran one ad during a football game; this year, Tinuiti is working on four spots. During the campaign last year, Tinuiti worked with Amazon on a retargeting pixel that would track who watched the ads and let brands hit them with web ads the following days. Now, that's become more baked into the entire product.
These beefed-up ad offerings — in which Amazon is able to let brands air television commercials and then match them with lower-funnel banner campaigns online — aren't relegated just to football. "It's more of a reflection of Amazon's broader streaming video product," said Joe O'Connor, Tinuiti's senior director of strategic marketplace service. "I think some of these features are a reflection of the maturation of Amazon's OTT capability."
Indeed, the retargeting is why some major brands have purchased national buys. Columbia Sportswear, for instance, ran an ad at last week's game that featured a QR code. According to a spokesperson, while the brand has purchased NFL ad spots in linear TV before, this was the first time it's invested in a CTV platform for a major sports event. The strategy behind this ad, the brand said, was to "serve multiple creative overlays tailored to specific audiences watching Thursday Night NFL games." The spokesperson went on, "This provided us with an opportunity to drive higher awareness against relevant viewers and also increase site traffic for the brand through a supporting digital program running across Amazon properties."
Pushing site traffic seems to be one of the perks Amazon is focused on offering. As onlookers noticed, many brands featured QR codes on their ads — many leading to Amazon brand pages. Columbia, for its part, said it has used QR codes in campaigns over the last few years, but this was the first one on an NFL ad. As for this recent ad, "QR code data isn't yet available, and although not our primary KPI, is an opportunity for further consumer engagement," the spokesperson said.
Beyond the retargeting, some agencies see a push from Amazon to bring smaller brands into the TV advertising fold.
"We're seeing a lot more interest in it [this year]," said Will Haire co-founder and CEO of the agency BellaVix. Indeed, three of BellaVix's clients have purchased ad spots that will air later this season. One client also participated in a new program in which Amazon helps produce the creative assets in exchange for a guaranteed $90,000 spent on the Amazon platform over 60 days. The process, Haire said, was, once a contract was signed, an Amazon-affiliated creative agency sent a discovery form that asked for parameters and intentions — along with specific information about products, colors and other specifications. After it was filled out, the agency made a version of the commercial that ultimately evolved into what will played at the NFL game in a few weeks.
Another major reason Haire's clients are more keen to participate this year is that Amazon is letting brands pay for a certain amount of impressions — rather than doing sweeping ad buys that can cost millions of dollars. "The fact that they broke up the inventory the way it is," said Haire. "It's an opportunity for a relatively small-sized business to get access to audience and data… It levels the playing field."
Put together, while many of these updates are evolutions of past programs, last week's rollout and reception give a sense of the way Amazon is trying to merge all of its ad products into a larger suite of tools. As Tinuiti's Cole put it, it exemplifies "the power of Amazon's data."
Amazon news to know
Amazon has announced that the fall Prime Day dates will be October 10 and 11.
After a major backlash, Amazon is dropping its proposed add fee for merchants that use their own fulfillment services, Bloomberg reports.
The FTC has named three Amazon executives who allegedly played key roles in getting customers to unknowingly sign up for Prime.
What we've covered