Amazon Briefing: What live sports on Amazon means for brands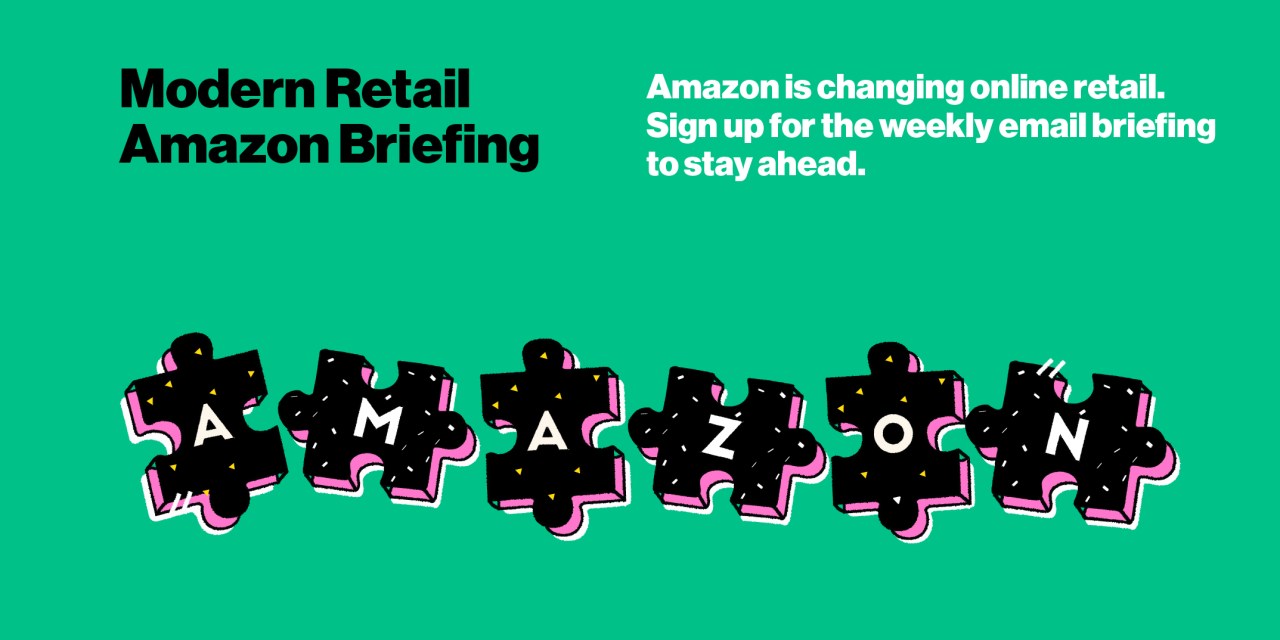 This is the latest installment of the Amazon Briefing, a weekly Modern Retail+ column about the ever-changing Amazon ecosystem. More from the series →
This is the latest installment of the Amazon Briefing, a weekly Modern Retail column about the ever-changing Amazon ecosystem. To receive it in your inbox every week, sign up here. 
As major sports leagues put streaming rights to their games up for grabs, Amazon is quietly making itself into a hub of live sports.
After first buying rights to the English Premier League in 2018, in what was seen as a momentous shift for the world of live sports, Amazon has gone on an acquisition spree — most prominently by buying exclusive rights to stream NFL Thursday Night Football on Prime Video, but also by snagging Yankees games, Seattle Sounders soccer games and, as of last week, 16 WNBA games.
On the surface, the new focus on sports might seem like an odd choice. Sports streaming rights are incredibly expensive — the NFL deal is costing Amazon about $1 billion a year — and while Amazon does sell sports memorabilia on its platform, the direct tie-in to its core business isn't perfectly apparent. But acquiring sports streaming rights signals that Amazon is ramping up its ad division — allowing it to command the kinds of ad dollars that a major TV network might. It also underscores Amazon's pivot into becoming a full-scale ad company — not just one that exists to make extra profits off of its existing pool of third-party sellers, but one that will draw in businesses and brands that have nothing to do with Amazon's core product.
Ultimately, said Adam Epstein, vp of growth at ad growth agency Perpetua, "95% of this is about advertising and 5% of it is about strengthening the benefits of being a Prime member." Amazon's ad business is growing rapidly: it saw a 52% year over year jump in overall revenue from 2020 to 2021, making it a distant — but still formidable — third-place advertiser behind Facebook and Google. Boosted by the company's trove of direct, first-party data on its customers, it is a highly profitable segment for the company, and it helps offset the thin margins that come with rapid shipping times and low delivery fees.
There are two ways to think about Amazon's ad business: the way endemic brands — companies that actually sell on Amazon — use it, and the way non-endemic brands do. Endemic brands like, say, a pet food company see a lot of lift out of ads on the Amazon marketplace. Non-endemic brands, like a car company or an insurance business, are much more concentrated on off-Amazon ads placed through Amazon DSP, its service for targeting shoppers when they're on other sites.
Live sports are so important because they draw big companies from all industries, endemic and non-endemic alike. At the NewFronts digital advertising conference earlier in May, Amazon emphasized that it was focusing on over-the-top (OTT) ads, which span Twitch, Fire TV, IMDb TV and its live sports offerings. From early 2020 to early 2021, Amazon said its audience across those platforms ballooned from 20 million to 120 million. With the addition of more live sports, those viewer counts will continue to climb, and a wider array of brands may be willing to allocate significant chunks of their ad budgets to Amazon.
"Amazon is really doing this as a way to continue to grow their fanbase," said Stefen Lovelace, group account director at the marketing agency imre. "Sports consumers are some of the most active buyers of products," he said. By bringing on newer, sports-minded audiences, Amazon can make itself into a platform that combines streaming media, advertising and consumer purchases all within a closed ecosystem. "Sports is a way to continue to make Amazon a one-stop shop," he said.
Amazon's OTT ads might look a bit like traditional linear TV ads, but Epstein said there are a few important differences, including that these ads are able to use Amazon's first-party data to more directly target audiences. The units are also much better at measuring just how effective each ad is. Other backend differences — like the fact that buyers can purchase OTT ads on a cost-per-impression basis, rather than allocating a lump sum and hoping for the best — mean that Amazon might generate more interest for its live sports than a traditional TV broadcast.
"Whereas the emerging CPG brand would never consider purchasing Thursday Night Football rights on linear TV" — leaving that instead to the more established CPG brands — "perhaps now, because of the measurability or targeting capabilities of Amazon OTT ads, they feel empowered and compelled to consider such a thing," Epstein said.
Epstein speculated that, for now, the pool of advertisers buying live sports slots on Amazon will still consist mostly of big companies with big ad budgets. Down the line, though, he imagined that Amazon might eventually expand its OTT capabilities to become much more micro-targeted. Eventually, thousands of ads might run simultaneously during a football or WNBA game, tailored specifically to each demographic of viewers. That would never be possible on network TV. But on Amazon, it's well within reach.
Epstein, however, noted that this approach was still theoretical for now. But for a company like Amazon, "that is the route they want to go," he said.
Amazon reviews are popping up in physical stores
Amazon is bringing its product reviews into its physical retail stores. Amazon first introduced an electronic shelf label — which displays the Amazon rating of a given product alongside its price and description — in 2018. Now, it is adding electronic shelf labels to its growing network of Fresh stores.
In some cases, just the digital starred rating — plus the total number of reviews — is displayed. Other times, an excerpt of a customer review appears beneath the electronic shelf label.
Grocery Dive made an intriguing case that more stores should continue to highlight user-generated content in this way — but highlighting customer reviews is also an odd move for a company like Amazon, which continues to be plagued with fake reviews.
When I spoke last week to Saoud Khalifah, who tracks fake reviews on Amazon at his company Fakespot, he told me that the proportion of fake reviews on Amazon has grown significantly higher since last year. He estimated that about 40% of new reviews on Amazon were fake.
He believes that customers are slowly adjusting to the fact that they can't really trust reviews on Amazon. "Consumers actually realize that the reviews they're reading on Amazon are not reliable anymore," he told me.
That makes an expansion of Amazon review feel a little discordant — if a brand's Amazon rating is displayed not just online but also in physical spaces, the incentive to fake a review only grows.
Amazon news to know:
Amazon is looking seriously into buying MGM Studios, and reportedly made an offer of $9 billion.
Amazon is integrating video-streaming into e-commerce in India — the company added a series of free streaming videos, under the banner MiniTV, into its shopping app there. This is the latest example of companies investing in videos, games and other content to keep shoppers opening their apps.
Amid its new healthcare push, Amazon is planning a service called Diagnostics that sells HIV, COVID and other testing kits online — and may eventually expand into a third-party healthcare marketplace of its own.
What we covered:
Walmart just bought a virtual fitting company called Zeekit. Amazon has already made investments in this space — and altogether, the acquisition shows that AR try-on technology might represent a new battleground for retailers.
Retailers are struggling to adapt to the increasingly complex web of laws around mask wearing. (Amazon told many of its workers that they would be required to wear masks for now.)
Online grocers, including Amazon, Walmart and startups like Fridge No More, are competing to provide lightning-fast deliveries. But a few companies, like Farmstead, are trying to convince customers to set up recurring route deliveries, making grocery delivery a more financially feasible proposition.