Amazon Briefing: How Prime is becoming core to Amazon's social commerce strategy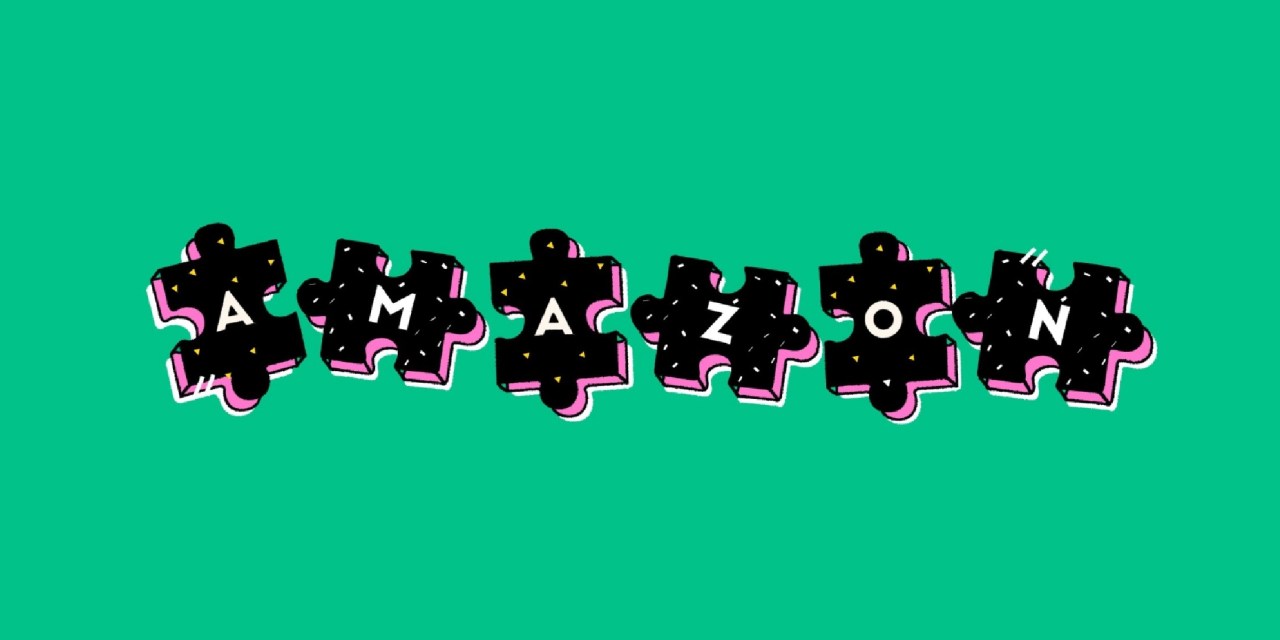 This is the latest installment of the Amazon Briefing, a weekly Modern Retail+ column about the ever-changing Amazon ecosystem. More from the series →
New developments over the last week showcase the competitive advantage Amazon thinks it has to win social shopping: Prime.
Last week, Meta advertisements began to pop up that showcased products sold on Amazon that could then be purchased inside the Meta app if the user links their Amazon account. A similar program was discovered on Snap earlier this week. Both of these partnerships share traits with Amazon previous partnership with Pinterest — all focused on getting people browsing on social media to more easily convert without leaving the apps.
"For the first time, customers will be able to shop Amazon's Facebook and Instagram ads and check out with Amazon without leaving the social media apps," said an Amazon spokesperson to CNBC in a statement. "Customers in the U.S. will see real-time pricing, Prime eligibility, delivery estimates, and product details on select Amazon product ads in Facebook and Instagram as part of the new experience."
Sources tell Modern Retail that — at least on the Meta side — the partnership hasn't been fully rolled out, and there are many more questions than answers. For now, it seems like Amazon itself is advertising the products and isn't giving brands access to the tool just yet. Sources that spoke with Amazon about this new feature also say that, through the partnership, it appears that Meta and Amazon aren't sharing advertising revenue (that is, Amazon isn't getting a cut from Meta), thus the entire emphasis here for Amazon is on getting people to use it more frequently for social shopping
"I think the only way that this works for Amazon long term is if it truly drives significant growth and grows the size of their pie in revenue," said Brett Bardsley, vp of advertising and digital marketing at Pattern, an e-commerce accelerator and top Amazon third-party seller.
As Bardsley sees it, this partnership could be beneficial for both platforms — Amazon has been trying to figure out social shopping for the last five years and Meta has launched many attempts to get users to buy products inside its apps. "Specifically for Meta, they have been looking for a trustworthy conversion solution for a while now," he said. "It feels like they got that with this solution."
But the conversations now are that this is simply a test. "My assumption is that this is an opportunity for [Amazon] to find what are the right products, right brands to drive incrementally," Bardsley said. "That's why I feel like they've limited it to Amazon — they are learning learning themselves." For now, he explained, "brands don't have a say" in whether or not their products can be advertised using this feature.
The thesis driving this and other recent moves is that Amazon has built up enough trust with shoppers to get them over the purchasing finish line. That has historically been the biggest hurdle for social shopping in the U.S.
"Social selling has never turned into what everyone thought it was going to be," said Phil Masiello, founder and CEO of the e-commerce agency CrunchGrowth. "You have to think about the customer — the customer does not want to give their credentials."
Indeed, social platforms have tried and failed to get users to purchase goods on their sites — and most of those attempts have failed. Meta tested out live shopping, but ultimately sunsetted the program in 2022. Meta also launched in-app checkout through Instagram in 2019, but has struggled to get brands to adopt this checkout service instead of directing shoppers to a brand's own Shopify site. Meta's latest attempt to spur more in-app purchases is to force brands to enable Facebook and Instagram checkout in order to use its Shops feature. But this latest Amazon partnership shows that perhaps Meta is rethinking its overall in-app checkout strategy.
Meanwhile, TikTok has made multiple attempts to facilitate commerce over the years, including opening and shuttering an e-commerce program in both Europe and the U.S. last year. The company has once again resurrected its program with TikTok Shop, which requires brands to adhere to certain rules, such as using its own approved fulfillment services.
According to Masiello, the biggest reason many of these social shopping forays haven't hit the mainstream is because of "customers who were hesitant to put out their credentials." That is, the step of asking users to give each platform their payment and shipping info. "Now you have Amazon — one of the most trusted platforms. You've got your information already in there for Prime," he said.
Beyond the privacy issues, fulfillment is also core to any platform's commerce ambitions. With that, TikTok specifically seems to be suffering. As one agency source told Modern Retail, the video-sharing app has "not figured out fulfillment real well." Indeed, several brands earlier this year reported issues with with buggy onboarding and problems with its fulfillment partners.
Zoomed out, it becomes clear that Amazon sees one answer for these two problems: Prime. And earlier announcements have paved the way. Over the last two years, Amazon has been opening up its Buy With Prime capabilities, letting brands use the service on non-Amazon properties to more easily convert companies. And companies say this feature works.
"It's such a smart and powerful tool they have," said Pattern's Bardsley. The company has in fact seen conversion rates increase between 10% and 30% when it uses the Buy With Prime button, according to its A/B tests.
But for now, the partnership appears to be a small trial run to see if this bet will indeed work. "This is a very controlled test that Amazon is running, having their hands on the steering wheel," said Bardsley. "We'll be watching from a distance to anticipate how we can jump in."
Amazon news to know
Amazon is cutting about 180 jobs from its games division. According to CNBC, the company is cutting both its Game Growth and Crown Channel divisions as part of a restructuring plan.
Shoppers who buy items using Buy With Prime will now be able to track the packages in their Amazon app, the Verge reports.
A new class action lawsuit alleges that Amazon was facilitating an "illegal internet gambling enterprise," Reuters reports. The case takes aim at casino apps the platform was allegedly promoting.
What we've covered