Amazon Briefing: Big-box retailers promote holiday deals ahead of second Prime Day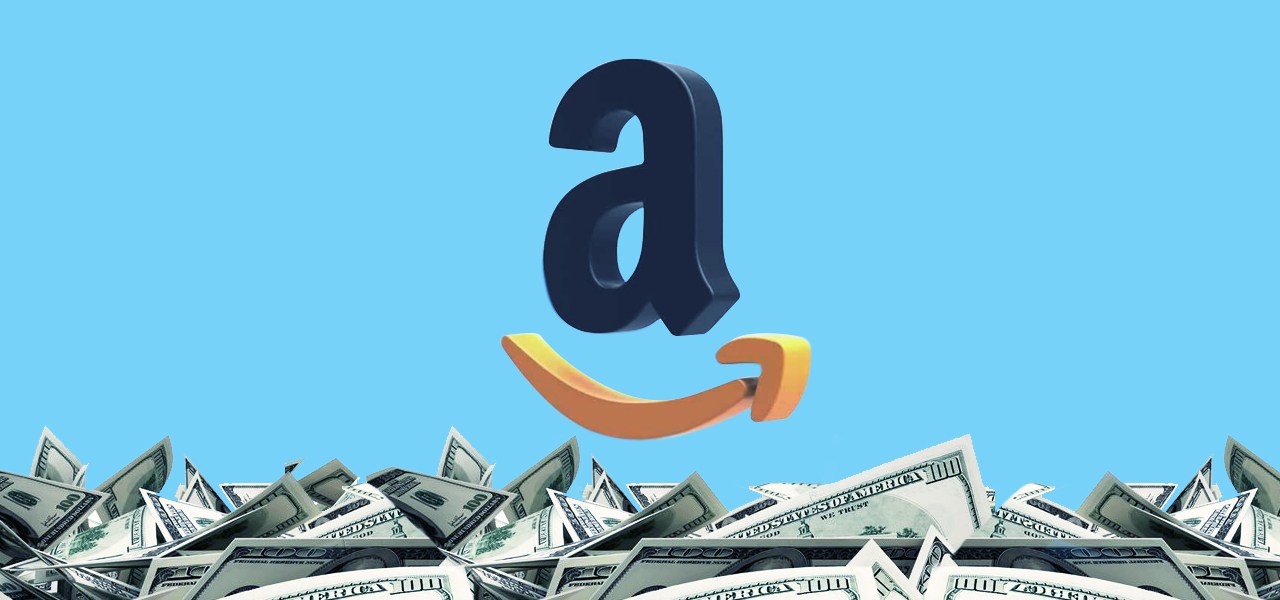 Ivy Liu
This is the latest installment of the Amazon Briefing, a weekly Modern Retail+ column about the ever-changing Amazon ecosystem. More from the series →
This is the latest installment of the Amazon Briefing, a weekly Modern Retail column about the ever-changing Amazon ecosystem. To receive it in your inbox every week, sign up here.
October appears to be the new beginning of the holiday season, particularly as Amazon is gearing up to host its first-ever second Prime Day in the same calendar year.
With the Prime Early Access Sale set for Oct. 11-12, legacy retailers have also started pushing up their holiday promotions to as early as the first week of October in order to compete with the e-commerce giant.
This week, Target announced that it will hold its annual holiday gifting sale called 'Deals Day' between Oct. 6 and Oct. 8, roughly a week before Amazon's second Prime Day. Walmart has said it expects half of all shoppers to start holiday shopping in October, and is currently offering online discounts on thousands of products under "Rollbacks."
E-commerce executives and analysts said that an early start to the holiday season is likely to be the new normal. Over the past couple years, more retailers have started offering promotions earlier and earlier due to Covid-induced inventory delays. But, the one-week head start against Amazon is unlikely to make a dent in demand for Prime Day deals. Over the years, Amazon's Prime Day deals, first introduced in 2015, have cultivated a customer stickiness thanks to the clout the e-commerce retailer commands, because it offers the lowest prices on products across many categories.
"This is just the new normal of how retail promotions work in the holiday season," Profitero Chief Marketing Officer Mike Black said. "I wouldn't be surprised if retailers ahead of Amazon announcing these [deals] already had plans for the promotional seasons because I think everybody is eager to get an earlier read on how the holiday season is going to be."
Amazon's second Prime Day also comes at a time when it's getting even harder for the e-commerce giant to juice more growth out of its marquee sales event.
This summer, Amazon sold over 300 million products during Prime Day 2022, the company said, making it the Seattle giant's largest-ever event. Customers spent more than $3 billion buying items from 100 million small businesses selling on Amazon, according to the company. Amazon's Prime Day, this year, clocked $11.9 billion in sales, according to Adobe, an 8.5% increase in sales growth during the two-day online summer shopping event compared to last year.
But while Prime Day is still a bigger event each year, growth has slowed. Prime Day sales rose 7.7% last year, a far smaller increase than the 72.5% and 43.9% increases in 2019 and 2020, respectively, Digital Commerce 360 data showed.
And right now, shoppers don't have to look hard to find discounts from big-box retailers. Since the summer, companies like Target and Walmart have had to resort to steep markdowns to offload inventory in categories like home goods and electronics as people started spending more on travel and dining out.

Best Buy's home page currently has steep discounts on electronic gadgets and home decor items for shoppers. Many retailers are also running promotions in conjunction with other seasonal events, like Halloween. Bed Bath & Beyond is offering "autumn savings" on its homepage with 30% markdowns on kitchen items and grocery retailer Kroger has deals for Halloween on its website.
Some experts have noted that this new event may be Amazon's attempt to help sellers offload excess inventory. Some Amazon merchants still have excess inventory from inventory delays last holiday season, while others are concerned about clearing certain seasonal products at a time when economic conditions are causing some people to cut back on holiday spending.
But Black believes the driving factor for Amazon is most likely a desire to capture more sales from people who want to start their holiday season earlier. "If you look at the last two years, these [holiday] promotions have been moving up earlier, and we didn't have excess inventory last year. It's the new normal for what consumers expect," Black explained.
Black argued that Amazon's reputation for offering low prices across a wide vertical selection of third-party sellers will give it a competitive edge over rivals. "The one thing that Amazon has, which many retailers don't, is in addition to the products they get from brands, like the Hasbros of the world, they also have other sellers that have an incredible selection, that you might not find elsewhere," he added.
"I don't see any one big-box retailer impacting Amazon Prime Day," said Piyush Patel, chief strategy officer at Algolia in an emailed response. "A lot of people that shop at Amazon won't move to others like Walmart or Target just for a day [or two]. If anything, consumers may shop all deal days depending on product availability especially given inflation," added Patel.
According to a recent survey from U.S. News & World Report, Amazon was ranked number one when shoppers were asked which retailers they planned to turn to in order to most of their holiday shopping. Walmart was the second most popular response, followed by Target, Best Buy and Costco. The report surveyed 2,000 shoppers about their Black Friday and Cyber Monday plans.
"Despite these retailers promoting their own sales and discounts well ahead of Amazon's Prime Early Access Sale, we anticipate that many shoppers will still take advantage of those Amazon-specific deals given their preference to shop with Amazon in general," Alexandra Kelly, senior editor of 360 Deals for U.S. News & World Report said.
But one of the big looming questions for Amazon — and all big-box retailers — is just how much inflation will impact holiday spending.
This year, Patel expects shoppers will do everything they can to purchase the same quantity of gifts as usual, even if they "must forfeit brand loyalty and quality."
"Amazon will experience an influx of holiday shoppers browsing for Lululemon lookalikes and other off-brand items," he said. "Another key trend that we'll see start to emerge is consumers leaning into debt, rather than cutting back on buying. Therefore, more and more Prime Day shoppers taking advantage of deals will put their pricey new electronics or sneakers on credit cards," added Patel.
While there will undoubtedly be some early holiday spending in October, Jason Goldberg, chief commerce strategy officer at Publicis, questioned the impact this may have on the remaining portion of the holiday season. "Will retailers' supply chains be ready for an October spike? Will they have to offer even deeper deals later in the season to maintain momentum?" Goldberg said.
"Add supply chain disruptions, economic uncertainty and limited e-commerce fulfillment capacity, and it's all going to lead to a very volatile holiday season. I expect top line revenue to be pretty strong, but margins to be deeply eroded," he added.
Amazon news to know
Amazon is halting hiring for corporate positions in its retail division, according to a report in The New York Times.
Amazon "has suspended at least 50 warehouse employees" at its Staten Island facility, AP reports.
Amid weak sales, Amazon has discontinued its Glow device for kids, Bloomberg reports.
What we've covered