Concerned with inflation and inventory, big-box retailers move up their holiday promotions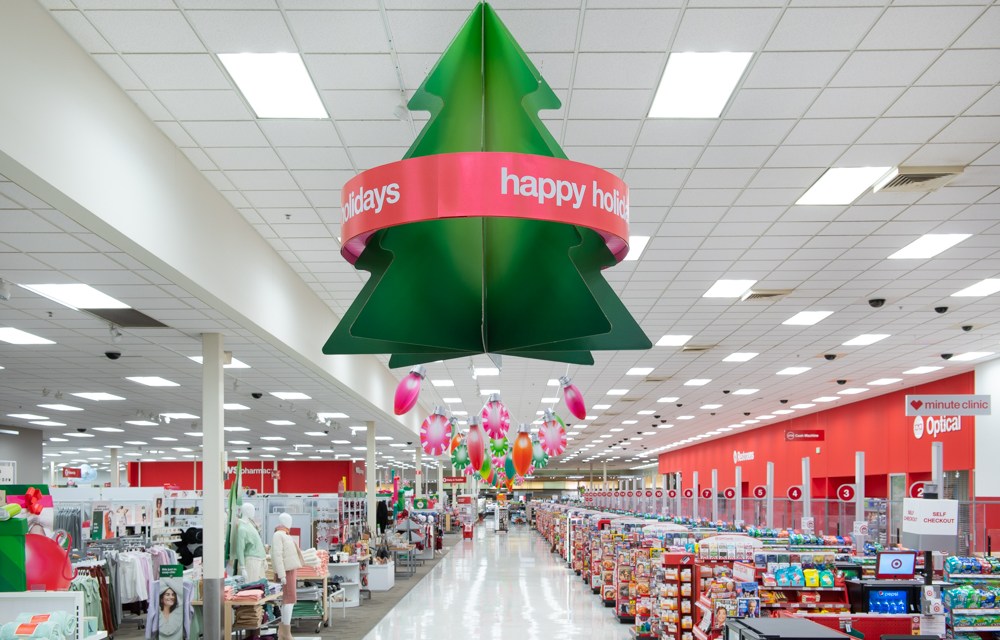 Target
'Tis the season to speed up deals. The U.S.'s biggest retailers are pushing up their holiday promotions to better entice shoppers with tighter budgets. 
Target says it will introduce sales "earlier than ever," starting with what it promises to be its biggest Deal Days event yet, from Oct. 6 to 8. Amazon plans to kick off the holidays with its first-ever "Prime Early Access Sale," held from Oct. 11 to 12. And, Walmart will begin accepting holiday returns as soon as Oct. 1.
Even with the deals, big-box retailers are bracing themselves for a slowdown, after months of navigating high inflation and excess inventory. Overall holiday sales are expected to rise 4% to 6% this season, according to Deloitte, a far cry from the 15.1% increase in 2021. 
Target's Deal Days event will launch four days earlier than last year, to make the holidays as "easy as possible," Christina Hennington, executive vice president and chief growth offficer at Target, said. Target is also extending its Holiday Price Match Guarantee until Dec. 24 and expects to hire 100,000 seasonal team members — the same number as last year, but down from 130,000 in 2020.
Amazon says its new sale "marks the start of the holiday season" at the company. The fall sale is limited to Prime members, who in most cases pay $14.99 per month for a membership. In turn, they can get "exclusive early access to holiday deals, including savings on brands like Peloton and New Balance," according to Amazon. It has not announced how many seasonal workers it plans to hire.
Meanwhile, Walmart is focusing on a different aspect of holiday gift-giving: returns. In addition to extending its Holiday Guarantee period through the end of January, it will begin accepting curbside returns at select stores in October and offer return-pick-up-at-home services to Walmart+ members. Walmart also plans to hire 40,000 U.S. workers for the holidays, most of them seasonal.
Both Amazon and Target offered holiday deals earlier than usual last year, mostly due to concerns around supply chain issues. This year, inflation is top-of-mind for retailers and customers alike. The late-fall, early-winter holiday season is typically one of the busiest and most lucrative times of the year for retail sales. But with higher prices, shoppers may have less money to spend on discretionary items like gifts and travel. As it stands, nearly one-third of consumers already plan to spend less this holiday season, a new marketing survey by Gartner found. For those who plan to spend the same or more, 82% say their choice has to do with brands raising prices to offset inflation.
Customers who weren't able to snag their favorite gifts last year due to reduced inventory also want to get a head start on shopping. Nearly half of the people Gartner surveyed said they plan to start looking for gifts in October or November. In moving sales up, "retailers are perfectly adapting to the consumer environment that's occurring today," Kassi Socha, director analyst at Gartner, told Modern Retail.
Barely into fall, brands of all sizes have already begun advertising their holiday deals. Lush's homepage teases "limited edition holiday gems" such as its Snow Fairy shower gel. Williams-Sonoma's homepage highlights its seasonal peppermint bark. On Tuesday, Sephora sent its email subscribers a note saying "the best holiday sets are here," then adding, "it's never too early for this year's beauty gifts and major values."
It's never too early for retailers to start planning for the holidays either, Socha said. "The best gifting retailers out there don't consider holiday shopping a season," she explained. "They consider it a year-round initiative that they prepare and continually enhance the customer experience for."
Socha pointed to companies such as Best Buy, Macy's and Nordstrom — who maintain and update year-round gift guides — as prime examples of this strategy. In adopting this approach, Socha said, companies can fine-tune their offerings throughout the year on several fronts, from curbside services to same-day delivery to gift wrap.
Either way, Socha expects companies across categories to shift their holiday promotions "a bit earlier" next year as well.
"We used to, as consumers, be shocked when holiday displays were up in-store prior to Thanksgiving," she said. "I don't think that surprises us anymore. So I think it's a trend that's here to stay."