Amazon Briefing: As it pushes into commerce, the TikTok agency strategy shifts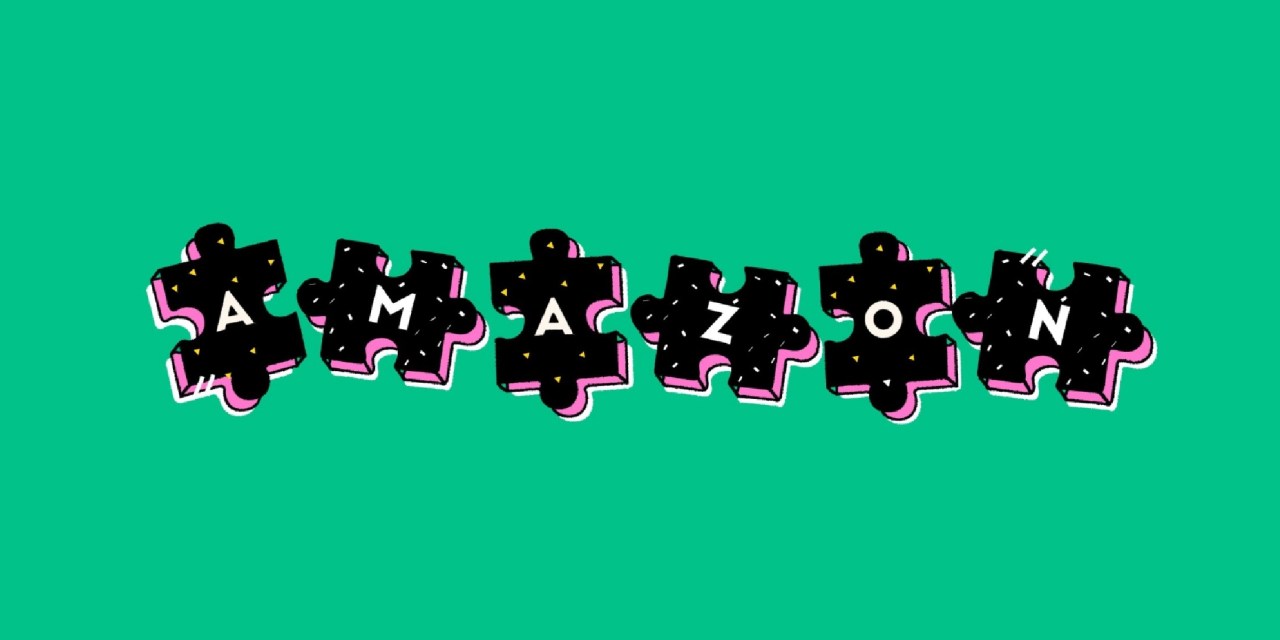 This is the latest installment of the Amazon Briefing, a weekly Modern Retail+ column about the ever-changing Amazon ecosystem. More from the series →
As TikTok's e-commerce ambitions come into view, the agency and brand strategy behind the platform shifts.
Two recent updates highlight the changes afoot. Last week, TikTok announced a new Search Ads toggle in its Ads Manager, aimed at getting more brands to spend more money on the platform. Like Amazon's search ads, it lets companies surface their posts in search listings. Beyond that, TikTok is also changing the way it lets brands link out to e-commerce posts (the details of this change remain murky, but could have a major impact on companies trying to link to their Amazon listings). This comes as the platform begins pushing its own fulfillment services.
Put together, it shows that TikTok is both trying to stray from its view as a minor player in brand awareness. Brands trying to harness its reach of over 150 million U.S. users may have to think more critically about how to approach TikTok campaigns. Before, the TikTok strategies for Amazon sellers were cut and dry — use it to drive traffic to your listing page. Now, sellers are rethinking whether they want to sell via TikTok Shop or prepare to stop using it if TikTok does indeed cut off third-party e-commerce links.
It's an especially big conundrum as the app grows and popularity and more brands invest in it as an alternative to other players like Meta and Google.
"TikTok is fighting for two things," said Yuriy Boykiv, CEO of the Front Row Group, an e-commerce accelerator. "They are fighting for attention… they are also trying to fight for e-comm share of wallet."
Only a year ago, the guiding strategy with TikTok was to use it as a way to easily — and usually organically — catch users' eyes. Brands would either work with influencers to post videos about their products, or even publish their own. Often, the conversion impact was minimal, but it played a bigger role in gaining elusive mindshare.
But increasingly, brands are using the social platform to try and make a bigger dent selling products, using in-platform TikTok commerce features. In July, for example, the makeup brand Benefit launched a new product on TikTok exclusively for 48 hours, letting people purchase it on TikTok Shop. ""In the last year on TikTok, we have seen wild success — not just in terms of products going viral, but also in products going viral and that leading [viewers] to purchase," said Maggie Ford Danielson, Benefit's director of brand outreach and brand ambassadors," told Glossy.
Indeed, agencies see recent moves from TikTok as a way to try and gate conversions in-app. As The Information reported last week, TikTok allegedly has plans to ban outside e-commerce links in a bid to have brands sell products via its own shopping platform. The extent of this ban is unclear — the change, for now at least, is focused on products for sale on TikTok Shop. That is, brands using its shopping feature cannot link out to, say, an Amazon page. But TikTok seems to be still allowing brands to include outside commerce links to in ads as well as organic videos.
All the same, the shift is clear in the eyes of Amazon practitioners. "Viewing TikTok as something that would support your Amazon [business] was a really big conversation over the last two years," said Laura Meyers, founder of the agency Envision Horizons. "Now, that opportunity is basically going away."
As Meyer sees it, TikTok is trying to do something no U.S. company has been able to accomplish — bridge social media with commerce on American soil. "The threat of TikTok is that if anyone knows how to create an in-ap commerce opportunity it's a Chinese company," she said. "TikTok feels like they have the leverage and the attention span to essentially disregard their shopping advertising opportunity and really into become an e-commerce giant on their own."
As such, the conversations she's having with clients are shifting. For brands that specifically reach Gen Z and millennials, they likely will have to think strategically about how best to use TikTok. They'll likely have to test out TikTok Shop and try using it as its own sales platform, rather than relying on the app as a way to link to Amazon stores. But other brands that may simply decide to not use the app anymore, especially if their target demographics don't overlap perfectly with the average TikTok user.
Other agencies are still waiting to see how things pan out. Brent Zahradnik, founder and CEO of the agency AMZ Pathfinder, has yet to try TikTok advertising because of all the changes. "With TikTok you get the than that it's a company that has a move fast and break things philosophy," he said. "We've always been a cautious agency in terms of growth. Unless we are certain we can give a high-quality experience, we don't push into areas too hard."
The big question that remains to be answered is if TikTok will be able to execute e-commerce on par with a giant like Amazon or Walmart. Before these recent announcements, the strategy was to use TikTok as a traffic source and rely on tried and true e-commerce and fulfillment options.
"They've built one warehouse — we've started discussing with them how they can fulfill one of our major brands. That will be a test," said Front Row's Boykiv. "Nobody knows what's going to happen."
Amazon news to know
Andy Jassy is really pushing Amazon employees to come back to the office. He reportedly said at an internal event if workers didn't plan to come back they may need to seek jobs elsewhere.
Amazon has raised its free shipping threshold for non-Prime members. Until now, customers had to spend at least $25 to get shipping waived — now, it's $35.
Insider reports that Amazon is shutting down its app-building cloud service Honeycode. The program will end in February of next year.
What we've covered